Created by an elite team of Digital Storm technicians,
DS Unlocked
is an exclusive blog featuring useful and honest expert advice for enthusiasts and hardcore gamers. We'll be posting videos, articles, how-to guides, and reviews on the latest and greatest technology!
ASUS GTX 780 Ti DirectCU II OC Review and Benchmarks

New DS Unlocked Articles
ASUS R9 Fury Strix 1080p Gaming Benchmarks
The new Strix R9 Fury graphics card with a new Fiji GPU reinforced using a new GPU fortifier, new High Bandwidth Memory technology.......

DS Featured Builds 5 - Bolt 3 Titan X


We are going to be selecting some epic customer systems to feature in short videos. From the high-end all the way to the affordable, expect to see it all!......

AMD Fury X CrossFire Gaming Benchmarks vs SLI Titan X


How well does the Fury X perform when put in CrossFire? Check out these benchmarks to see for yourself!......

AMD Fury X Performance Benchmarks


The AMD R9 Fury X is based upon the Fiji architecture and features 4GB of HMB memory that offers super-fast bandwidth speeds. How does this relate in terms of gaming performance?......

AMD R9 390X Performance Benchmarks


The AMD R9 390X is based upon the Hawaii architecture and features 8GB of VRAM to ensure you don't run out of memory when gaming at Ultra HD 4K resolution. ......

SLI NVIDIA GTX 980 Ti 4K Gaming Performance Benchmarks


The new NVIDIA GeForce GTX 980 Ti is the company's latest graphics card that features of 6 GB of VRAM and is aimed to give gamers the ultimate gaming experience without spending over a grand...


Digital Storm Products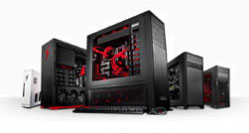 Desktops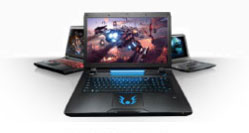 Gaming Laptops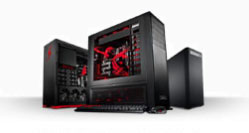 Workstation Computers