So I am very late with my review but here goes. I purchased my new DS computer on 3/25 and it arrived on 5/1 - shipped within the guaranteed time and made it to the NE area on schedule. This is my second DS purchase replacing an almost 9 year old computer that has performed well (after some initial hiccups) with minimal issue and upgrades. I struggled with what case to go with but the Velox was too big for my computer desk and the Lumos had too much glass for me - I went with a custom Lynx build. Here is the config:
Chassis Model: Digital Storm Lynx
Exterior Finish: - Standard Factory Finish
Trim Accents: - Standard Factory Finish
Processor: Intel Core i9-9900K (5.0 GHz Turbo) (16-Thread) (8-Core) 3.6 GHz
Motherboard: MSI MPG Z390 GAMING PRO CARBON AC (Intel Z390 Chipset) (Up to 3x PCI-E Devices)
System Memory: 32GB DDR4 3200MHz Digital Storm Performance Series
Power Supply: 850W Corsair RM850x (Fully Modular)
Expansion Bay: - No Thanks
Optical Drive: - No Thanks
Storage Set 1: 1x SSD M.2 (1TB Samsung 970 EVO) (NVM Express)
Storage Set 2: 1x SSD (1TB Samsung 860 EVO)
Storage Set 3: 1x Storage (2TB Seagate / Toshiba / Hitachi)
RAID Config: - No Thanks
RAID Card: - No Thanks
Internet Access: High Speed Network Port (Supports High-Speed Cable / DSL / Network Connections)
Graphics Card(s): 1x GeForce RTX 2070 8GB (VR Ready)
Sound Card: Integrated Motherboard Audio
HPC Processor: - No Thanks
Extreme Cooling: H20: Stage 2: Corsair H100i PRO - 240mm Liquid CPU Cooler (Fully Sealed + No Maintenance)
HydroLux Tubing Style: - Not Applicable, I do not have a custom HydroLux liquid cooling system selected
HydroLux Fluid Color: - Not Applicable, I do not have a custom HydroLux liquid cooling system selected
Cable Management: Premium Cable Management (Strategically Routed & Organized for Airflow)
Chassis Fans: Standard Factory Chassis Fans
Internal Lighting: Remote Controlled Advanced LED Lighting System (Multiple RGB Color Modes)
Airflow Control: - No Thanks
Chassis Mods: - No Thanks
Noise Reduction: - No Thanks
LaserMark: Option Not Available
CPU Boost: Stage 1: Overclock CPU - Up to 4.7GHz on All CPU Cores
Graphics Boost: - No Thanks, Please do not overclock my video card(s)
OS Boost: - No Thanks, Please do not tweak the services on the operating system
Operating System: Microsoft Windows 10 Professional (64-Bit Edition)
Recovery Tools: USB Drive - Windows 10 Installation (Format and Clean Install)
Virus Protection: Windows Defender Antivirus (Built-in to Windows 10)
Office: - No Thanks
Game: - No Thanks
Display: - No Thanks
Surge Shield: - No Thanks
Speakers: - No Thanks
Keyboard: Digital Storm MasterKeys Lite Bundle (RGB) Keyboard & Mouse
Mouse: - No Thanks
Branded Gear: - No Thanks
Priority Build: - No Thanks, Ship Within 20-25 Business Days After Order Is Successfully Processed
Warranty: Life-time Expert Care with 3 Year Limited Warranty
I did not get to unboxing it until several days after it arrived. The box arrived undamaged and everything appeared to be in good order.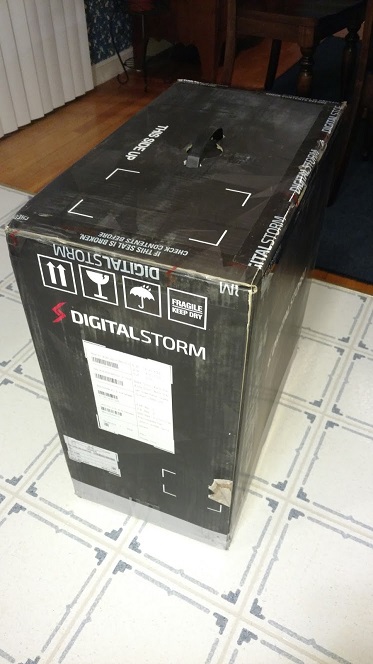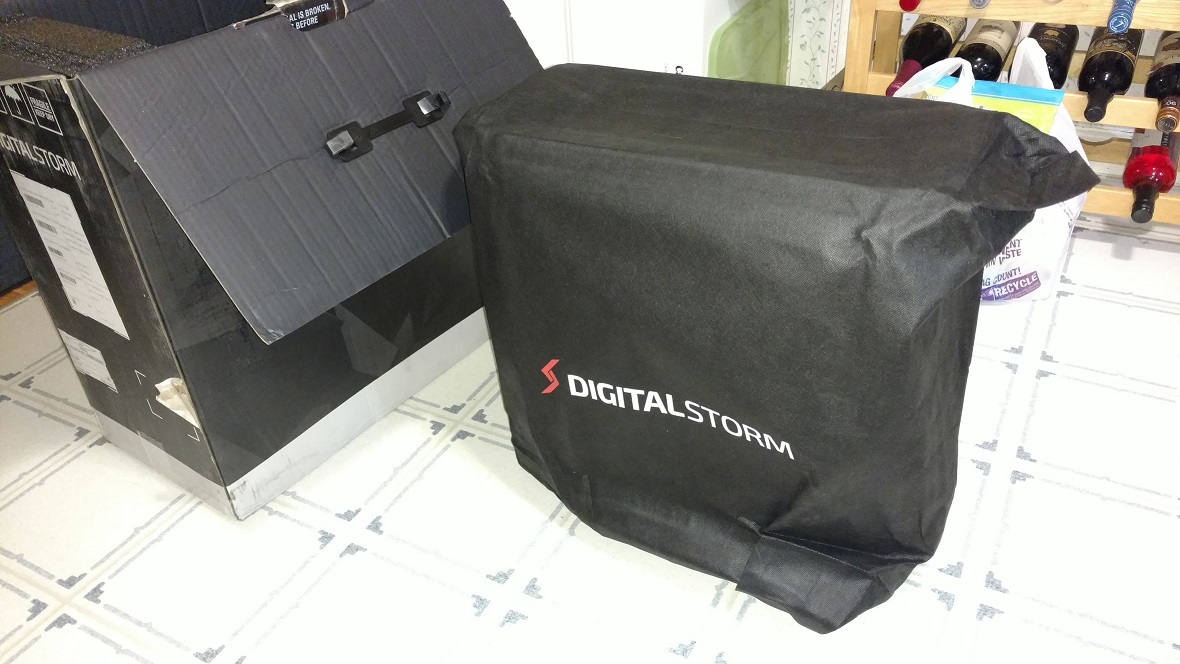 I also separately ordered an ACER Predator XB271HU monitor to go with my new computer!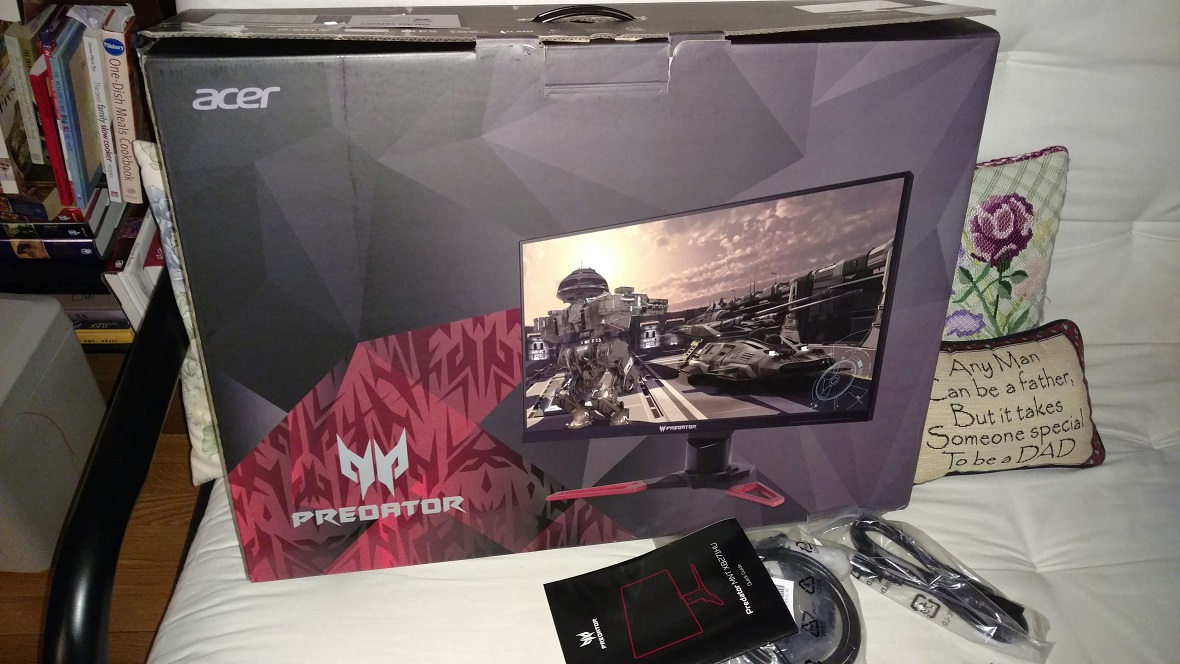 So all was going good during unboxing when I ran into an issue. The video card was popped out of its slot. There were no screws holding it into the back bracket. There were no screws anywhere in the case or the box - the card was never screwed in.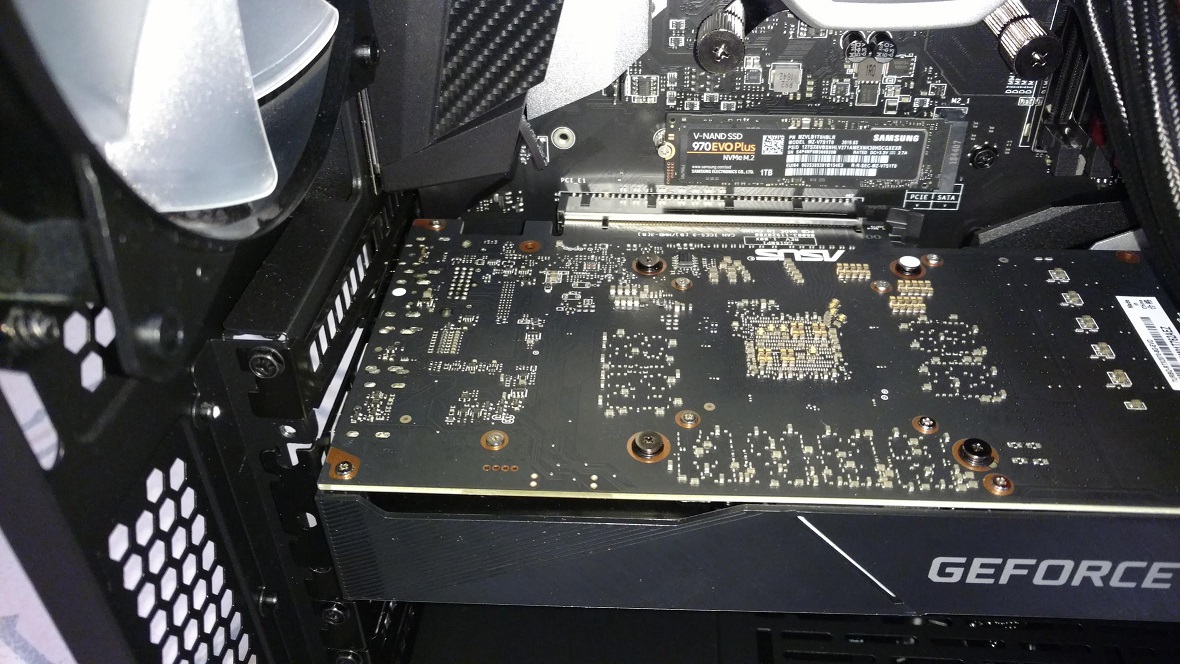 So I was able to re-seat the card and got the computer all set up with the monitor and my network. It started up just fine and everything looked good until I found out my next major issue. The OS was installed on the wrong hard drive. It was installed on the standard SSD and not the NVMe SSD drive. The NVMe drive was installed but never initialized or formatted. So all in all, two pretty significant errors on part of DS...neither catastrophic but totally avoidable. I contacted DS support and Alex of course via a support ticket and e-mail on Friday. I got a phone call on the weekend to set up a time to help me with my problems. They totally took responsibility for the errors and pledged to help me resolve the issues. A DS tech called me back and we got to business. Got the NVMe drive all set up, did a clean install on it, wiped the SSD drive and got me set up with all the drivers I needed for my components (either walked me through it or sent me the links). The tech took his time, was very patient and followed-up with e-mails. Since then my computer has been running well and ripping through my games with my settings to max on my new monitor!!! And the rig is very pretty!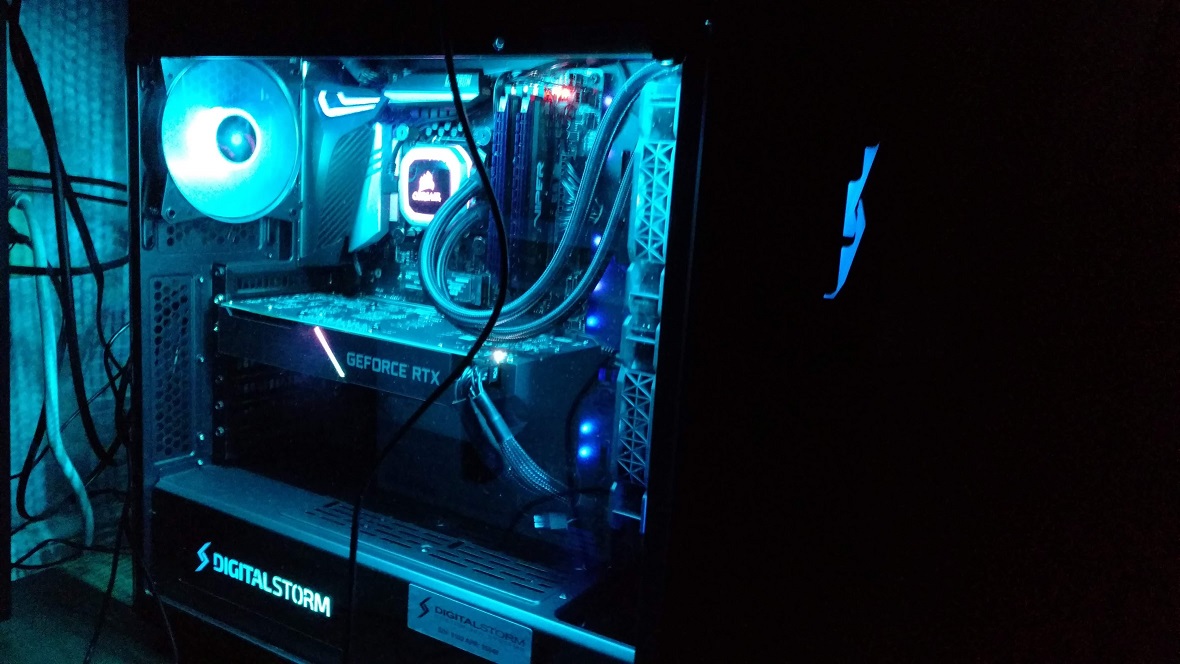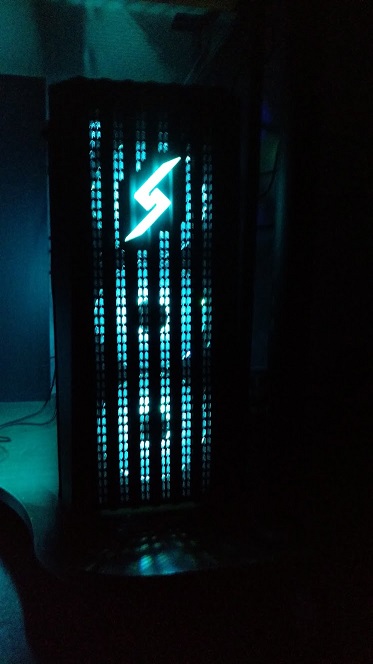 In general, the computer is really nice, running well, and darn pretty. To be honest I was very disappointed with how the computer arrived - not securing a video card and installing the on the wrong hard drive are inexcusable errors. I must give credit where it is due however...DS support was great and went out of their way to help me out. They were quick to back in touch with me, took responsibility for the errors, worked well with me and answered all of my questions when I had them. Alex was also very supportive via e-mail during the entire experience. This is one of the reasons why I went with DS. I knew I could count on their support if I ran into any problems.
(If my pictures are the wrong size, can an admin help me resize them).
I will post more as I use the computer more but here's to another solid purchase from Digital Storm!
Sincerely,
KK