Quadro Workstations
---
Custom built from the ground up with the latest NVIDIA and Intel hardware, Digital Storm Quadro workstations feature NVIDIA GPUs that are designed to effortlessly and reliably handle the most intensive tasks from video editing, graphic design, 3D modeling, rendering, and compositing.
Why Digital Storm
A+ BBB Rating
10+ Years in Business
U.S. Based In-house Support
Stress Testing
GSA Contract Holder
Innovative Cooling Solutions
Powerful Solutions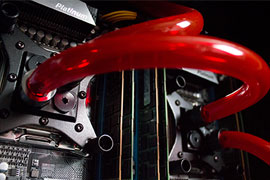 Digital Storm Quadro workstations are designed to do more in less time. With our unique performance tuning service, our customers can experience a quick ROI compared to other white box solutions. Every system undergoes a rigorous testing phase to weed out any possible issues and provide a system that is designed to stand the test of time.
---
Easily Upgradable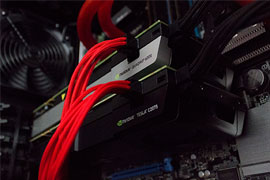 A workstation should not be a one off solution that is quickly outdated or costly to upgrade and maintain. Digital Storm Quadro workstations feature industry proven NVIDIA GPUs that are affordable to replace or upgrade as time goes on, assuring each workstation is a solid investment, not a costly gamble.
---
Ample Storage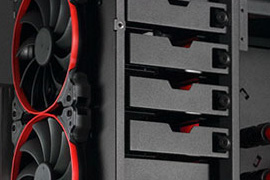 Having sufficient storage is key, especially in today's market where high resolution content such as 4K video are becoming the standard. With an ample selection of SSDs and mechanical drives, Digital Storm Quadro workstations provide exceptional space and flexibility to craft the storage solution that is perfect for your needs.
---
Versatile Features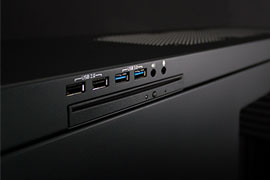 In the past, investing in a workstation meant performance gains at the cost of program compatbility due to proprietary hardware that only played nice with a limited set of programs. Things have changed; Digital Storm Quadro workstations are universally and exceptionally supported with the latest content creation software.