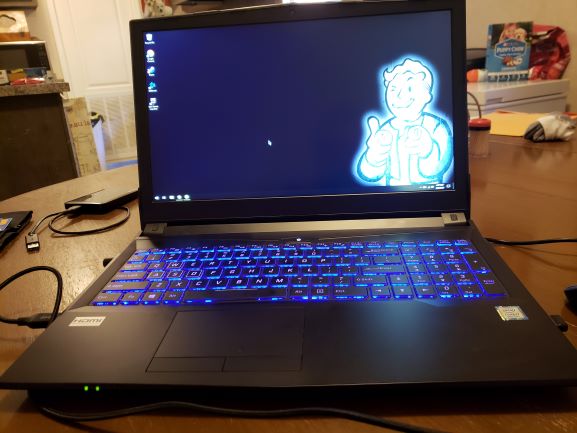 Just wanted to post my initial thoughts on the Digital Storm 2019 Triton Laptop.
Specs are default except I upgraded to 16GB of Ram a 500GB solid state drive. Core I7 and Geforce 6GB 1060GTX installed.
Fantastic machine. Build quality is superb. Exceeds my expectations. Nothing feels flimsy.
Screen is great. This seems to be a common complaint online but I have zero issues here. 1080P screen looks superb while gaming.
Sound quality is typical. Nothing exceptional.
Machine is like lightning. Almost instant boot to Windows 10 desktop. File transfers fly. Loading times are non existent.
I've played WoW, Resident Evil 7, Metro Last Light, and Resident Evil 2. All play on max settings. No hiccups. Frame rates vary anywhere from 50 to 100fps in WoW on max settings.
Machine does get warm. GPU runs about 87C when gaming for extended periods. This seems to be typical of the 1060 mobile edition. CPU stays very cool. Fans are loud but that is to be expected. I have had louder gaming laptops.
I used GetBread for financing. Had zero issues getting approved and the order went through smoothly. Laptop was shipped promptly. Constant email updates with each step in the assembly process. I did order a carrying case that wasn't included in the shipment. I contacted customer service and received a very prompt reply (about 30 minutes after sending initial email). They sent an email to management and my carrying bag is being mailed out at their expense.
This is my very first purchase from Digital Storm. I would not hesitate to purchase again in the future and probably will do so. Thanks DS for such an awesome machine and having such great customer service!