Well, it looks like it's that time of year for me again!
As I said before in my 2 Year Review: "I expect my 3 year review will be much the same - a rock solid rig that shows its ready for the test of time."
And guess what...
I'm typing up my 3 Year Review on this rock solid rig that is still performing at the top of it's game, day in and day out. Now I'm working from home more than ever and my demands on this machine have done nothing but go up. On top of that, I threw another monitor at it (as you can see in the picture below) and just as expected, this thing is a trooper.
Otherwise, the setup is the same as the 2 Year Review, except swapped out the G930 for a G35 headset just because work calls do demand consistent quality so I wanted something wired.
That's pretty much the story for this year. While this machine is getting to an age where I'm expecting things to stop working properly (based on previous bad experiences with other brands), I have a funny feeling that Year 4 with my Digital Storm beast will be much the same as it is today - top quality, top performance, and the knowledge that the very best technical support and owner community are available just in case I need them.
See you next year!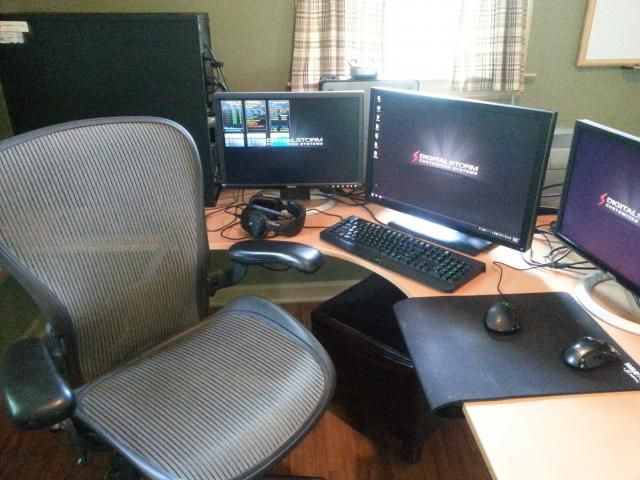 Old reference posts:
2 Year Review
My A+ Support Experience
1 Year Review
6 Month Review