As to whether the cost difference is worthwhile... Quite frankly, I am not sure.
I do not have a 3090 FE to compare.*
EVGA GeForce RTX 3090 FTW3 Ultra**
Boost Clock: 1800 MHz -- advertised
Power Limit: 420 W (adjustable up to 450 W)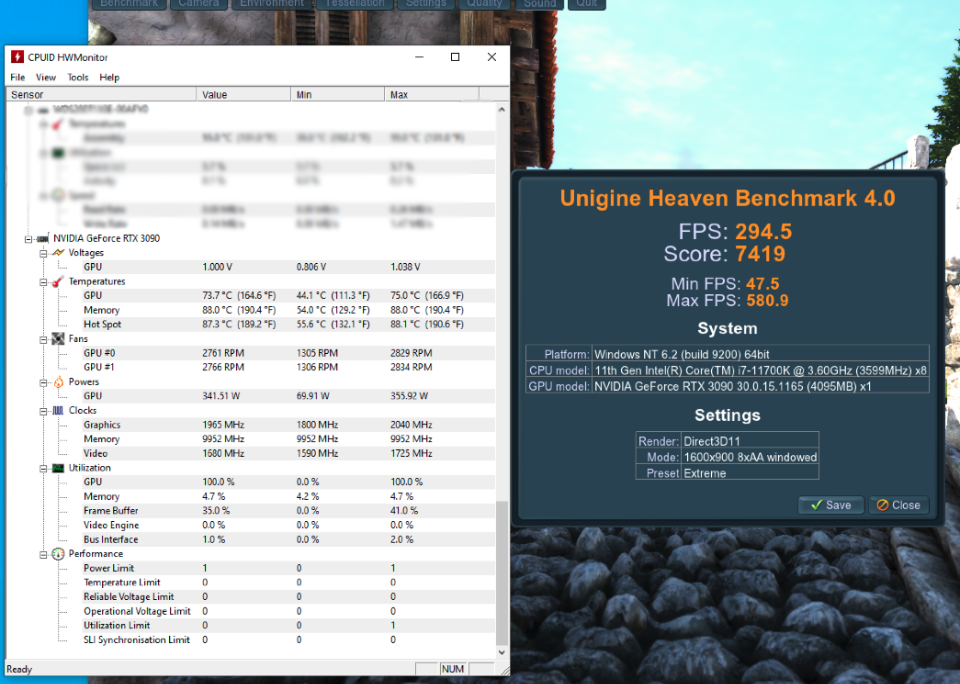 Nevertheless, I think, my 3080 showcases that the FE can exceed expectations.
Nvidia GeForce RTX 3080 (10GB) Founders Edition
Boost Clock: 1710 MHz -- advertised
Power Limit: 320 W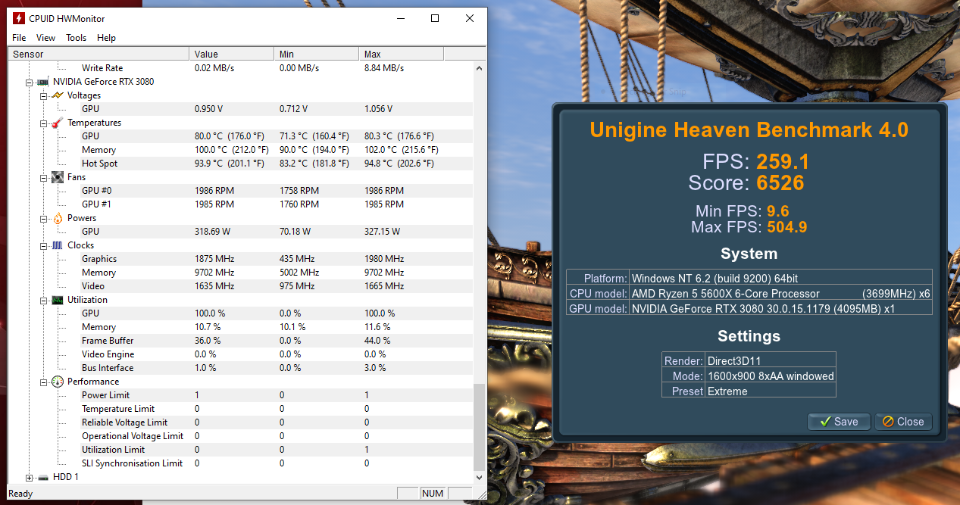 IMPORTANT NOTE: The RTX 3080 is running in an SFF/ITX PC. Also, these are not perfect tests rather quick demos.
* I have been attempting to snag a 3090 FE at MSRP because of the cooler design.
** For reference:
Nvidia GeForce RTX 3090 Founders Edition
Boost Clock: 1700 MHz -- advertised
Power Limit: 350 W


Edited by MrCheetah - 26 Feb 2022 at 3:27pm