You can see the drive(s) mount(ed) in the following image.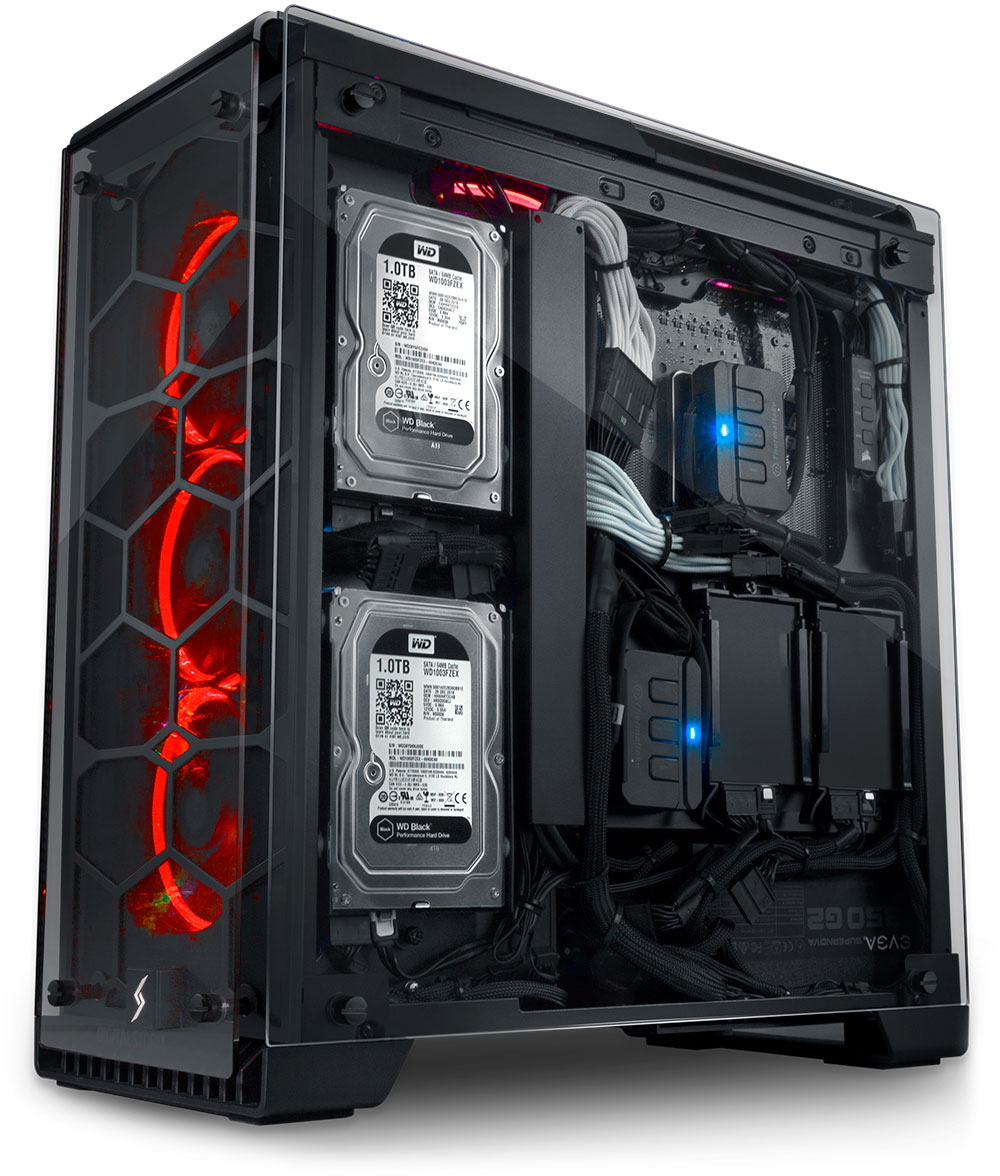 Your system should have one at the top and an empty tray below it.
Page 10 of the manual does have HDD installation instructions, although, very simplistic, even a bit crude.
Corsair Crystal Series 570X Install Guide
Supposedly, it's tool-less: thumb screws, push, pull, that sort of stuff.