AMD Announces TrueAudio Technology For Its Forthcoming GPUs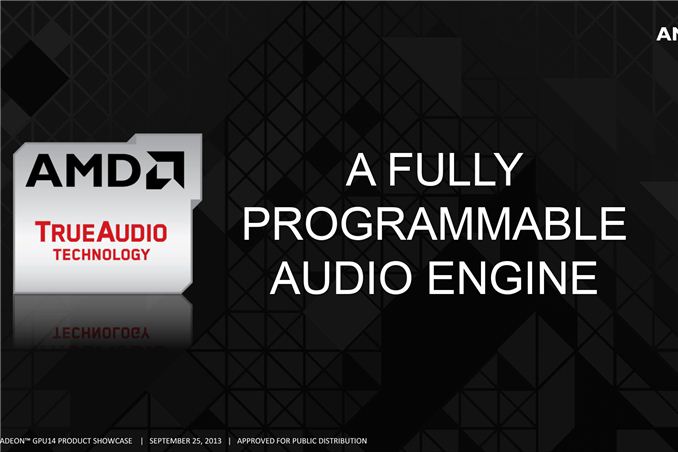 "As part of today's public session for AMD's 2014 GPU product showcase, AMD has announced a new audio technology for some of their upcoming GPUs. Dubbed TrueAudio, Although technical details are light at this time – more is certainly to come under NDA – what AMD is describing would be consistent with them having integrated some form of audio DSP into their relevant GPUs.
The inclusion of an audio DSP comes at an interesting time for the industry. The launch of the next generation consoles has afforded everyone the chance to make significant technology changes, as the consoles and the realities of multi-platform game publishing meant that many developers stuck with a least common denominator on input, graphics, and audio. For PC game audio this meant that most audio was implemented entirely in software, just as it was with the consoles."
Source:
AnandTech