Ok! Finally, I'm getting a little time to sit down and write a review of the new Apollo that Digital Storm shipped all the way out here to Tennessee. Unfortunately, it won't be the full on unboxing review that I'd hoped to do (due to time constraints), but I did take some pictures and will share those here.
The Packaging: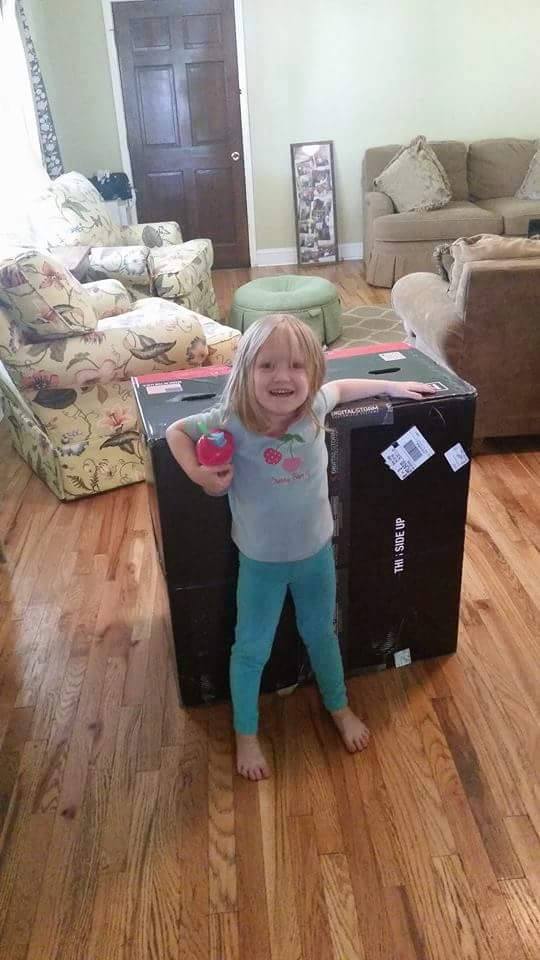 The packaging was great! The box that it arrived in was secure and sturdy. The contents were packed well and in such a way that you could tell it was thought through. The computer itself was held in place by two large plastic barriers, and the interior of the computer had packaging to keep everything in place as well. The only thing that I'd noticed, and it may have been completely intentional, was that the memory fans were not connected. But, it only took a minute to get those back on. Overall, the packaging (and presentation) was awesome.
The System:
Here are some shots of the new rig: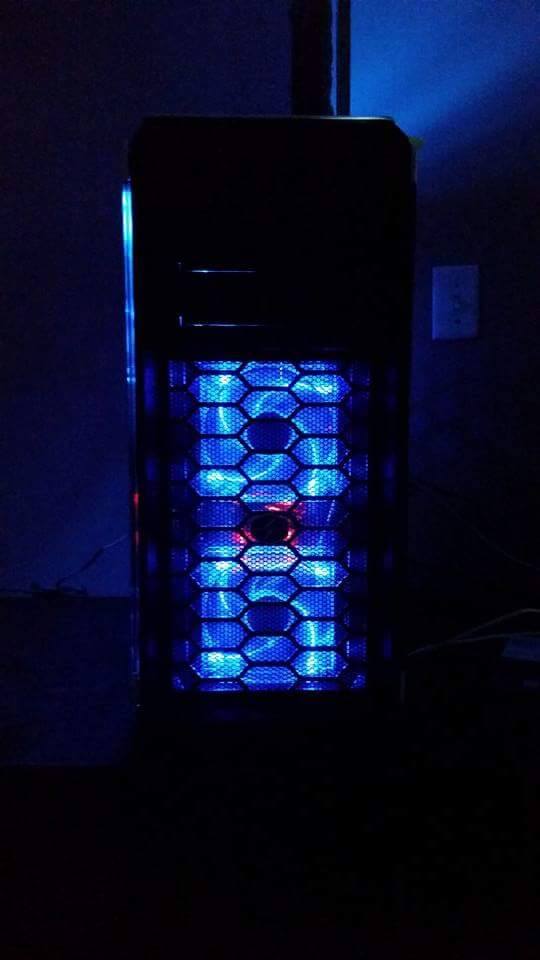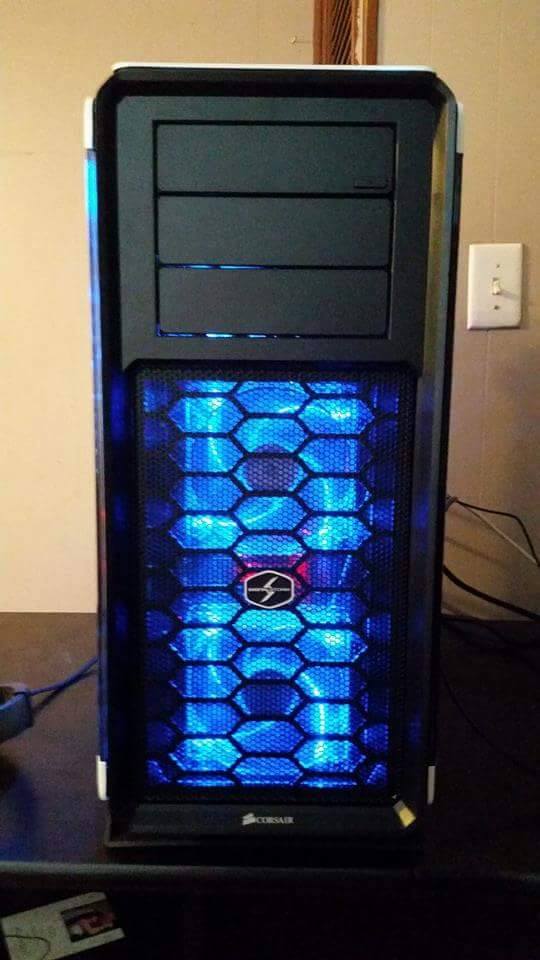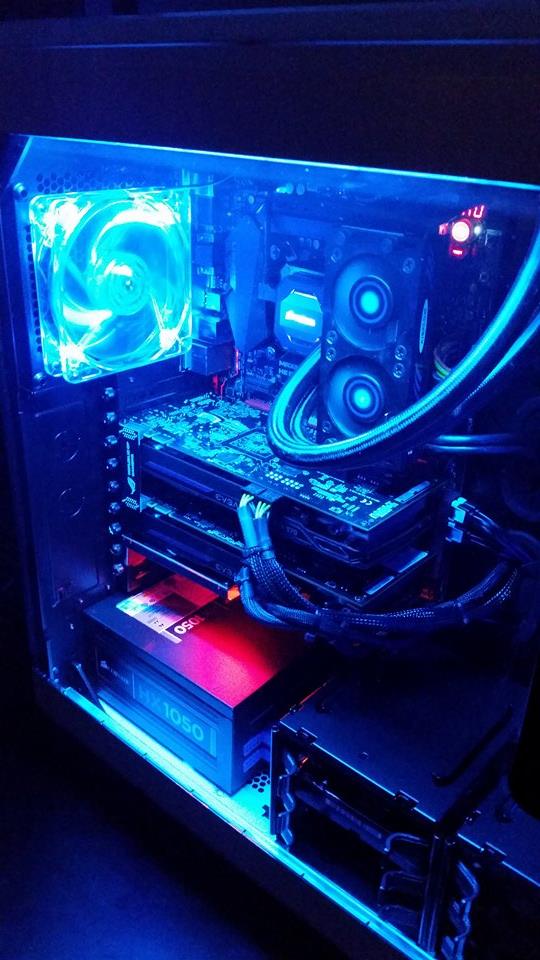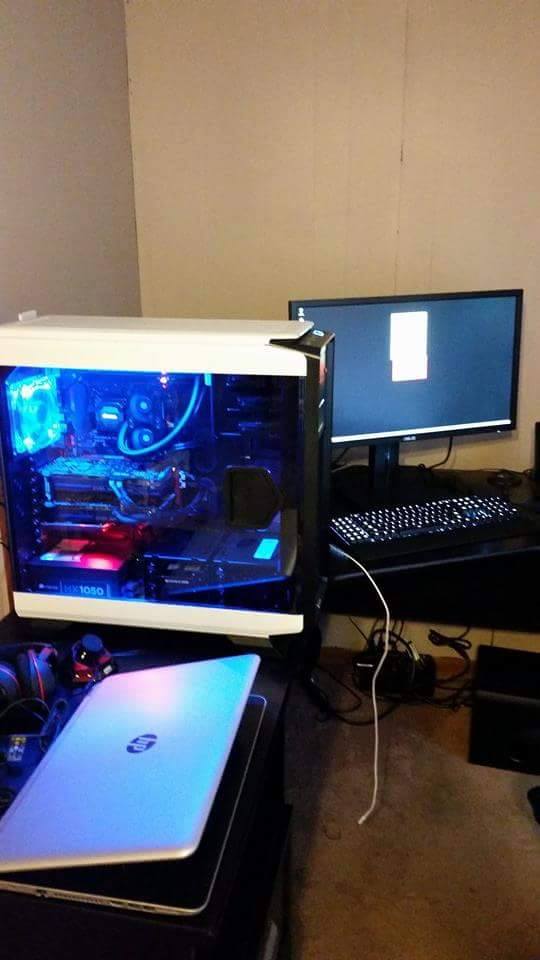 I can't say enough good things about this system. Digital Storm has really outdone themselves. Here are the specs:
System Configuration:
Chassis Model: Digital Storm Apollo
Exterior Finish: - Standard Factory Finish
Trim Accents: - Standard Factory Finish
Processor: Intel Core i7 4790K 4.0 GHz (Codename Devils Canyon) (Unlocked CPU) (Quad Core)
Motherboard: ASUS MAXIMUS VII HERO (Intel Z97 Chipset) (The Ultimate Power Platform)
System Memory: 16GB DDR3 1866MHz Corsair Dominator Platinum DHX (Extreme-Performance)
Power Supply: 1050W Corsair HX1050
Optical Drive: DVD-R/RW/CD-R/RW (DVD Writer 24x / CD-Writer 48x)
Storage Set 1: 1x SSD (256GB Samsung 850 PRO)
Storage Set 2: 1x Storage (2TB Western Digital Black)
Internet Access: High Speed Network Port (Supports High-Speed Cable / DSL / Network Connections)
Graphics Card(s): 2x SLI Dual (NVIDIA GeForce GTX 970 4GB (EVGA ACX Cooler Edition)
Sound Card: Creative Sound Blaster Zx (Includes Audio Control Module)
Extreme Cooling: H20: Stage 2: Corsair H110i 280mm Radiator Liquid CPU Cooler (Extreme Performance)
Chassis Fans: Upgrade Chassis With LED Performance Fans (Blue) (Up to 6 Fans)
Internal Lighting: Internal Chassis Lighting System (Blue)
Noise Reduction: Noise Suppression Package Stage 2 (Optimized Airflow & Fan Speeds with Noise Dampening Material)
CPU Boost: Stage 2: Overclock CPU 4.5GHz
Graphics Boost: Yes, Overclock the video card(s) as much as possible with complete stability
Memory Boost: Fan Kit
Windows OS: Microsoft Windows 8.1 Professional (64-Bit Edition)
Recovery Tools: Windows Recovery Toolkit (Bundled with Windows CD)
Virus Protection: FREE: McAfee AntiVirus Plus (1 Year Service Activation Card) (Not Pre-installed) ($35 Value)
Keyboard: Corsair Vengeance K95 (Fully Mechanical Gaming Keyboard) (Black Brushed Aluminum Finish)
Mouse: Corsair Vengeance M95 (Laser 8200 dpi) (MMO and RTS Gaming Mouse) (USB Wired)
Speakers: Klipsch ProMedia 2.1
Monitor: ASUS PB287Q 28-Inch Screen LED-Lit 4K Monitor
I had a very slight issue when I very first set this up. Just a scare more than anything. I had plugged the PC into a battery backup surge protector, and whenever it would get under a load, it would let out the most terrible whine. At first, I thought this might be coil whine on one of the GPUs. Then, the whole thing crashed. After some troubleshooting, I finally figured out that it was the surge protector getting overloaded. Scary stuff lol!
The system itself is beautiful. Corsair's 760T case may not be for everyone, but I freaking love it. Although there's tons of hardware in there, there's still more room to grow if needed. That, and this case (imho) is very aesthetically pleasing. Not to mention, it stays fairly cool.
The performance of this system may be even better than the aesthetics. Here are its 3DMark Benchmark Results http://www.3dmark.com/3dm/6956213
It ran through it with flying colors. Granted, it's not the highest of the high end or anything, but it certainly holds it own.
The Customer Service:
Digital Storm has been great! I know that some folks have had some difficulty with them, and have had complaints about both the products as well as the service... but, for me, they've been more than stellar. There have been a couple of bumps in the road (as can be expected with any project), but they've handled them gracefully and I feel like I've come out better than I would've been prior to the issues that took place. They have gone above and beyond in a few instances with this particular project, and I wasn't even an existing customer. I'm not sure how they could have performed better. 10/10
Overall:
My overall experience from start to finish has been excellent. I haven't had a chance to do any work or play many games on this system, yet... but, from what I have done, it's been an incredible tool. Its overclocked processor and overclocked 970s (SLI) have proven to be plenty fast enough to run my work applications as well as any game that I've played so far, with amazing speed and quality. Even running things in 4k, which I was a little bit worried about, has been stunning. Overall, I am very pleased with this purchase. From the ease of use on the website, to the calls with Digital Storm, to the UPS delivery and unboxing... it's been a pleasure. I would direct any of my friends, clients and/or family members to Digital Storm if they were considering purchasing a new PC from a custom builder.
By the way, it's created quite the ruckus here at the house. The kids love it and my friends are all wanting to get over to see it. Haha it's been fun. Thanks again Digital Storm for providing such an awesome service with great products! Keep up the good work!


Edited by ggo4th - 16 May 2015 at 7:42pm