After what seemed like forever, my Aventum 3 was delivered on Oct 14. This machine is by far the coolest, fastest and most gorgeous machine I've ever owned. I've built many PC's for myself and I could never match the craftsmanship and quality that you see in this PC. Truly a work of art.
There were a couple of issues though which I'm sure can be attributed to shipping it from CA to NY. The response and service I received dealing with those issues can be rated a 10 out of 10 (especially from Alex who responded to an email I sent him on Sunday).
If you're ordering an Aventum, this machine is BIG. Shipping weight is 250lbs and even after you remove it from the pallet, you'll need two people to get it in to your house and placed where you want it...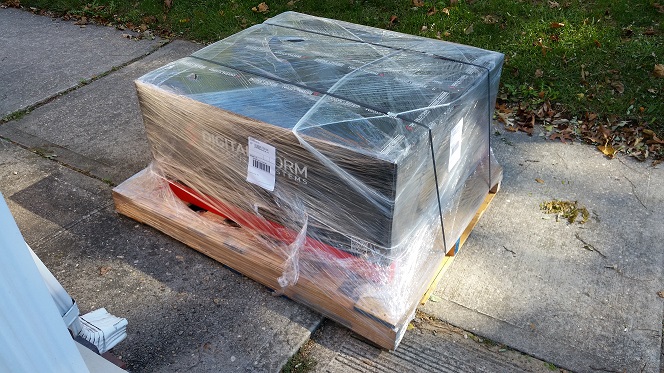 After opening the box, you can see how well it's packaged. Heavy cardboard holds it in place on the top and bottom. You can see the accessory box (CD's, manuals and misc)...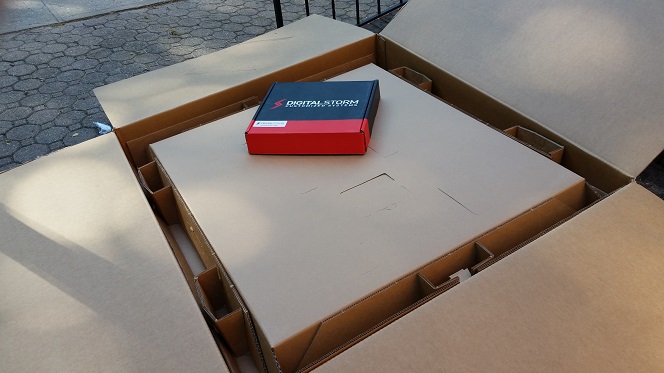 With the top cardboard removed...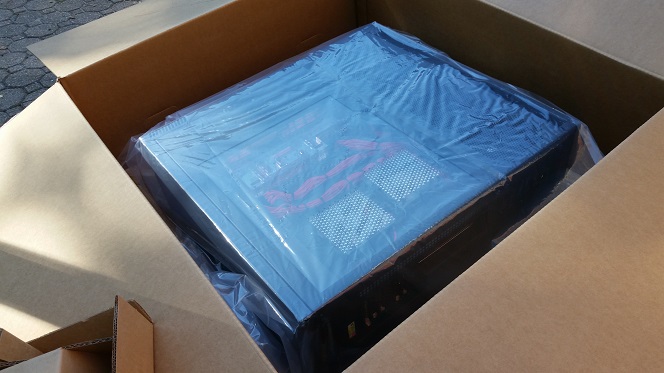 You can see the formed foam that holds the cards in place. Truly well packaged...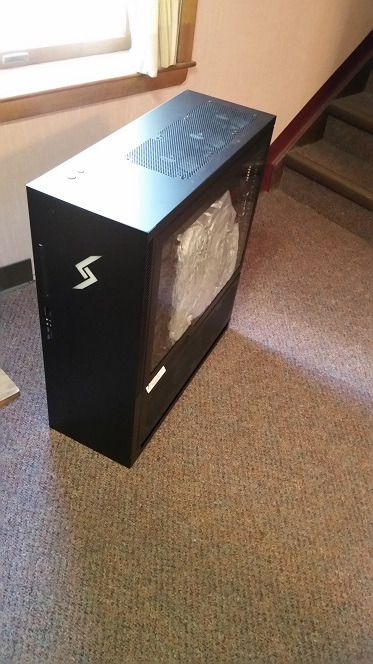 I removed the side panel and the formed foam. Look how neat and uncluttered it is inside...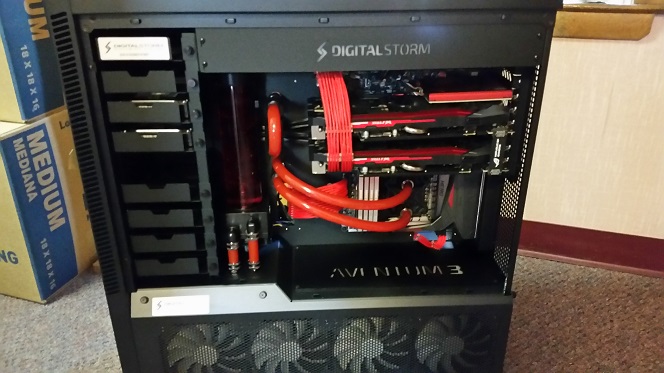 Finally, up and running. You can see how big it is next to my desk...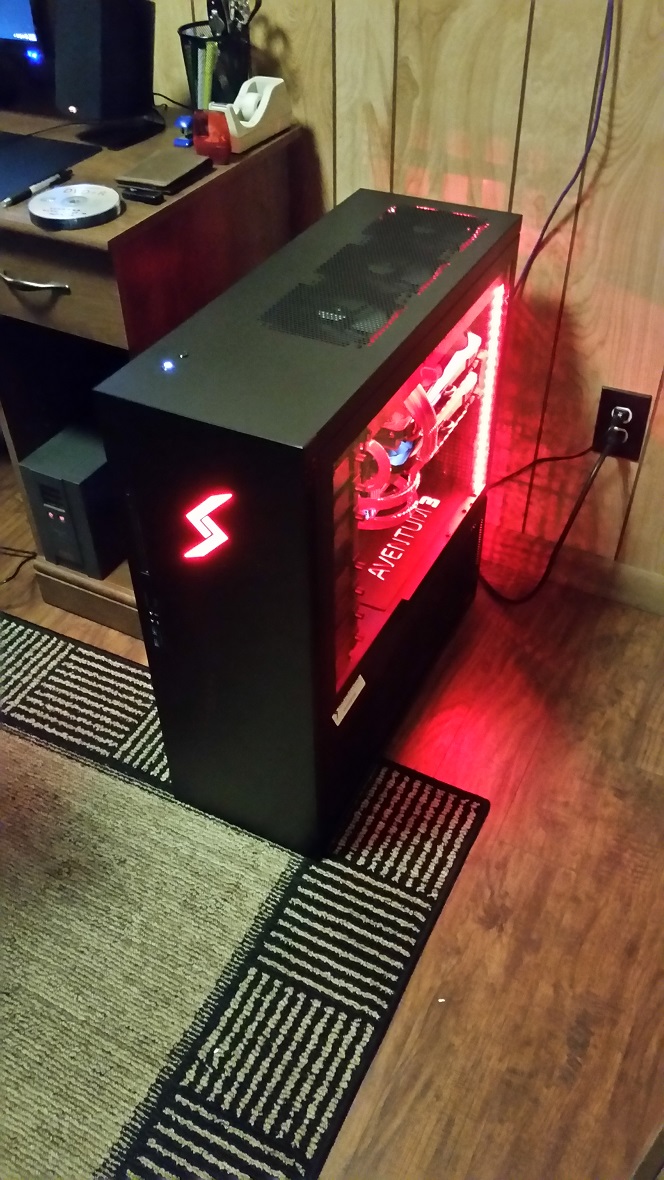 I ran 3DMark and here is the result...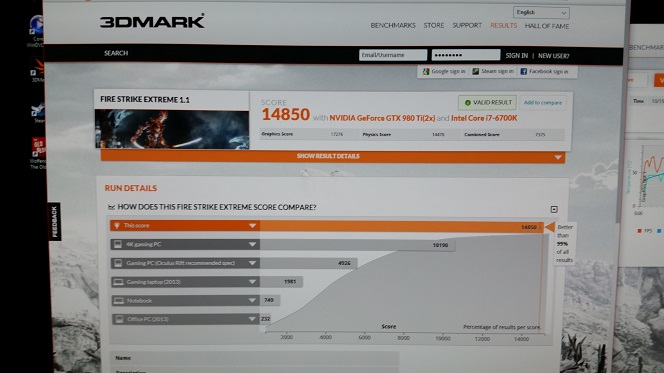 The result states that this score is "better than 99% of all results."
Maybe after gaming for a few hours I might see higher temps but these are really good...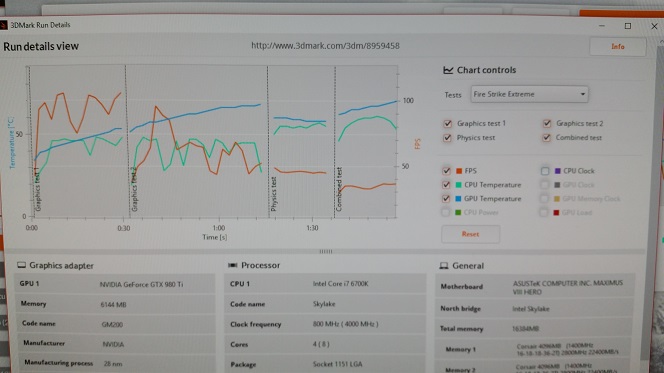 I started playing Wolfenstein: The Old Blood and I'm able to play on ultra settings with no stuttering. There's no support for SLI in that game and I'm playing it at 2560 x 1440 @ 144Hz. I'm seeing framerates in the 50's to 60's. The ASUS Strix 980ti's are very powerful.
Anyone looking for a gaming PC needs to look no further than Digital Storm. Excellent and well built PC's backed by excellent customer service, I'm very happy with my purchase.