Actually arrived a few days ago, just took that long to get everything setup and situated (I bought a new desk for it and they both arrived at the same time). I still don't have the proper 4K monitor that goes with this but for now just using the bedroom 1080p television to get things loaded. Anyway, here are specs and pics:
Chassis Model: Aventum X
Exterior Finish: Black Metallic Matte Finish
Trim Accents: - Standard Factory Finish
Processor: Intel Core i9-9900K
Motherboard: ASUS ROG Maximus XI Hero
System Memory: 64GB DDR4 3200MHz Corsair Dominator Platinum DHX
Power Supply: 850W Corsair RM850x
Storage Set 1: 1x SSD M.2 1TB Samsung 970 EVO
Storage Set 2: 1x Storage 6TB Seagate Toshiba
Graphics Card(s): 1x GeForce RTX 2080 Ti 11GB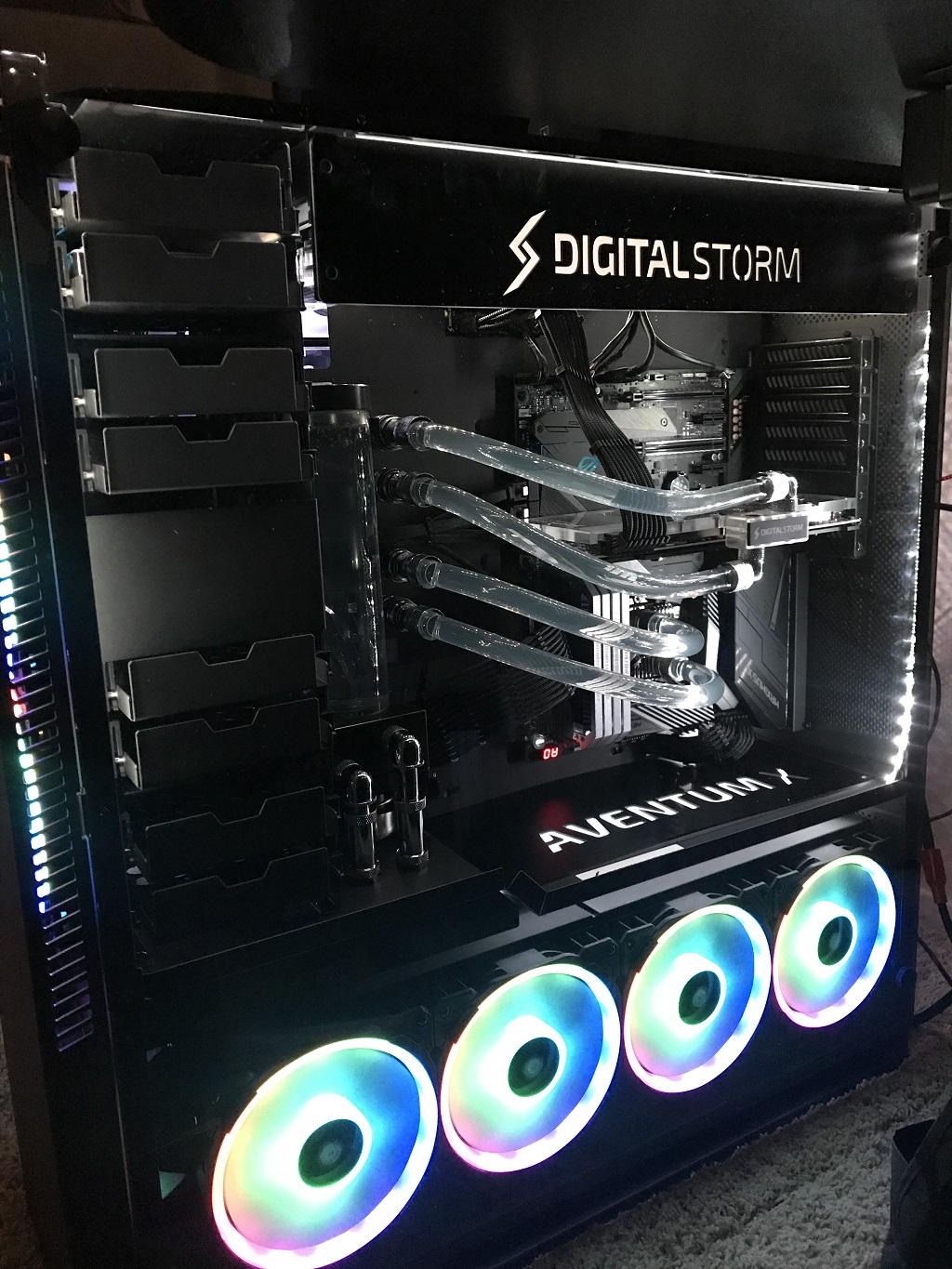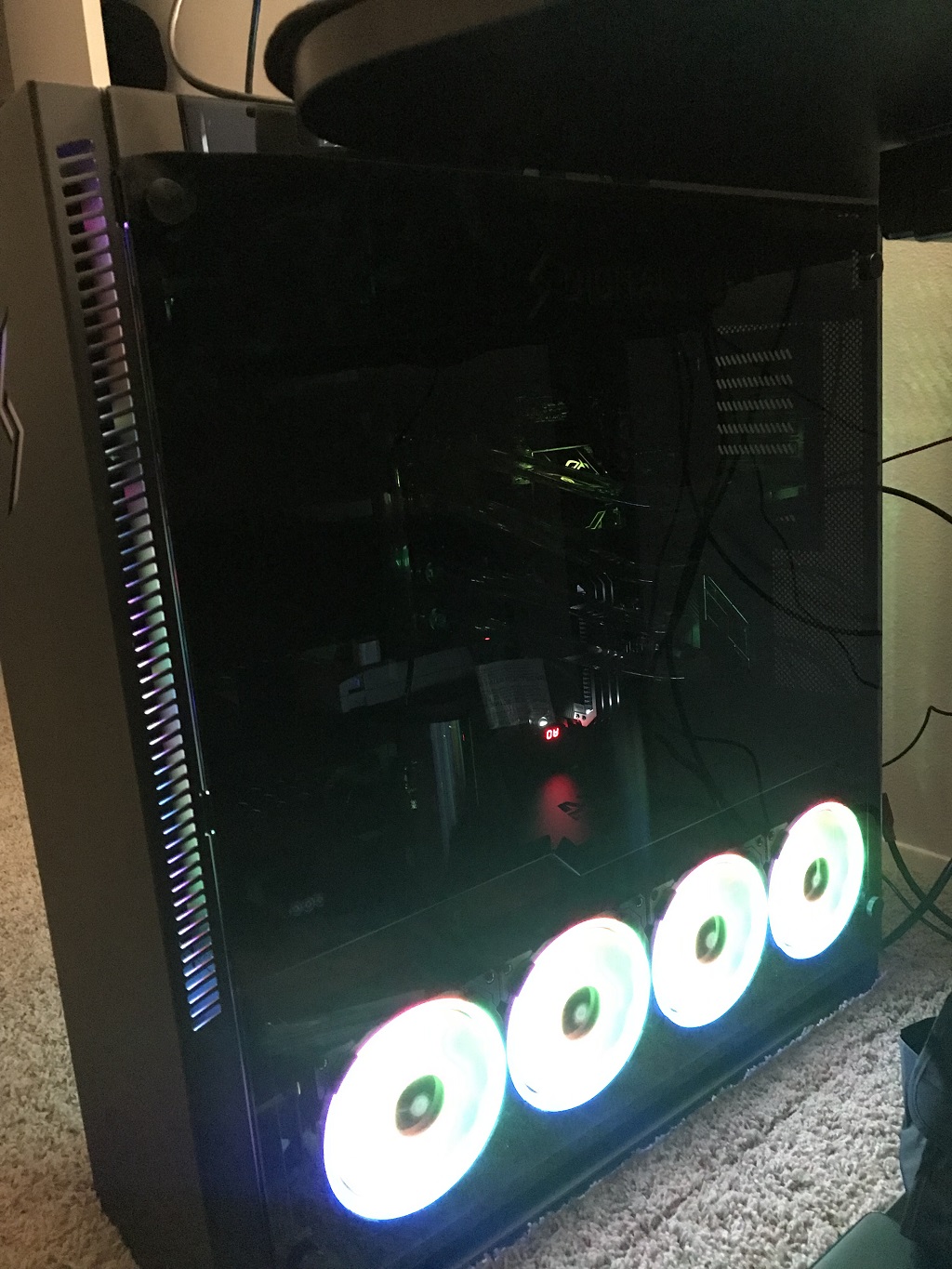 Probably do a mini-review once the monitor gets here.