Hello forum members and DS team.
Been wanting to upgrade my old system for a couple years now. Had it custom built in NorCal by a local company from the city I lived in over 6 years ago. I've thought about building my own system quite a few times but I just don't have the time or patience to deal with any hiccups that may occur in the building process.
Over the years all I replaced was the power supply and upgraded the video card. It still performed surprisingly well for as old as it was. I did skip quite a few new game releases due to how old it was getting.
Old system:
Cooler Master CM 690
Windows 7
Intel Core 2 Duo E8400 3.00GHz
Gigabyte EP35-DS3l(Socket 755)
Nvidia GeForce GT 640
Monitor View Sonic VA2626wm
WDC SATA 300GB
Samsung SATA 400GB
New System:
Chassis Model: Special Deal Hot Seller - Corsair Obsidian 550D
Processor: Intel Core i5 4690K 3.50 GHz (Codename Devils Canyon) (Unlocked CPU) (Quad Core)
Motherboard: ASUS MAXIMUS VII HERO (Intel Z97 Chipset) (The Ultimate Power Platform)
System Memory: 8GB DDR3 1866MHz Digital Storm Certified Performance Series (Highly Recommended) (Hand Tested)
Power Supply: 850W EVGA SuperNOVA
Optical Drive: ASUS Blu-Ray Player/DVD Writer (Play Blu-Ray and Burn DVDs) (Model: BC-12B1ST)
Storage Set 1: 1x SSD (120GB Samsung 840 EVO)
Storage Set 2: 1x SSD (250GB Samsung 840 EVO)
Storage Set 3: 1x Storage (1TB Western Digital - Black Edition)
Internet Access: High Speed Network Port (Supports High-Speed Cable / DSL / Network Connections)
Graphics Card(s): 1x NVIDIA GeForce GTX 980 4GB (ASUS Strix Edition)
Sound Card: Integrated Motherboard Audio
Extreme Cooling: H20: Stage 2: Digital Storm Vortex 240mm Radiator Liquid CPU Cooler (Extreme-Performance Edition)
Noise Reduction: Noise Suppression Package Stage 1 (Optimized Airflow & Fan Speeds Only)
CPU Boost: Stage 1: Overclock CPU 4.0GHz to 4.4GHz
Windows OS: Microsoft Windows 8.1 (64-Bit Edition)
Monitor (Amazon purchase)
ASUS VG278HE 27-Inch Screen LED-lit Monitor 144hz 2ms
As you can see I've made quite the technological leap in systems.
Just got my Slade on Monday 12/15/14. Ordered on 11/30/14. Would have had it on Saturday if I had known FedEx was going to do an early delivery. Of course I was working and missed them on Saturday. Gave FedEx a call and talked to someone in an outsourced call center somewhere in the world. I was told they would try and redeliver on Monday at noon again. I'm working that day also. So we decided to hold it at a local FedEx copy center and I would go squeeze it in my car.
Come Monday I check back on what time I can get it and turns out it was out for delivery again. At this point I'm getting a little impatient since I could of had someone at the house Sat to take delivery but Monday no was was available.
I just want my new computer.
The call center on Monday put me in contact with the facility that was in charge of holding and delivering my package.
An awesome woman that worked there took control of the situation and said she would get my package when it came back from delivery. She would hold it and give me a call to pick it up. 30 minutes before I got off work I get the call and head over there right after work.
It was raining like hell but she let me pull my car around to the loading bay and park inside while I figured out how to fit this monster box in my car. Trunk was just barely to small but I squeezed it into the backseat with the passenger seat pushed up. Blocked all my view out the back but I was loaded and heading home with it.
Packaging was a little scratched up but after getting it out the system is in perfect condition.
I took my time and hooked up my new monitor, mouse and keyboard. And now for the moment of truth. Will it boot.
Yes!
Boot time now is insanely fast compared to my old system and everything about it is a great improvement. I've only installed a few games but frame rates are up with higher graphics settings. How do I feel about this system after a day.
Mindblown!
Why did I wait so long to upgrade.
When I ordered this I saw a few articles about this case with a 240mm radiator. I've done what most people have done and propped the top panel up to give it good air flow. Noise level is still minimal. Its not a big deal. This whole system at full load is still very quiet. All you really head is the flow of air from the top fans. Its really nothing.
Only thing I can say wasn't done right was the overclocking. I thought the CPU Boost option meant they would already have it overclocked and tested. But its just stock. I guess I'll have to do it myself at some point. For now I'm happy with the current level of operation. Although it would have been nice to have DS do it.
Edit: I take this all back. Checked with CPUZ and show speeds well over the 3.50 range.
Here are a few photos.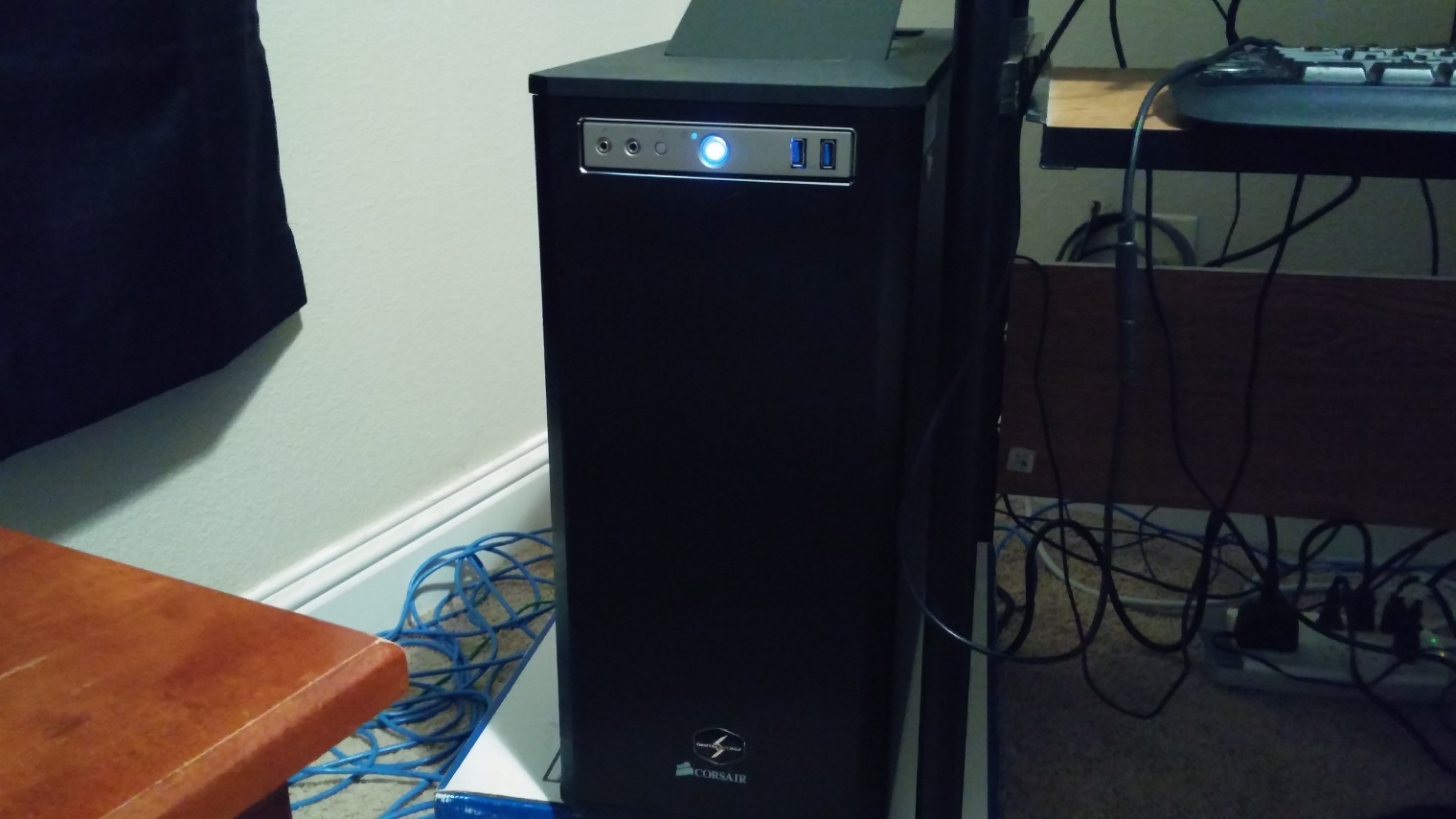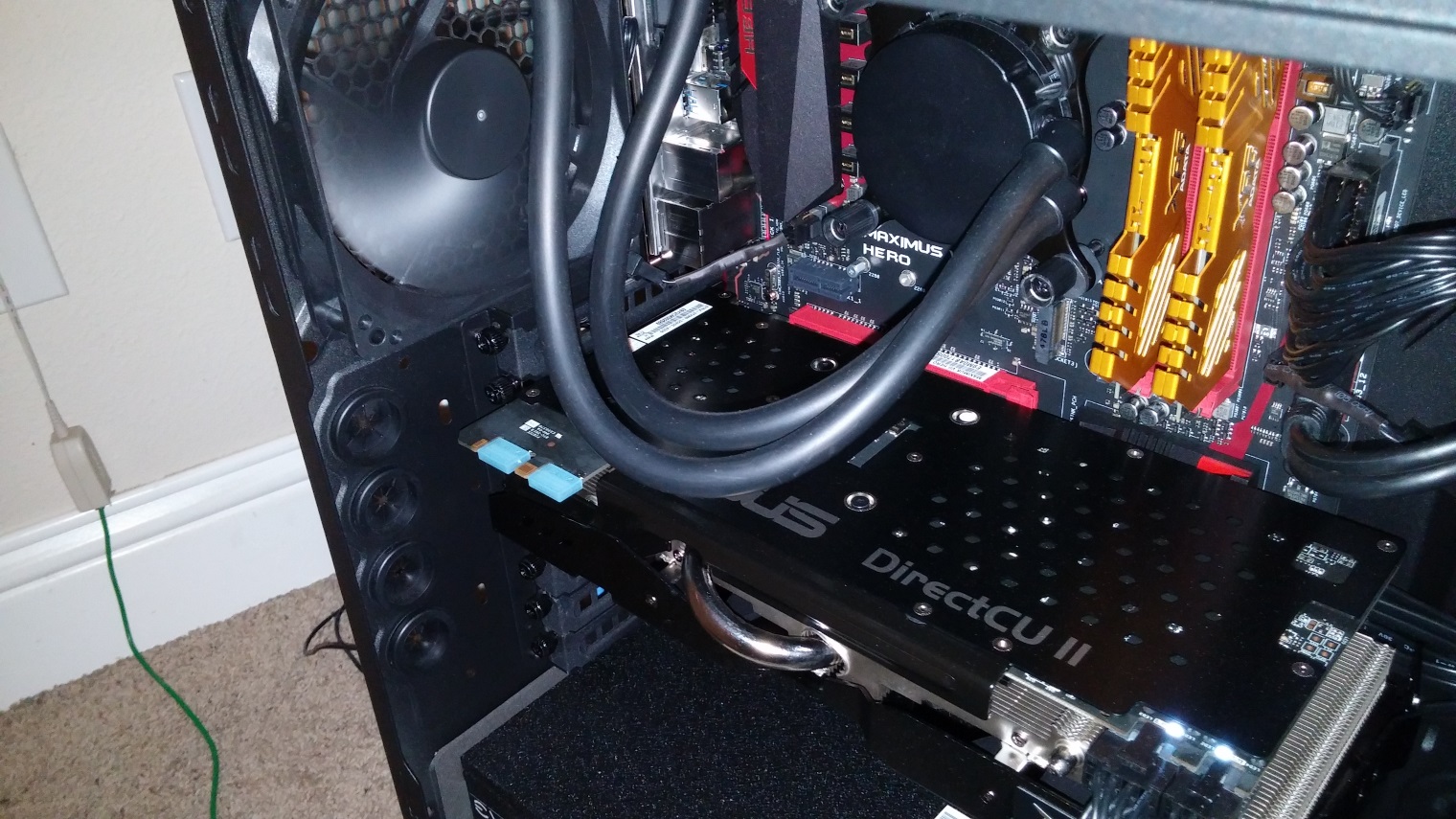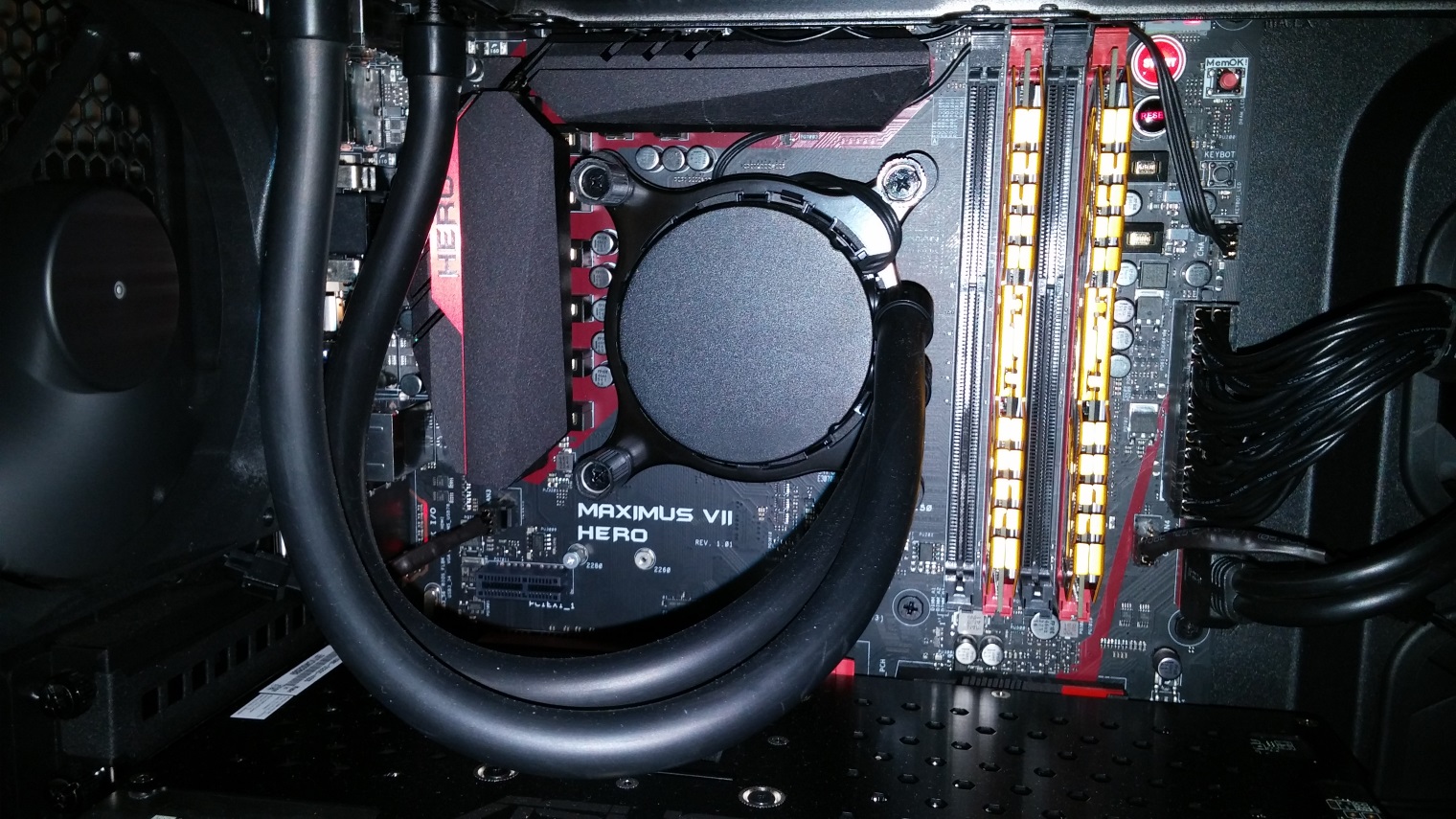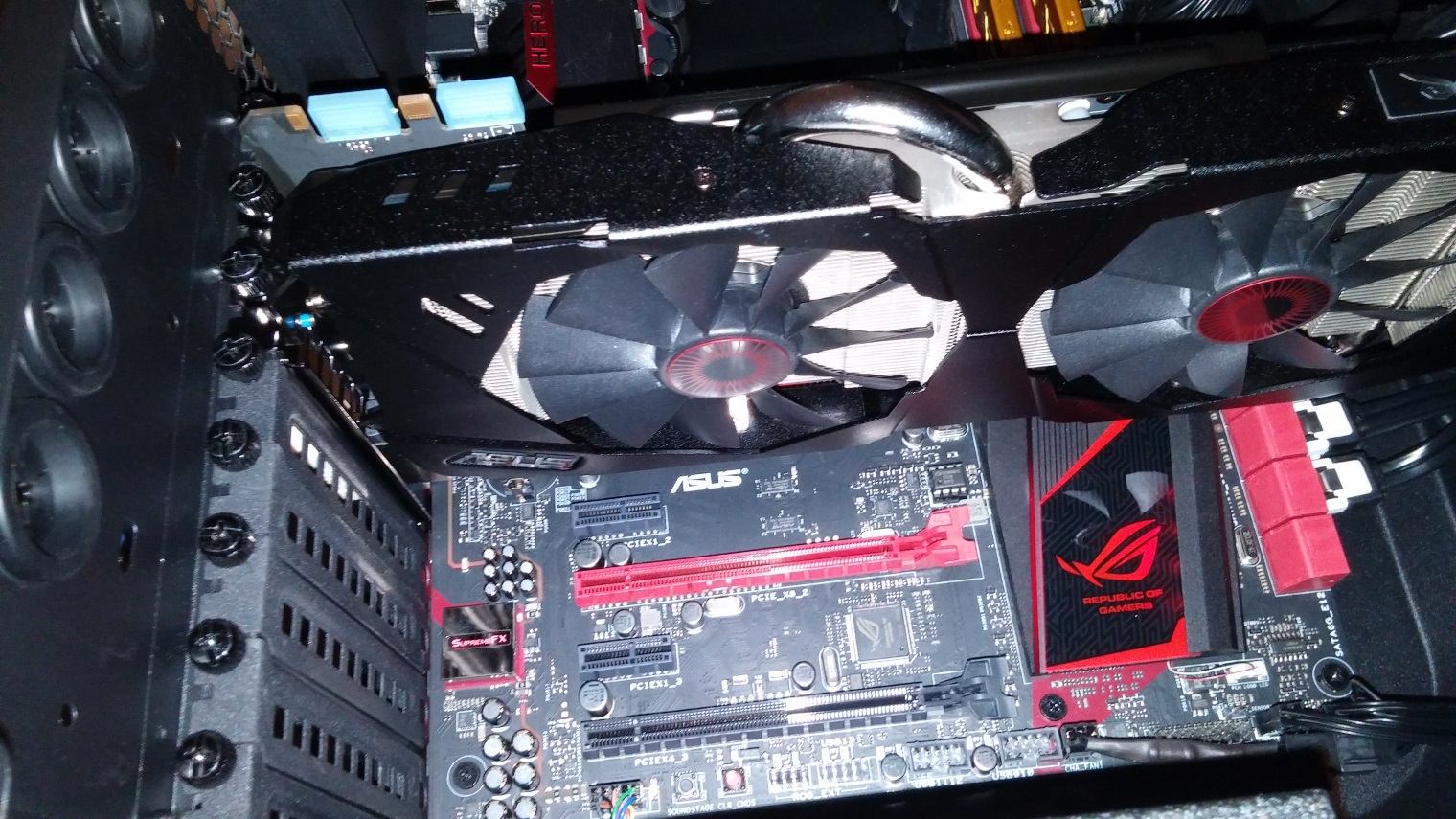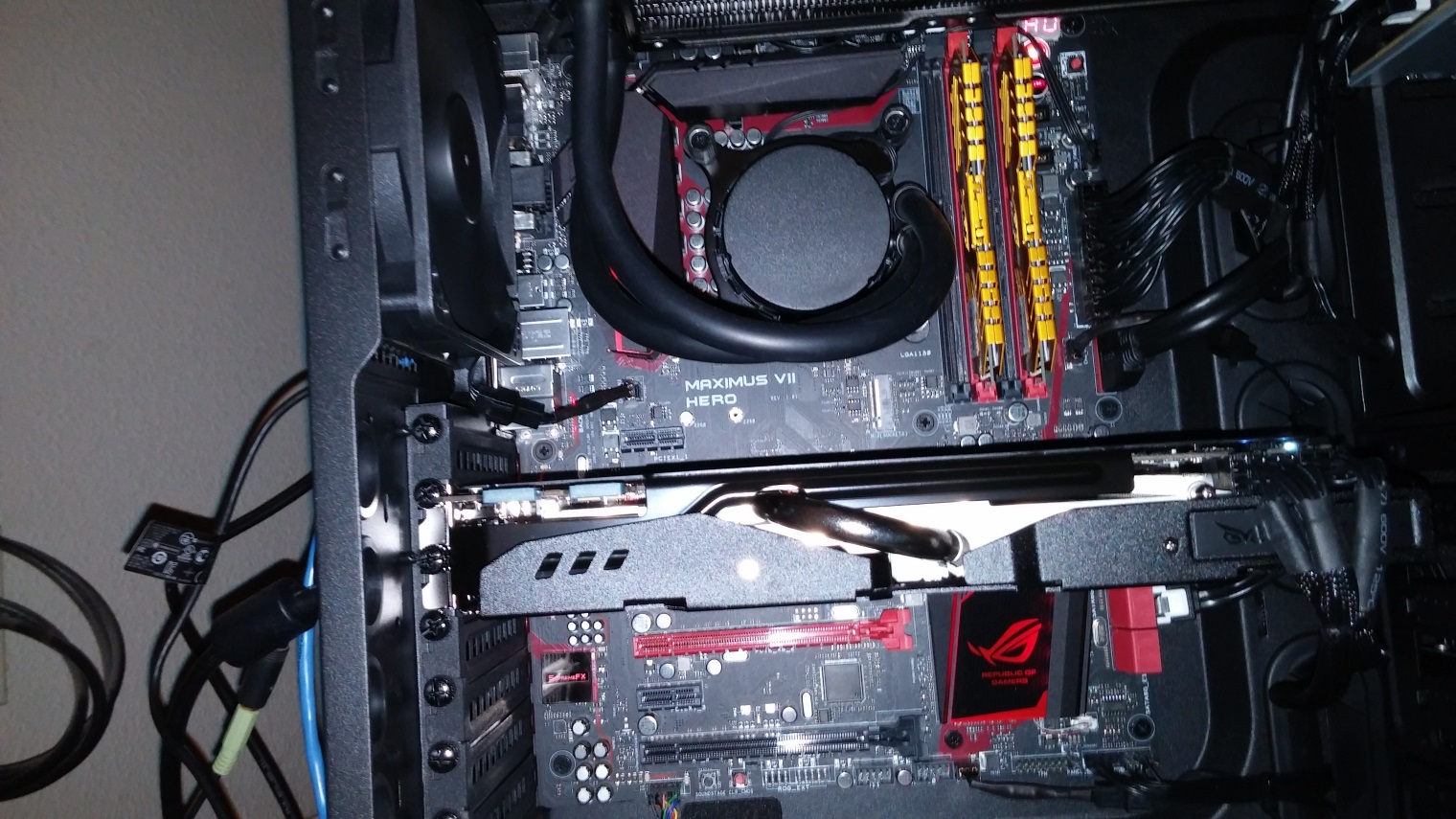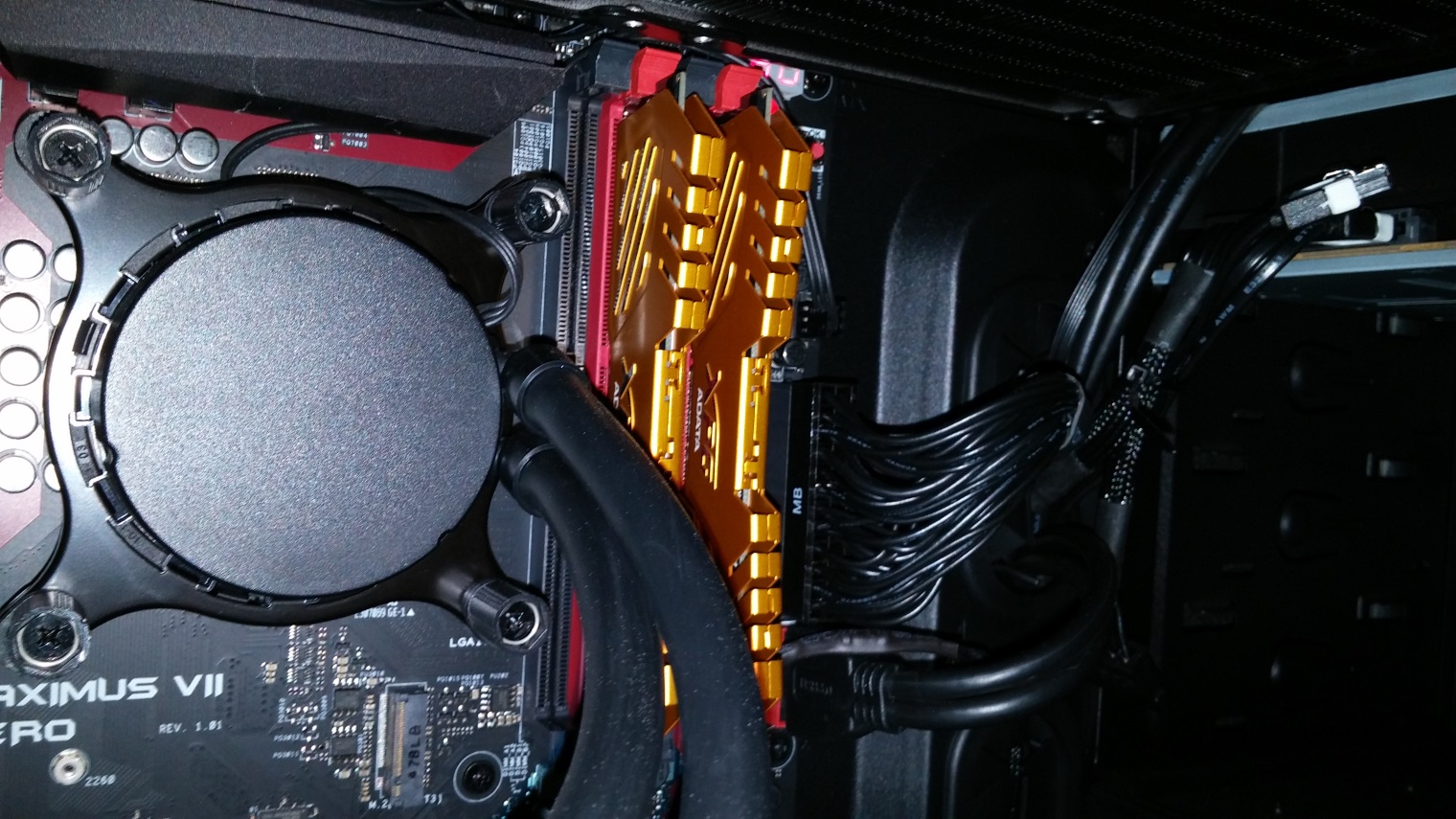 Edit:Looks like I can upload now.
It wouldn't let me upload photos so I posted some to imgur but then the forum said no links. So I'll just wait to post pics.
That's good for now.
Already seeing some dust. I even cleaned the whole room over the weekend in anticipation.
So far so good with this. Looking forward to years of enjoyment from this system.


Edited by Username2380 - 17 Dec 2014 at 5:10pm