Hello!
I just received my newest DS purchase. The Apollo.
My first purchase from DS was 3 years ago. I bought a
Vanquish 4. That PC has done great. 0 Issues until a month ago.
I ran into CPU overheating. I figured then that the cooler was
just about at the end of its life. I decided I would upgrade that PC and pass it off to my GF. It was time for a new computer.
I was going to build it myself this time. I had my build on pcpartpicker. Then shipping happened. Maui is not isolated by any means. It was just a hassle to get all the things shipped. On top of that I was busy. So I turned back to DS. I spent about 3 months just looking into other boutique pc builders. In the end I had narrowed it down to ---------, ------- and ----------.
------------- didn't really offer much in customization. I wasn't a fan of the cases. ----------- offered the most options in customization and choices. They beat ----- and ------ in pricing too. I decided to fall back on DS. I knew the quality of the their builds. I ordered an apollo on 19 FEB 17. Bad news. I received an email informing me Digital Storm was unable to ship the order to a P.O. Box. I was confused, well my first order the Vanquish 4 was shipped to a P.O Box. I cancelled the order with ----------- in mind.
I received a phone call from 'John' within 15mins of the order cancellation. He explained why the order could not ship to a P.O. BOX. The Apollo case(760t) couldn't be mailed to a P.O BOX. The Coridium case(The case used in the Vanquish 4) could however. I did not want a Coridium case. I loved the 760T, large and roomy and perfect for future upgrading. I told John to just cancel the order and if I needed to I would reorder. John was excellent and patient with me. He told me I'd have to fill out special forms to get it shipped to a UPS Center. Okay. I was pretty deflated by the whole thing though. I told him I'd reorder. I didn't. I went back into ------- and ------. In the end I crossed -------- out. I was willing to brave the numerous bad reviews on -----------. I built up a system and contacted customer service.
"will you ship to a UPS Center"
20mins later I was assigned to 'Rick'
I re-entered the question.
'Rick' how may I help you?
[You have been reassigned to another customer service agent]
48mins later I gave up.
Back to Digital Storm, I reordered again and filled out the necessary forms. John emailed me again about my special request for special order gpu. I wanted an ASUS STrix. I told John it was okay, I'm fine with whatever they pick and proceeded through the ordering process.
The Apollo is a gorgeous system,large and perfect for future upgrades. The quality of Digital Storms PC Builds are of the highest quality.I was not a stranger to that, however, it was the superb customer service is what brought me back. John should get a cake for saving an order:)
https://www.digitalstorm.com/configurator.asp?id=1630747
Build Time
STAGE 1:22FEB17
STAGE 2:22FEB17
STAGE 3:24FEB17
STAGE 4:01MAR17
STAGE 5:08MAR17
STAGE 6:10MAR17
STAGE:7:10MAR17
Total
12 Business Days
2 Day shipping.
Picked up the Computer at UPS Center-14MAR17
There was a dent in the box when I picked it up from UPS. It had me worried until I opened the box. Excellent packaging. PC booted up and is running with no issues. I am currently installing squad, world of tanks, Battlefield 1.
Mahalo Digitalstorm.
Mahalo John:)
On to the Pictures
http://imgur.com/a/8QIYq
EDIT: Removed Competitor Names - Alex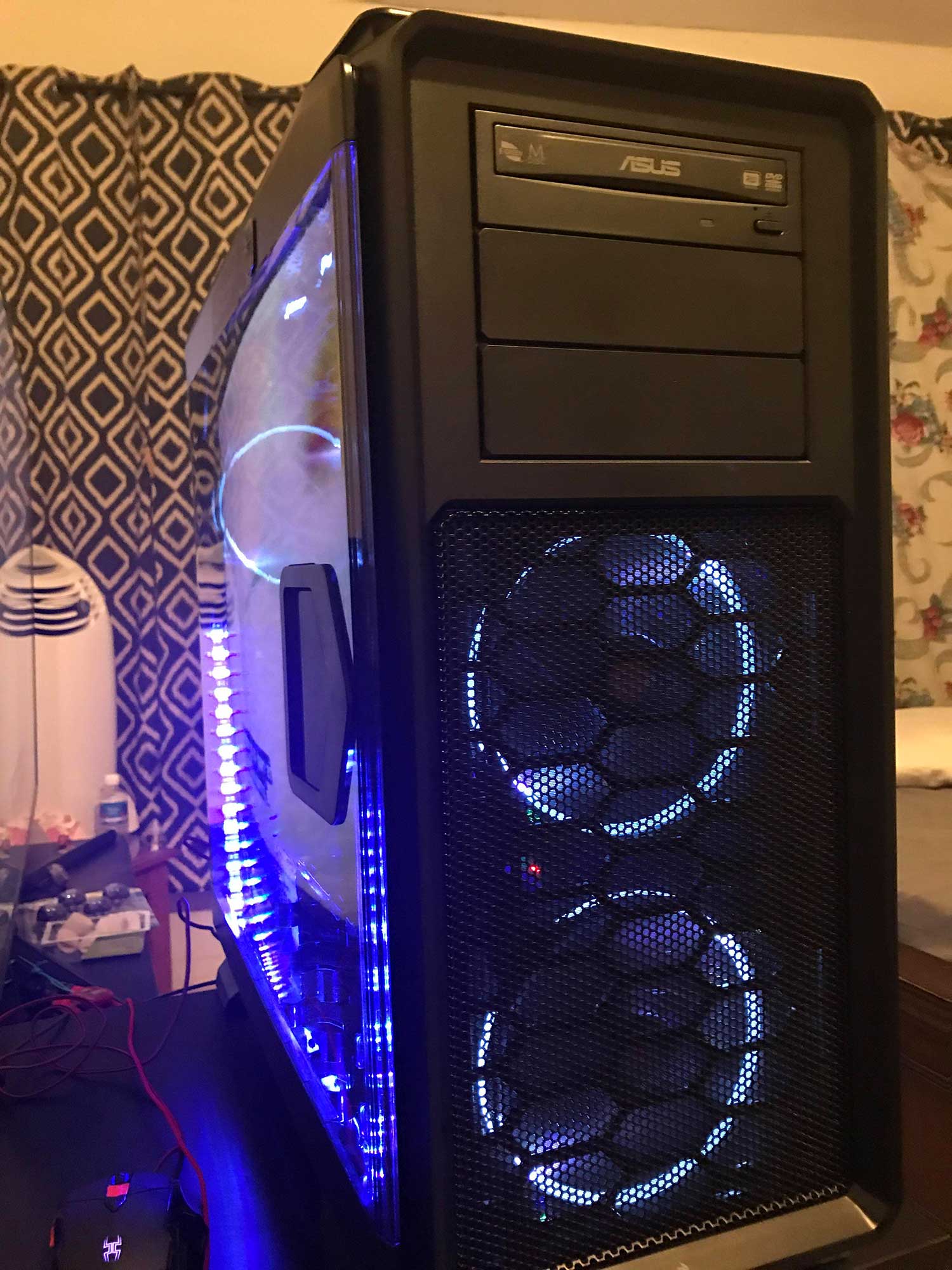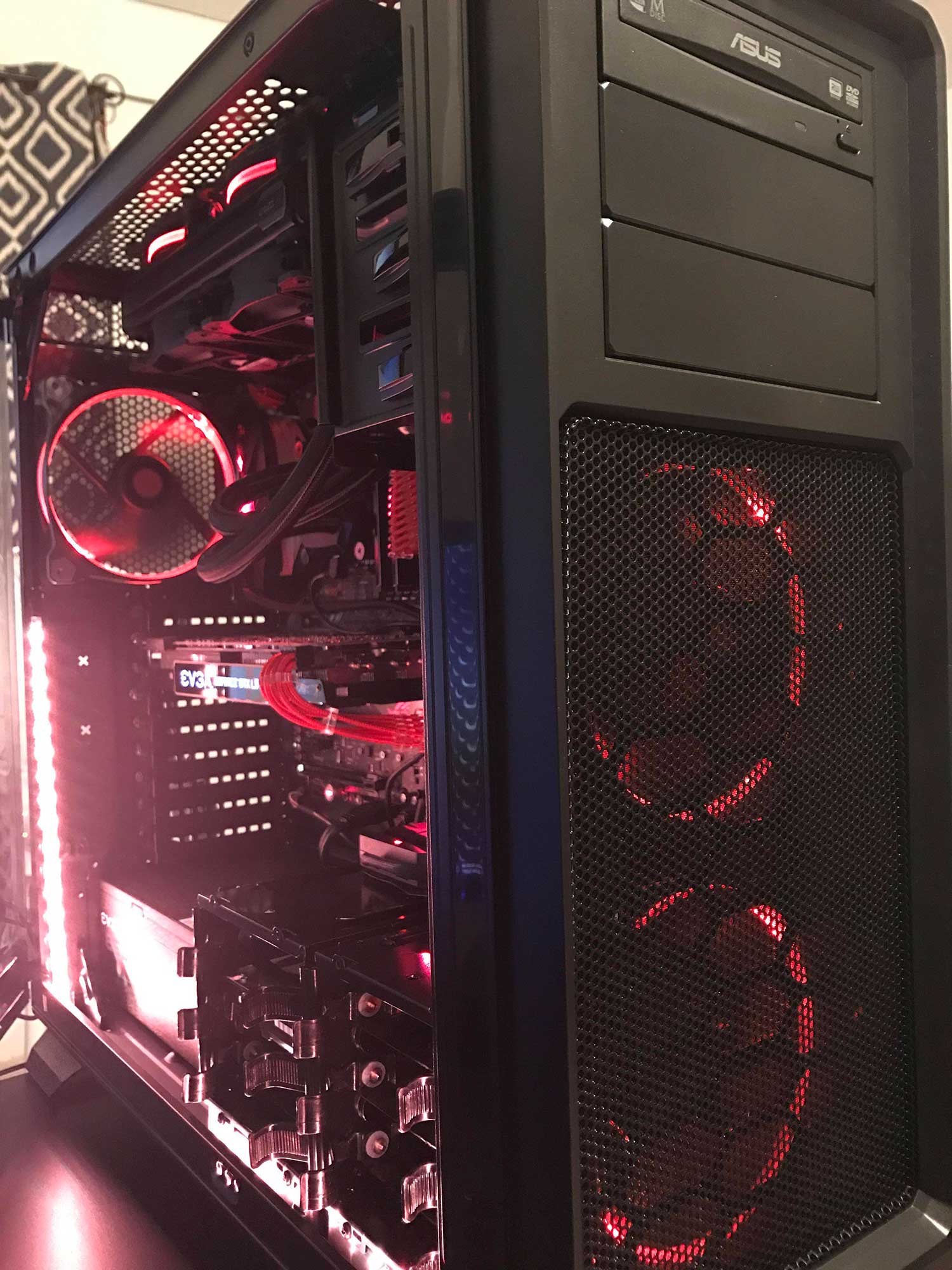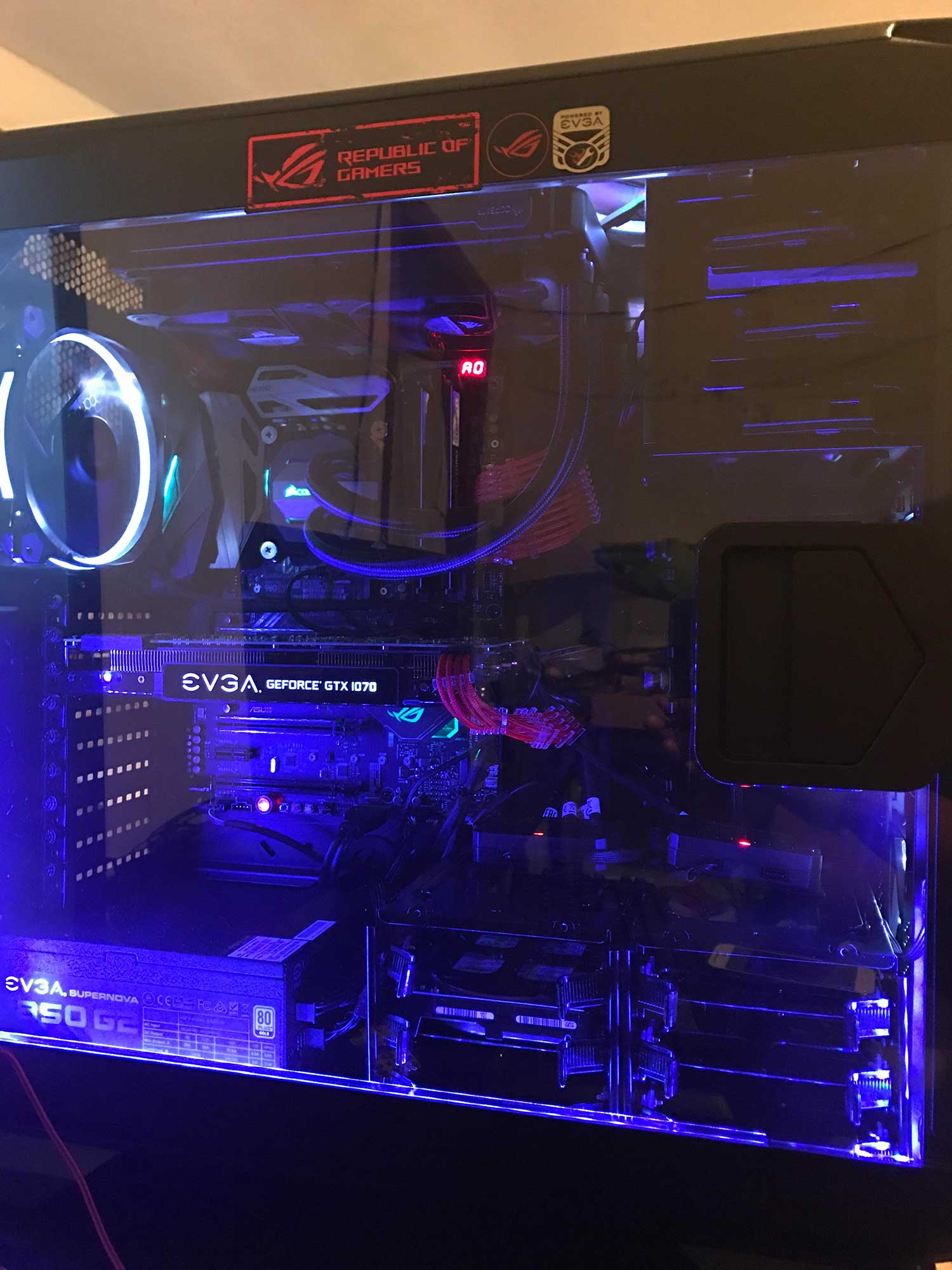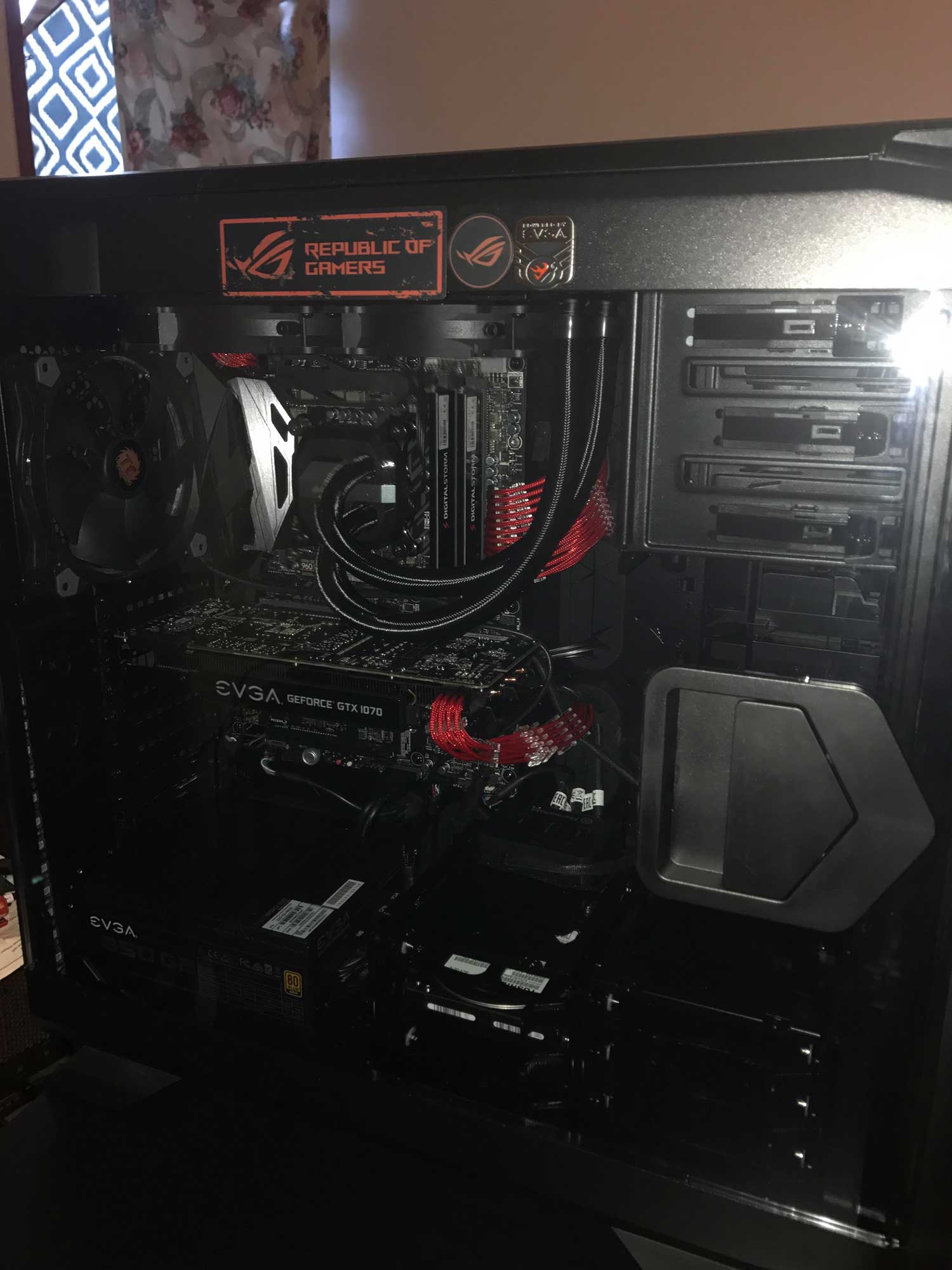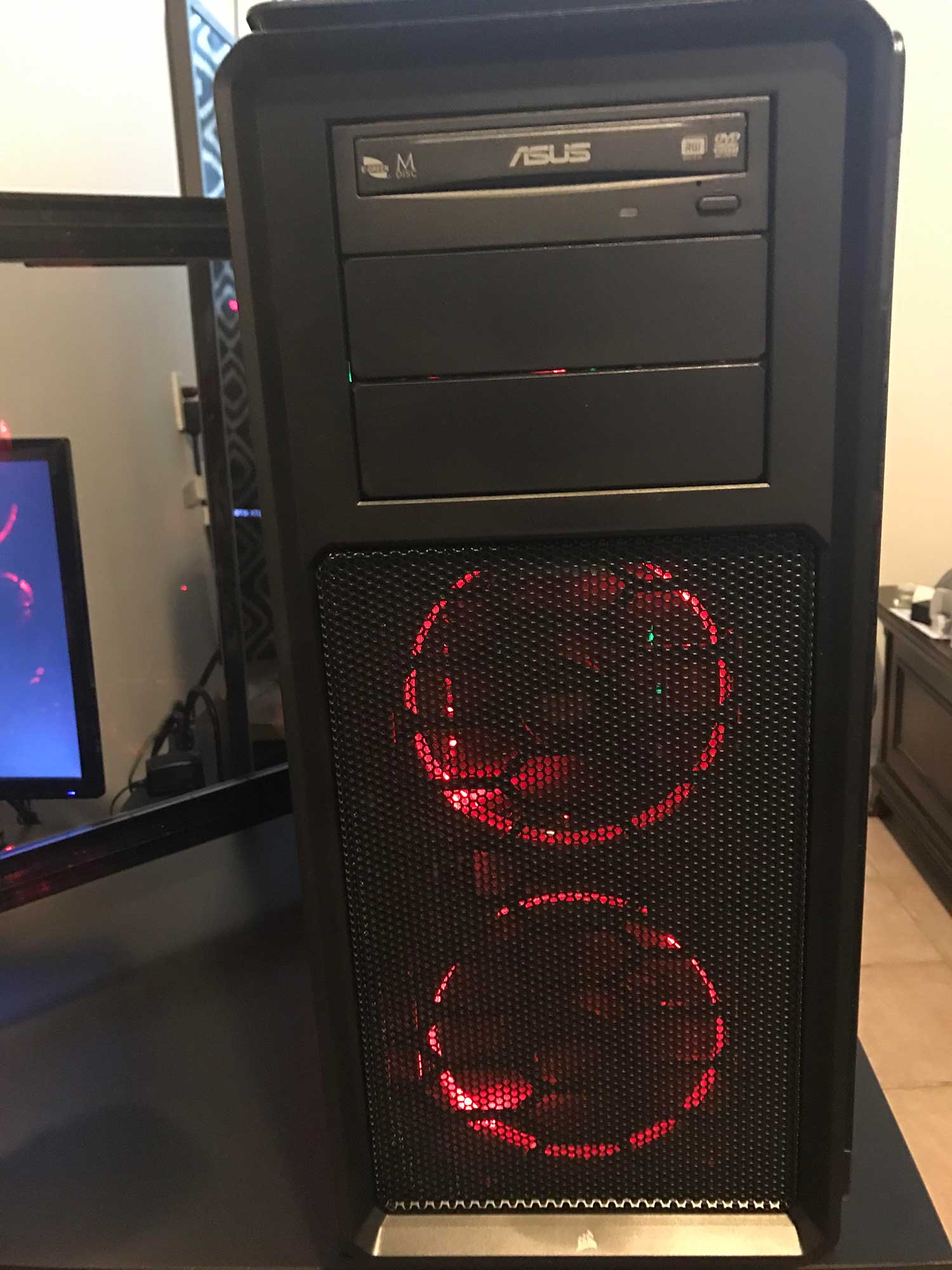 Edited by Alex - 15 Mar 2017 at 11:30am