Pics at the bottom of this post !

Ill be honest, writing reviews insnt what i really like to do... even too, my english isnt really that great. Not my first language sorry.
The main reason why i decided to write a review about DigitalStorm was mostly because this is after reading other people review that i decided to choose DS. So maybe someone else in a near futur will get some help or collect enough information to take a decision.
Keep in mind that i am mostly trying to help other people first and that i have no reason to hide anything. Yes i was pleased with alot of things during my purchasse at DigitalStorm but some little things happened along the way.
But question is, will i ever buy again from DigitalStorm ? Yes
On this, lets move on.
Spec for the people who wanna know...
i7 930 OC - 4GHz
2x Dual SLI GeForce GTX480 MSi
EVGA x58 Classified 3x SLI
12GB DDR3 1600MHz
Corsair PSU 1Kw
XFi Titanium Soundcard
128GB SSD Corsair - Windows 7 Pro
500GB HDD Western Digital - Backup
DVD Writer
Lamptron FC5 - Fans controller
EK Waterblocks - mobo, cpu, 2x gpu, reservoir
EK 2x GTX480 Backplates
Thermochill PA (Triple rad)
Black Ice GTX (Quad rad)
7x Gentle Typhoon 1450
Pinnacle24 mountainmod - Case

I was kind of worried at the beginning how good customer service would be. Everyone was saying it was awesome but i had some doubt. After doing some business with Alienware, iBuyPower and some other... i realised that most of the time this part of these companies is just bad. I was expecting the same from DS but it turned to be the most awesome customer service i ever received from a computer company... even from most companies in general.
Mark my words, Customer Service at DS is top notch!
I first talked with Sarah from who i got a quote with the specifications and custom parts i wanted. It was mostly liquid cooling parts i wanted the most.
Everything was great, not feeling at any moment i was talking to a robot or some generic lines that make you feel like throwing time by the window.
Fast answers by Email and she really took time to answer my questions. Of course on some time it was slower, by slower i mean 2-3hr more than usual... but hey, she do have other people to deal with, i am not Jesus in person who need to go in front of everyone. She have a job to do and most people should understant that.
In under a day she give me a quote that i accept and pay. Now with the quote and credit card process it took overall 2-3days without counting weekend. No big deal
And again Sarah, i am sorry that your car broke one morning :[
Paying, receiving confirmation and voila i can relax and wait for my box to get over here...
Well theres something you need to understand when ordering customer parts, whatever it is. Be ready to have extra money on the side to pay for extra little thingies.Extra shipping on pieces, more fittings, extra labors for a power supply support etc. Little things that you dont get on a quote. To be honest, when i paid for it... two days after i received a email from a Senior Tech at DigitalStorm saying they checked my parts and spec and everything was working perfectly. Soo i wasnt worrying about anything at that point since they tell me all was good. I also had a specific budget and after i paid, i was 3$ under it soo...
Leaving the details, i ended to paid for more fittings, another reservoir, a wooden crate and days of trying to fix issues like that with Sarah. Poor Sarah :(
Thing is, from a customer point of view. When a Senior Tech tell you that everything from what you ordered and paid is ok, you assume its all ok. Even more when you repeated over and over that you had a specific budget.. soo you assume everything is done. But no and after thinking about it, the situation was understadable.
Custom parts mean stuff Digital Storm employees dont really know the specifications or details and or whatever... Soo they kind of learn new stuff everytime someone order custome parts. Just for my power supply support for example... no one knew how unstable the mountainmod pinnacle case was... and the PSU at the top holded by just 4 little nuts was for sure going to fall down during shipping... who can know that beside if you allready built one.
But since i had a specific budget and when someone tell me its that much you havbe too pay... i stick to that ammount and no more. Main reason why i didnt added all the time it took from when i paid from when i received my box cause it took months... 2 to be honest hehe. But in that time more than half of it its me and Sarah trying to find a way to fix the issue without me paying for it. So sorry Sarah.
Sadly its something not only customers should understand but the company too. When you give a quote to your client, theres is no way you should have to tell him they have to pay more for x and x reason. Beside of course if you tell the customer from start (not after he paid) that theres is a chance that they will have to pay more for x and x reason. Maybe they will not have to pay, maybe they will... atleast they will know. Just a little warning before the quote, customer parts can mean more money... of course not in these words ;o
At some points, it escalated to a manager at DS, Thanh. We ended to fix the final details and money issue and construction started ! Took a month :)
I got information from time to time about the construction and blabla. The Stages took some time between 3-6 cause of some issues with the GTX480 SLI from EVGA. Soo we switched to MSi ones they had allready tested and voila.. ready to ship. From start to when it got home... it took two months.
In these two months you need to realise theres was custom parts to order, me complaining, issues to fix... more custom parts to order and wait on shipping. Of course it took that long. Not like i just orded something they do all the time, cause i can garanty it would be fast, simple and easy. I am just always complicated!
What i mean by "little details" ? simple, DigitalStorm have these little details that make you feel important, not wasting money, comfortable etc.
Lets start with Sarah and Thanh. THey was awesome, i missed not having Sarah to close my command at the end :(
You feel like youre talking with someone and not a robot. They never look into a rush. They take time to talk to you and fix your question or issues, they was great!
Another example, there was no Small DS tshirt... they gave me a medium AND a Xlarge. You will say "ya well whatever, its just tshirt" maybe but they could always send me nothing, but its these little things that make it enjoyable.
They took time to test two other GTX480 while waiting for me. They could have just waited.
They took LONG time to inform me about issues my computer would be during shipping. They could have just ship it and blame Fedex. But no we fixed the issue without paying more money.
You know, little details like that... put them all together and you dont feel left out or feeling liek your burning money for no reason.

Like i said, i had to order a wooden box. Mostly because the original box wouldnt hold during shipping. Keep in mind that my computer is 125lbs :)
The box when it arrived was HUGE. 145lbs total with the wooden crate. Filled from everywhere with custom foam, inside and out. Took long time to unbox too hehe.
Sadly, Fedex in my city is crap. It even had both handles broken when arrived. Hours of fun just moving it to a third floor in stairs with only a inch of space for your fingers to grab the damn box. That explain also why i could not take nice photos like i wanted and even photos of the crate & unboxing... we broke my camera when we moved the box in my office... short story, i had a friend helping me moving the box ofcourse and when she almost fall down the stairs, instead of dropping the box... she just drop it on her foot, lost her sense of direction and crashed onto my desk... where my camera was. Hopefully she just broke my cam a little and not all my precious lens. Oh god, it would have cost soo much!
Soo ya, took photos with a iPhone and since the box was sooooo huge, i just trashed it once we was done unpacking. sorry :(
The computer was safe no doubt at all. No way on earth it would have got a scratch or anything but sadly, since it was from a coast to another, there was issues...
Frist, both handles was broken... but once inside the box, there was liquid all around. We ended to find the leak (was from the res) and fixed it.
Thankfully, there was no liquid at all on any of the pieces. Beside the DVD reader, drives and Rads/Tubing totally covered with it. It took some hours but we managed to clean everything and since everything was well packed (even too much hehe!) no parts was broken at all.
Fedex guy dropped the box twice... out of the truck and down the truck... and gave me the crate on the wrong side. Even if there was arrows pointing up on each side saying fragile ugh! Blind people are blind !

We fixed the leak, cleaned the computer and plugged it. There was tree other boxes inside the crate. One filled with wires (too many wires o.O), one with other parts, justin case and one filled with CDs and various freebies.
Before i plug it, i realised alot of tubing needed some tighwrap (whatever how you call that in english). Couple of them was totally invading fans personnal space...
Reservoir lost some nuts and fixation during shipping but i had plenty of time to fix it also...
The connector at the back of the PSU was totally pull off... managed to put it back in but its still loose for some reason...
Plugging it ! Was it worth all that time ? Totally
After i managed to find the hdmi cable (tooo many wires!) and understand that new 27inch screen, i get the computer work flawlessly.
Run great, super performant and even more weird, its faster than my mac i work with bleh...
Two thing sadly, minor most people would say, but beside the 7 fans i ordered for the two rads. (a quad and triple rads) the other two used at the back and the one for the drives make a sh** load of noise. Its like turning up a turbine filled up with jello ! waiting for 3 new fans next week and ill make the switch hehe.
Second one is about the fans controller. Im using Lamptron FC5 for them, sadly DS connected the fans weirdly. I have one fan connected to a button, one button that do nothing and the other two have just 2 fans each... soo manipulating the controls is just pointless... theres even one controller that do nothing for some reason.
But hey, gonna fix that once i get the new fans. (side note, one of the controller button is broken, probably during shipping. Totally stuck half way and have a weird angle)
One of the two neon is broken too :(
I am also wondering how come i have 2 reservoir ordered from the final quote i have and there is just one inside.

It was totally worth it... price was great, customer service was awesome even with the little issues. Only suggestion i have to say would be to warn people about ordering customer parts and the money it can take in the later days.
Would i buy again ? Anytime
By the way, thinking about it before i finish and add photos... dont add a little cliche line under my review if you guys move it to Customer Review...
Add something like "DS can litterally rock your socks off!" or something like that... you know, just a little bit more unique!
or "Trust me, im a doctor!"
or "DS... the MAC eater!"
... dunno, find something original !
ok soo the good and less good points.
o Awesome customer service
o Good packaging (wooden crate)
o Affordable prices
o Performance and testing
o Awesome wirering job !
x Lack of information before paying (custom parts)
x My quad rad is on top of the case and not inside like i wanted :(
x Im stoo skinny for the medium and xlarge tshirt :(
... managed to turn the medium tshirt into a small... super hot dryer for a hour !
On this, enjoy the photos... iPhone quality with some "trying to make them look better" in photoshop.... stupid iPhone photos.
Ill upload some other later once i get my cam repaired.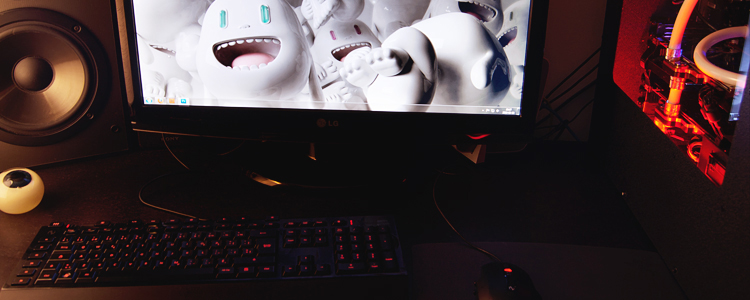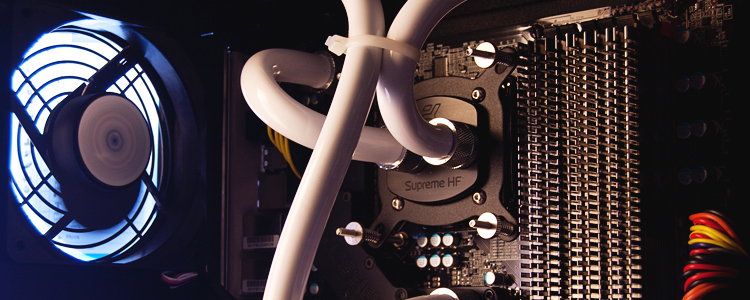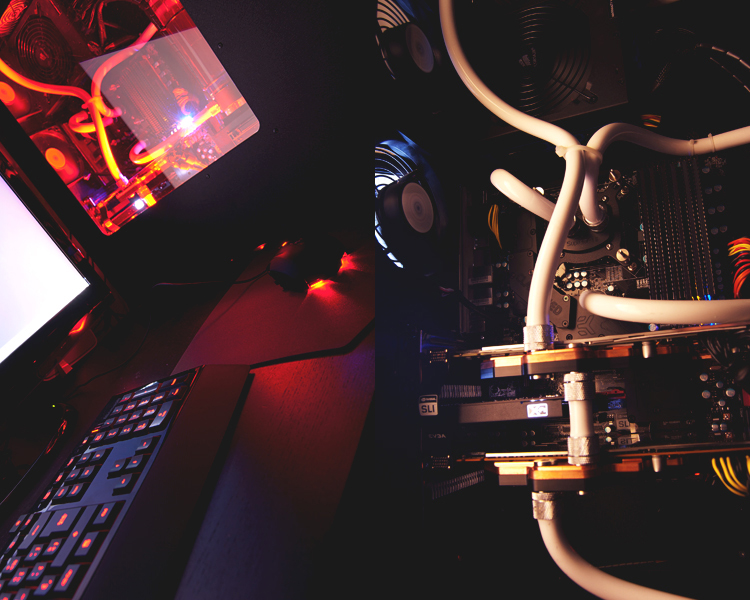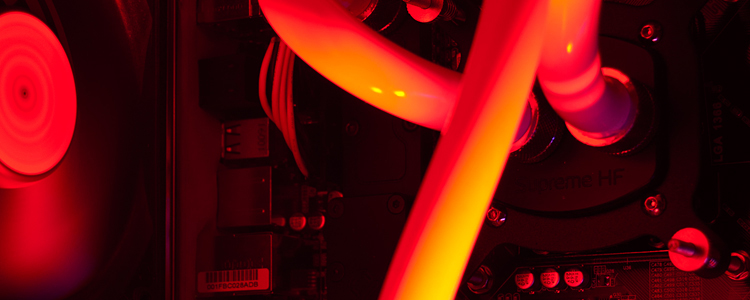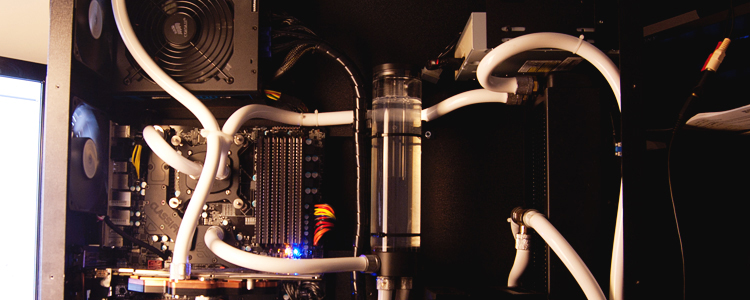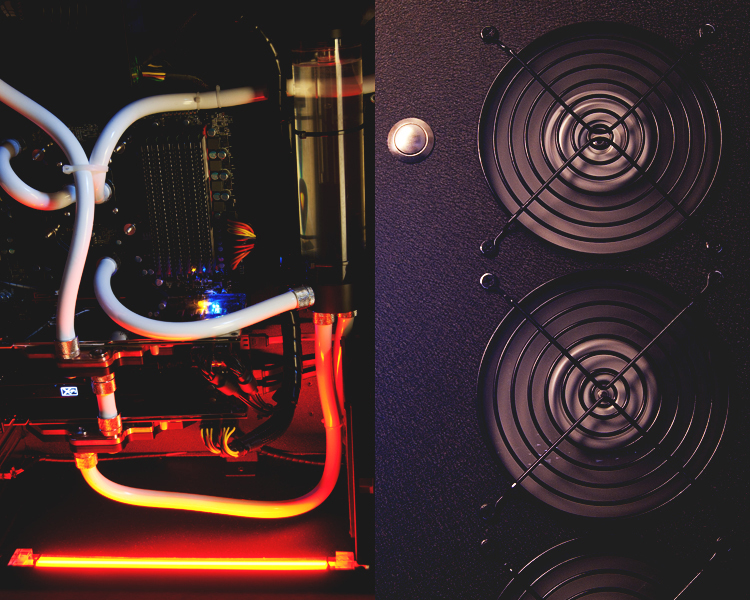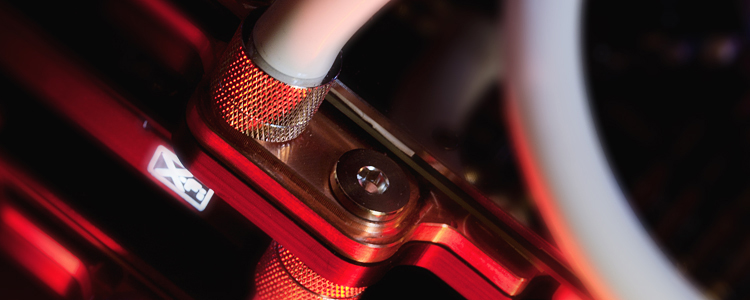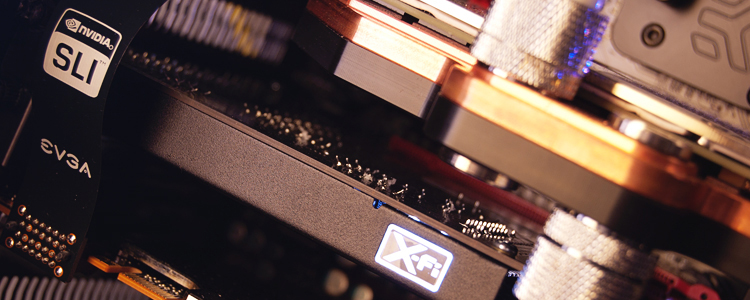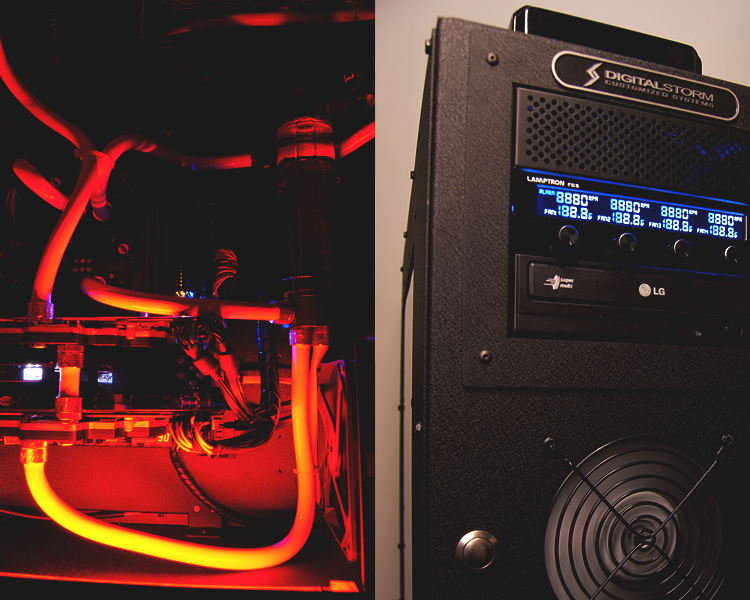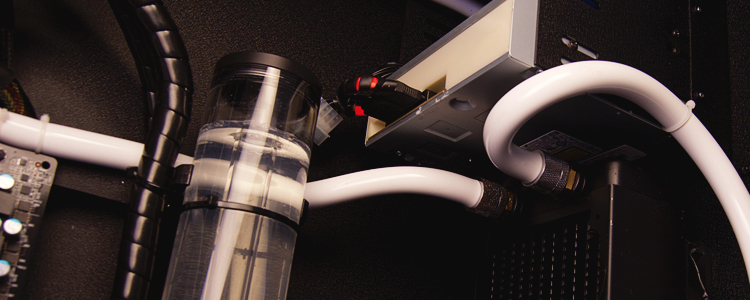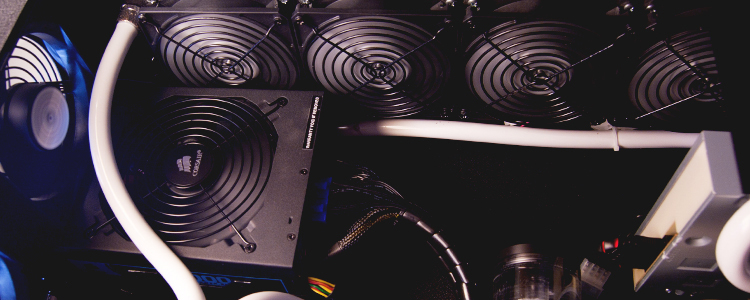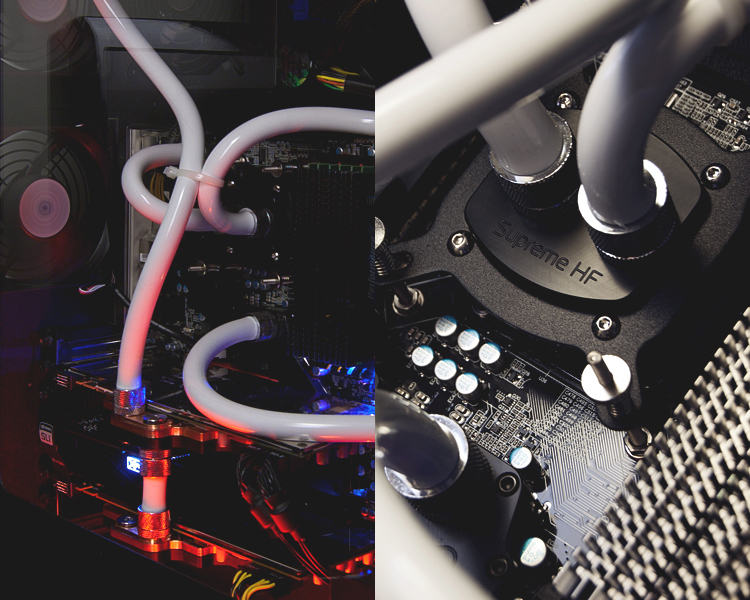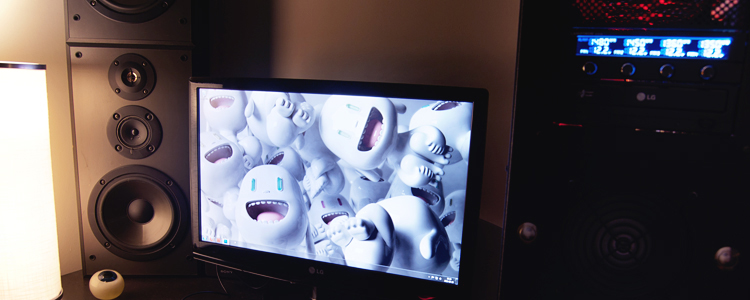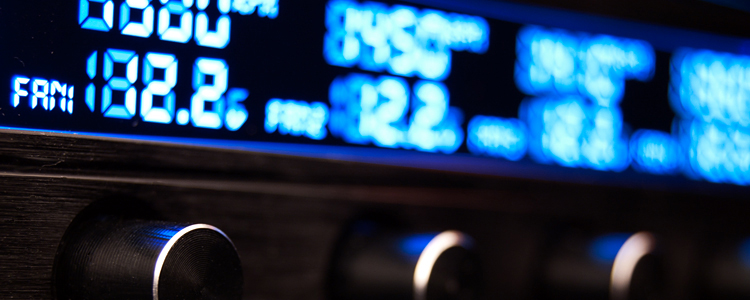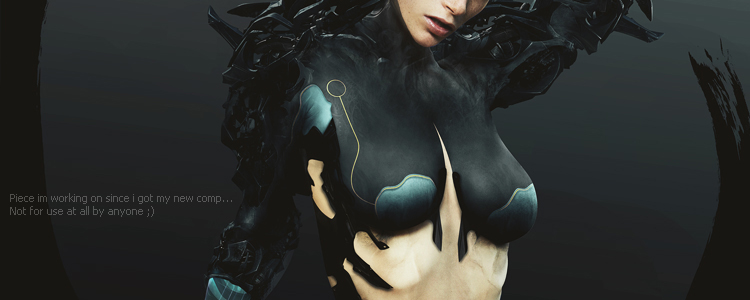 Before you ask, yes its a eye covered of glass laying on my desk ! Usefull to creep people out and holding my wacom pen... mostly to make people freak out!
And also before you ask... to make photos like that with a iPhone, you actually need to tape it on a tripod :]
Yes the last "photo" its from me, no its not for use at all... im not even done with it yet.
...ya ya, sorry for the dust inside the case allready :[
Mouse is Sidewinder x5 and keyboard is Sidewinder x4 (wanted to match the red neon)
Mousepad is a Razer Destructor and screen is a LG X2753v 27in Full HD