Actually, it's a
EVGA GeForce GTX 1070 SC GAMING ACX 3.0, 8GB GDDR5, LED, DX12 OSD Support (PXOC) Graphics Card
.
Ok, my Vanquish 2 got an upgraded GPU. The PNY GTX 770 that was standard 3 years ago was not a bad card, nor was it malfunctioning. It was just time for an upgrade. I think the fact that it's been so good for so long is a testament to how DS builds even the entry level machines for longevity... but I digress.
Here's the 770 in it's natural habitat...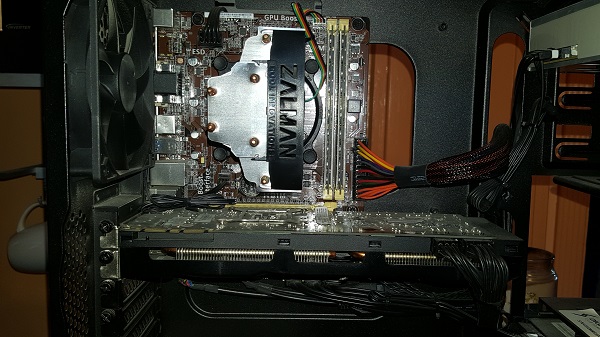 .. and here's the helper I had for day making sure everything is ok...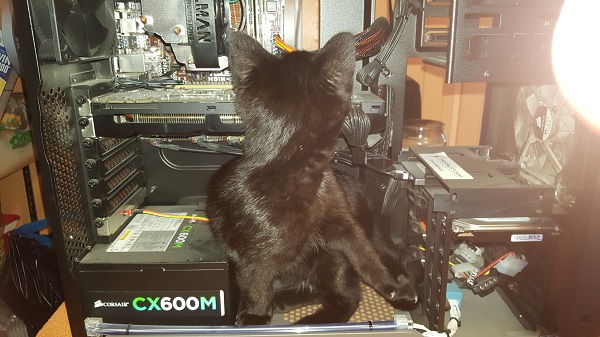 As you can see, of the two cards, the PNY GTX770 is a little wider and a little thinner. One would think 3 fans vs 2 that you would lose a bit in cooling.. well.. with the fan profile the same, FurMark stress test ran the 1070 18°C cooler for the 5 minute burn-in test. 74° v 56°. Very impressive.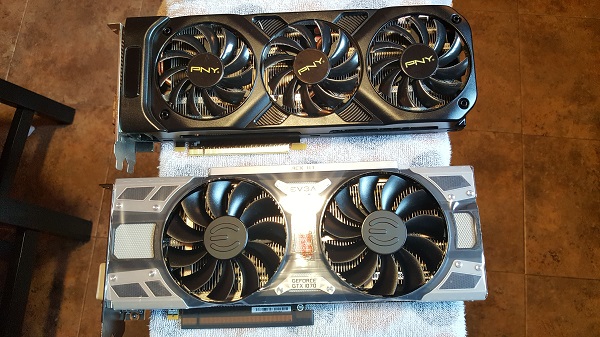 Installation of a new card is so very simple, even a ham-handed neophyte like myself can do it. The proof...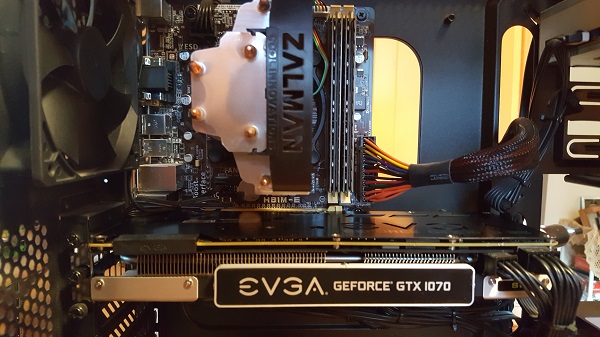 There is one thing that disturbs my OCD... the first PCI-E power cord was not necessary. I really don't want to snip the cable ties so it gets to hang loose with the card. (Actually, I've tucked it into that empty space and it "looks" connected...but in the back of my mind I know it isn't.)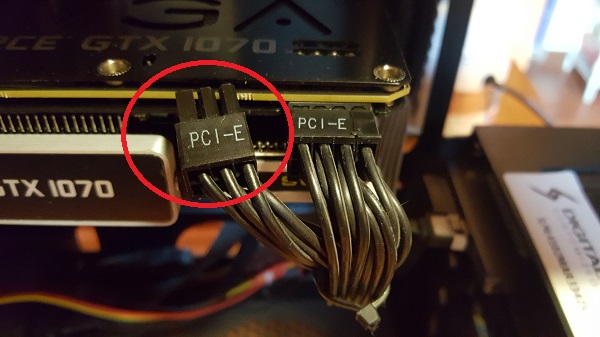 Now here is a picture that bprat will love. I have taken this opportunity to show the caps that come with a new video card. So, in future, should there be any questions about where the monitor should be plugged in, please feel free to use this image...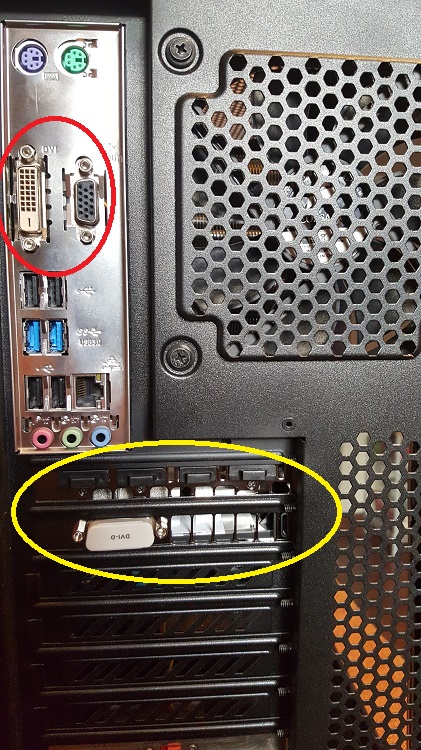 ***********************************
Now for the simple before and after test.
All I can say is: "WOW, HOLY CATS, HAVE YOU EVER SEEN ANYTHING SO INCREDIBLE IN YOUR WHOLE LIFE!!!"... Which I did say, loudly, scaring my litter helper into the next room.
Furmark bench scores PNY GTX770 (Original Equipment Vanquish 2) vs EVGA GTX1070 SC Gaming.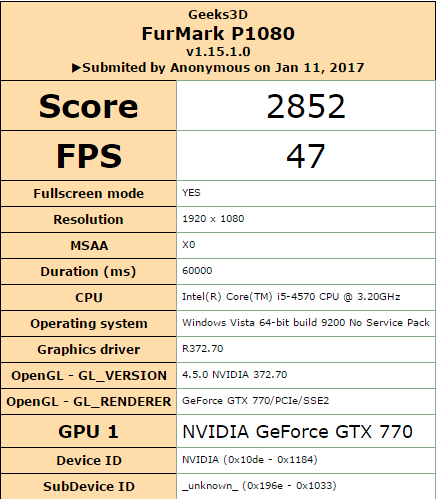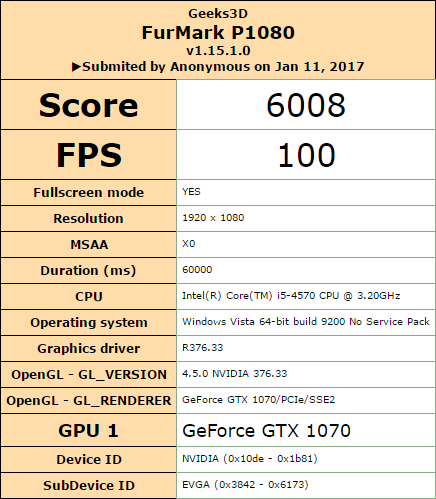 So as you can see, there is quite a difference. All games on this machine are now Geforce optimized to ULTRA (excluding RUST, still in early release) and it's just so amazing.
For the record this is the second upgrade to the Vanquish. The first was 16GB RAM from the original 8GB.
Yea, we're happy.