So I was having issues with my prior laptop overheating and not wanting to perform well despite my best efforts; so I pulled the trigger on a new Lance. I chose that model for 2 big reasons, 1: I like the 15.6" screen size and I dont like carrying around a 10 plus pound computer and 2: I wanted to have an optical drive. Despite everything being in the cloud or programs like netflix and vudu, I still have a ton of movies and programs that are on disk. So after deciding on the size/chassis I liked, I did some more searching. I found that others companies use a similar chasis and offer customization similar to DS. After building on several other sites and comparing specs I found DS was by far the company to go with. They offered a simple method of choosing parts, they offered the right parts, and they offered it at a better price than anyone else. So on Sept 3, I built a machine I hoped would last a while and shouldnt let me down with performance, and I placed the order:
System Configuration:
Chassis Model: Digital Storm Lance 15.6 Inch Laptop (Model: S:8258)
Display: 15.6 Inch (16:9) (Resolution: 1920 x 1080) (Anti-glare) LED-Backlit Display
Processor: Intel Core i7 4910MQ (Up to 3.90Ghz) (Quad Core) (8MB Cache)
Thermal Compound: Premium CPU and GPU Thermal Compound (Reduces Thermal & Laptop Noise)
Memory: 16GB DDR3 1600MHz
Storage Drive 1: 500GB Solid State - Samsung 840 EVO
Storage Drive 2: - No Thanks
Optical Drive: Blu-Ray Player & Blu-Ray/DVD/CD Writer (Blu-Ray 6x)
Wireless Card: Intel Dual Band Wireless-AC 7260 + Bluetooth 4.0
Graphics Card(s): NVIDIA GeForce GTX 880M 8GB with NVIDIA Battery Boost + NVIDIA Optimus
Windows OS: Microsoft Windows 8.1 (64-Bit Edition)
Recovery Tools: Windows Recovery Toolkit (Bundled with Windows CD)
Virus Protection: FREE: McAfee AntiVirus Plus (1 Year Service Activation Card) (Not Pre-installed) ($35 Value)
Office Suite: - No Thanks
Cooling Pad: - No Thanks
Extra Charger: - No Thanks
Extra Battery: - No Thanks
Carry Bag: - No Thanks
Audio: - No Thanks
Mouse: - No Thanks
Branded Gear: - No Thanks
Priority Build: - No Thanks, Ship Within 10-15 Business Days After Order Is Successfully Processed
Warranty Plan: Life-time Expert Care with 3 Year Limited Warranty (3 Year Labor & 1 Year Part Replacement)
Originally, I placed the order and requested the priority build. Unfortunately for me, I got a phone call the next day saying that they were out of stock on the Lance chassis and it would be a few days upwards of 1 week to get it in. Thus resulting in them refunding my hundred bucks. That was my first experience with this company in regards to their customer service; it was disheartening that they didnt have what I wanted in stock, but they were prompt with alerting me and refunded the money right away. I have to admit, I kind of felt like a kid anxiously awaiting his birthday each day I got an email saying my computer had gone from stage 1 to stage 2 to stage 3 and so forth. Eventually, the doorbell rang and there stands a man in brown carrying a large box asking for my signature. It had arrived!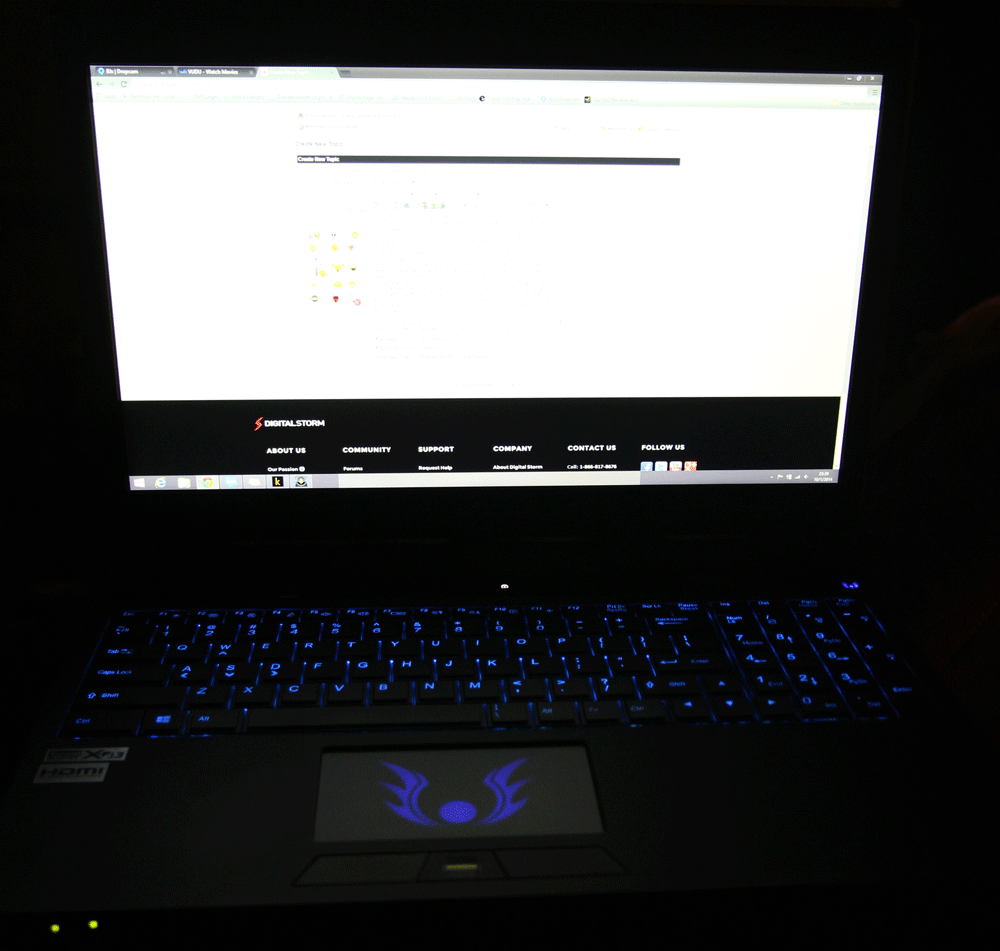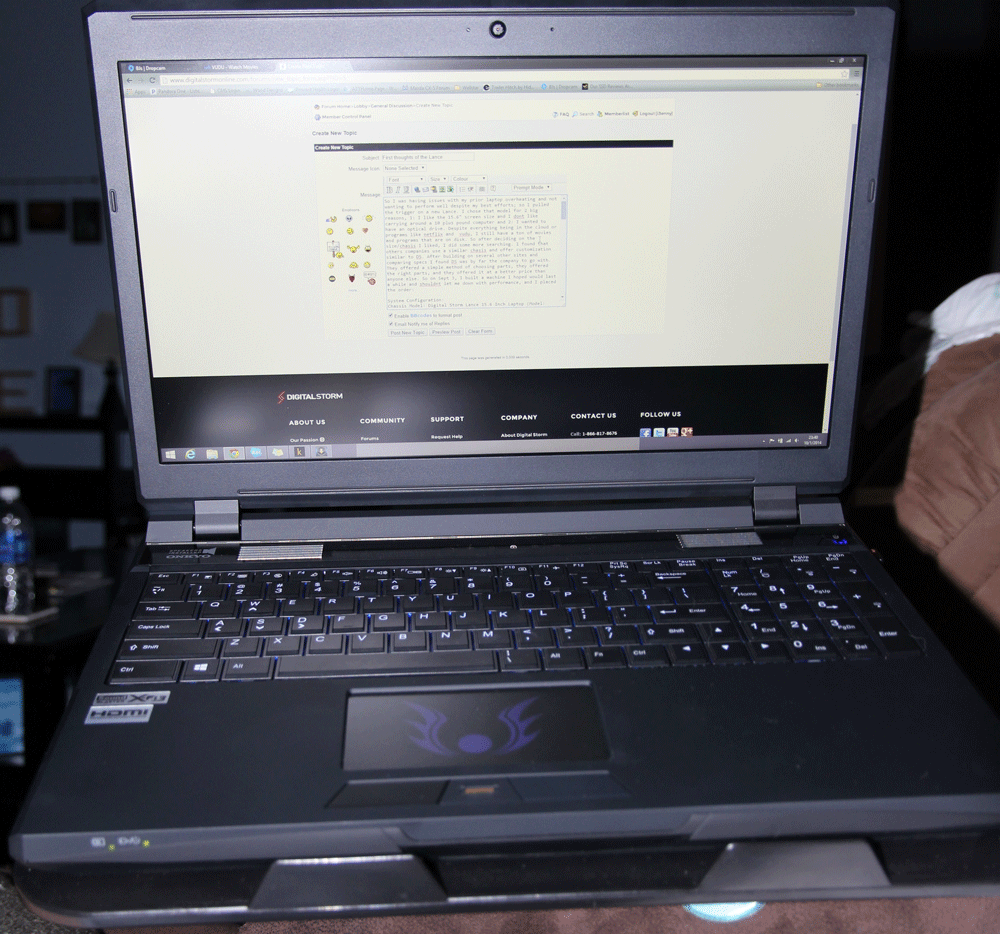 The day I got it, I immediately opened it up and started peeling stickers off to turn it on. I had high hopes of this thing performing well but never expected it to be as solid as it is. I have been used to an SSD with 16gb RAM for a while now, so I have known speed, what I didnt know was how much a great video card and excellent component design could change my world.
Now, I built this laptop with the idea of using some of my previous components. I have been using a 750gb Samsung Evo SSD for about 6 months with 2 x 8gb Corsair Vengeance sticks of RAM and I was thrilled to know this thing could absorb both! I panicked though when I flipped it over and opened the hdd bay and noticed there was only 1 visible hard drive. I then flipped through the manual and panicked even more thinking the model I got couldnt accommodate a second drive. I got great relief from tech support, almost immediately, letting me know the other drive bay was tucked under the optical drive. I clearly didnt read the booklet- but Whew- what relief. This was the second great customer service experience I have had so far, couldnt be happier. So, after a quick reformat of the 750, in it went! The next step is to figure out where the other 2 sticks of RAM go, i have only been able to find the home for 2.... more research to go on this one.
My thoughts of this thing is this: This custom built Digital Storm is by far, the most superior laptop I have used to date. It feels solid under my wrists as I pound away on the nicely lit keys. The screen appears flawless, the fact that Digital Storm tested, retested and took pride in their handiwork, provides me with comfort knowing this thing is going to perform to its full potential. My only complaints of this process has been this: they allowed me to build, and buy a laptop without letting me know the chassis was out of stock. I would have liked to have been informed before I pulled the trigger- now, that is also on me; I just as easily could have called and talked to someone in the shop. The other thing I would have liked was a sticker- I know it sounds stupid- but I become brand loyal by great service and great products and I spread the word to others- Unfortunately I didnt see any in the gear shop... I do however like that I got a 3 ring binder with a certificate of ownership and all the drivers- that is a nice touch.
I have a feeling this laptop is going to impress me more and more as time goes on and more things get loaded on! Cant wait to see what others do on the forums as well. Thanks for reading.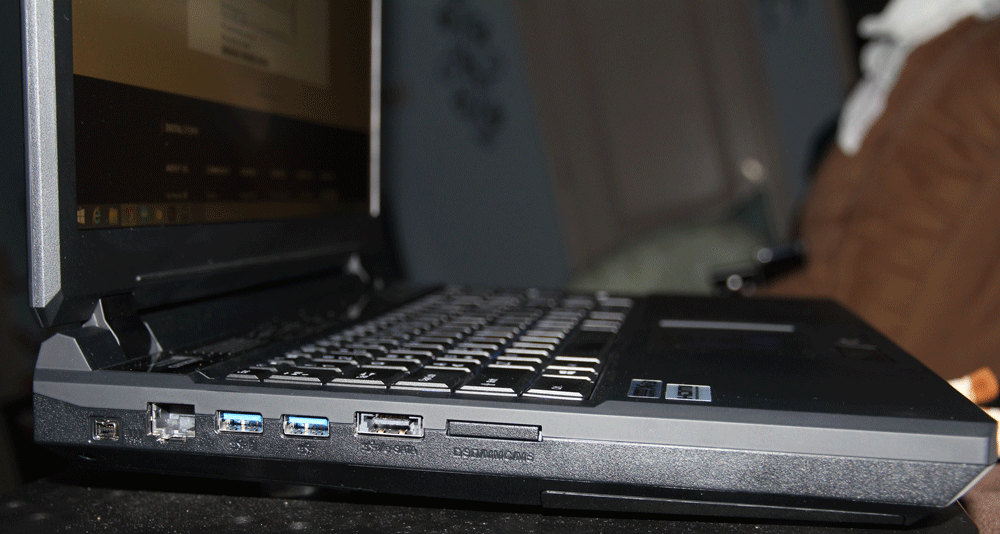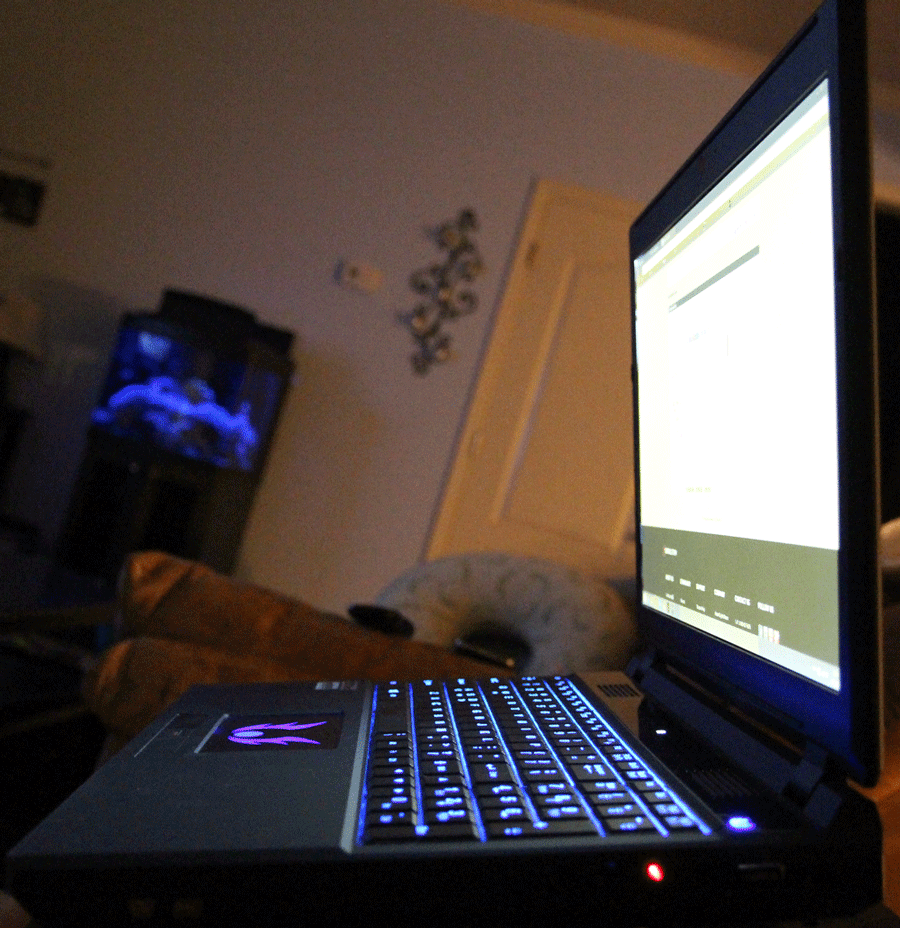 Edited by i3enny - 01 Oct 2014 at 9:19pm