This is going to be a review, or complaint on the Bolt X, which I purchased in July 2019. Took a while to ship, but that's expected, since I currently live in Florida.
Upon receiving it, things were great, fast computer, everything was fine. Only problem was the cooling.
The system leaks a lot. At first, I contacted support, and they had me ship the computer back to get it checked out. Not exactly sure what they did, but when it came back, the system didn't leak for around 2 weeks. However, ever since, whenever I had a leak, I just chose to epoxy the joints, and buy EKCryofuel to refill the coolant. Each leak may begin to appear around 1-2 weeks. I know that shipping the system back and forth wouldn't really do anything, and so I've been epoxying and refilling a bunch. Check out the pics, it'd probably be best to stay away from liquid cooled here.
System Configuration:
Chassis Model: Digital Storm BOLT X
Exterior Finish: - Standard Factory Finish
Side Window: Edge to Edge Premium Tempered Glass
Processor: Intel Core i9-9900K (5.0 GHz Turbo) (16-Thread) (8-Core) 3.6 GHz
Motherboard: ASUS ROG Strix Z390-I Gaming (Wi-Fi) (Intel Z390 Chipset) (Mini-ITX) (Up to 1x PCI-E Device)
System Memory: 32GB DDR4 3000MHz Corsair Vengeance RGB Pro (RGB Light Bar)
Power Supply: 700W Digital Storm Performance Series (Modular) (80 Plus Platinum) (Supports up to GTX TITAN Xp)
Storage Set 1: 1x SSD M.2 (1TB Samsung 970 PRO) (NVM Express) (Extreme Performance)
Internet Access: High Speed Network Port (Supports High-Speed Cable / DSL / Network Connections)
Graphics Card(s): 1x GeForce RTX 2080 Ti 11GB (VR Ready)
Sound Card: Integrated Motherboard Audio
Extreme Cooling: Digital Storm HydroLux PRO LITE (CPU + Graphics Card)
HydroLux Tubing Style: HardLine Tubing (Requires HydroLux PRO Custom Liquid Cooling System)
HydroLux Fluid Color: Clear Fluid + Clear Tubing (Requires HydroLux Liquid Cooling System)
Cable Management: Exotic Cable Management - White - (Cable Combs with Custom Color Sleeved Extension Cables)
Chassis Fans: High Static Pressure - Corsair Air Series SP Fans (LED White)
Internal Lighting: Remote Controlled Advanced RGB Internal + Front Panel LED Lighting
Airflow Control: Corsair Commander PRO Management Control Board & Software (1x Board)
CPU Boost: Stage 1: Overclock CPU - Up to 4.7GHz on All CPU Cores
Graphics Boost: Yes, Overclock the video card(s) as much as possible with complete stability
OS Boost: Yes, Disable and tweak all of the non-crucial services on the operating system
Operating System: Microsoft Windows 10 Home (64-Bit Edition)
Recovery Tools: USB Drive - Windows 10 Installation (Format and Clean Install)
Virus Protection: Windows Defender Antivirus (Built-in to Windows 10)
Priority Build: - No Thanks, Ship Within 15-20 Business Days After Order Is Successfully Processed
Warranty: Life-time Expert Care with 3 Year Limited Warranty (3 Year Labor & 1 Year Part Replacement)
Sub-Total: $5,212.00
Tax (0%): $0.00
S&H: FREE Ground $0.00
Grand Total: $5,212.00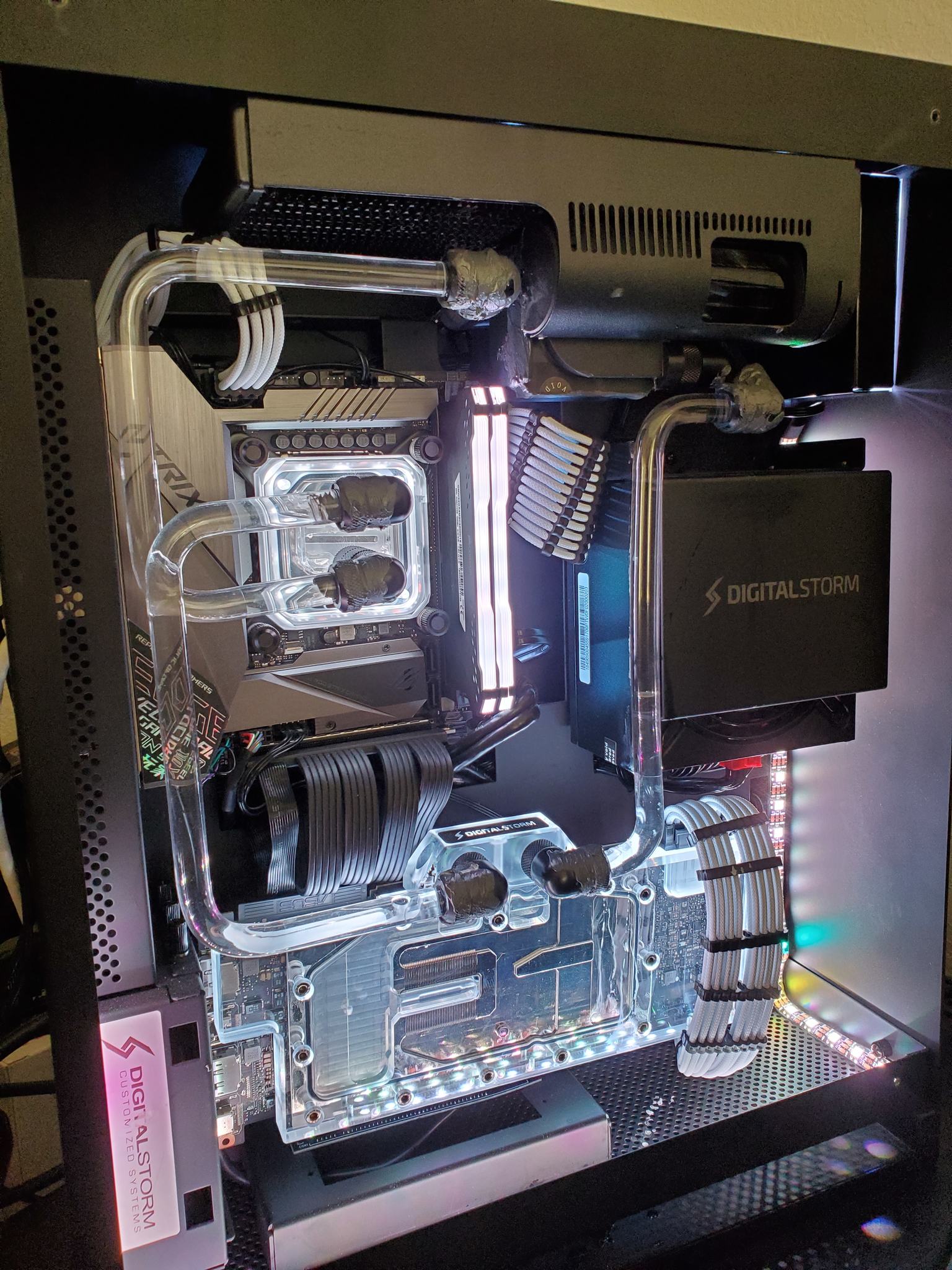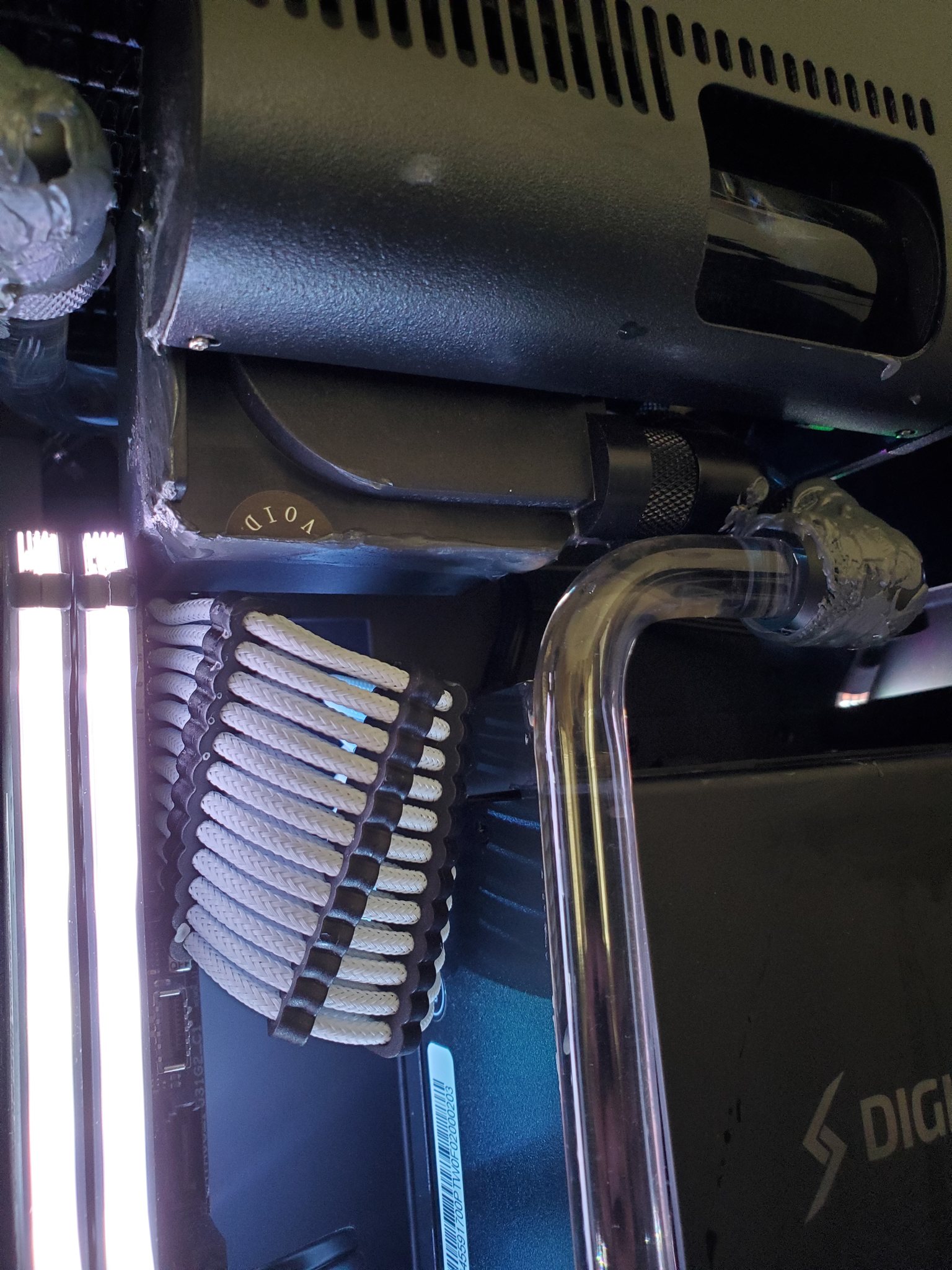 Reservoir is one of the parts leaking.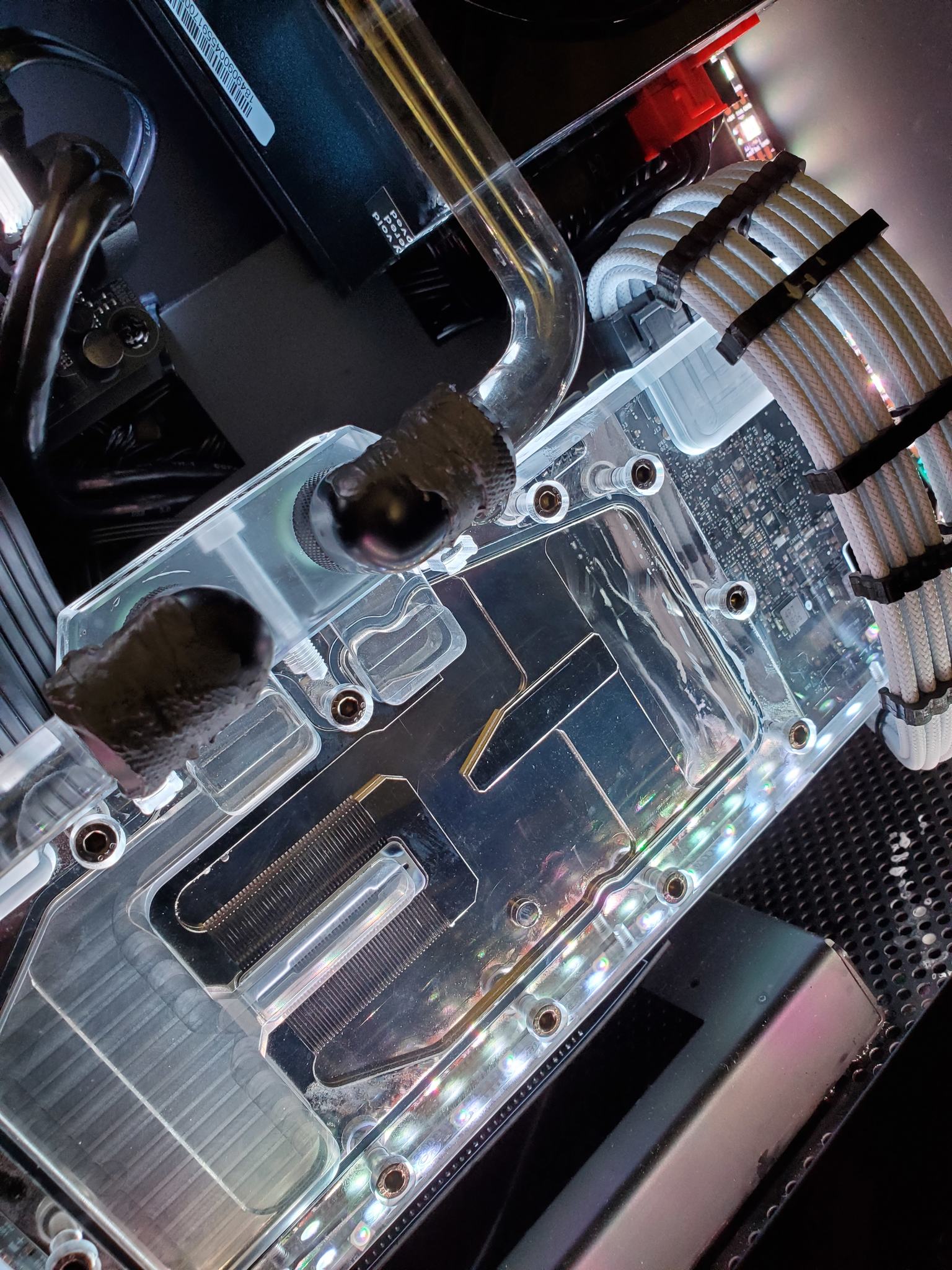 Right tube on GPU is one of the parts leaking at the moment.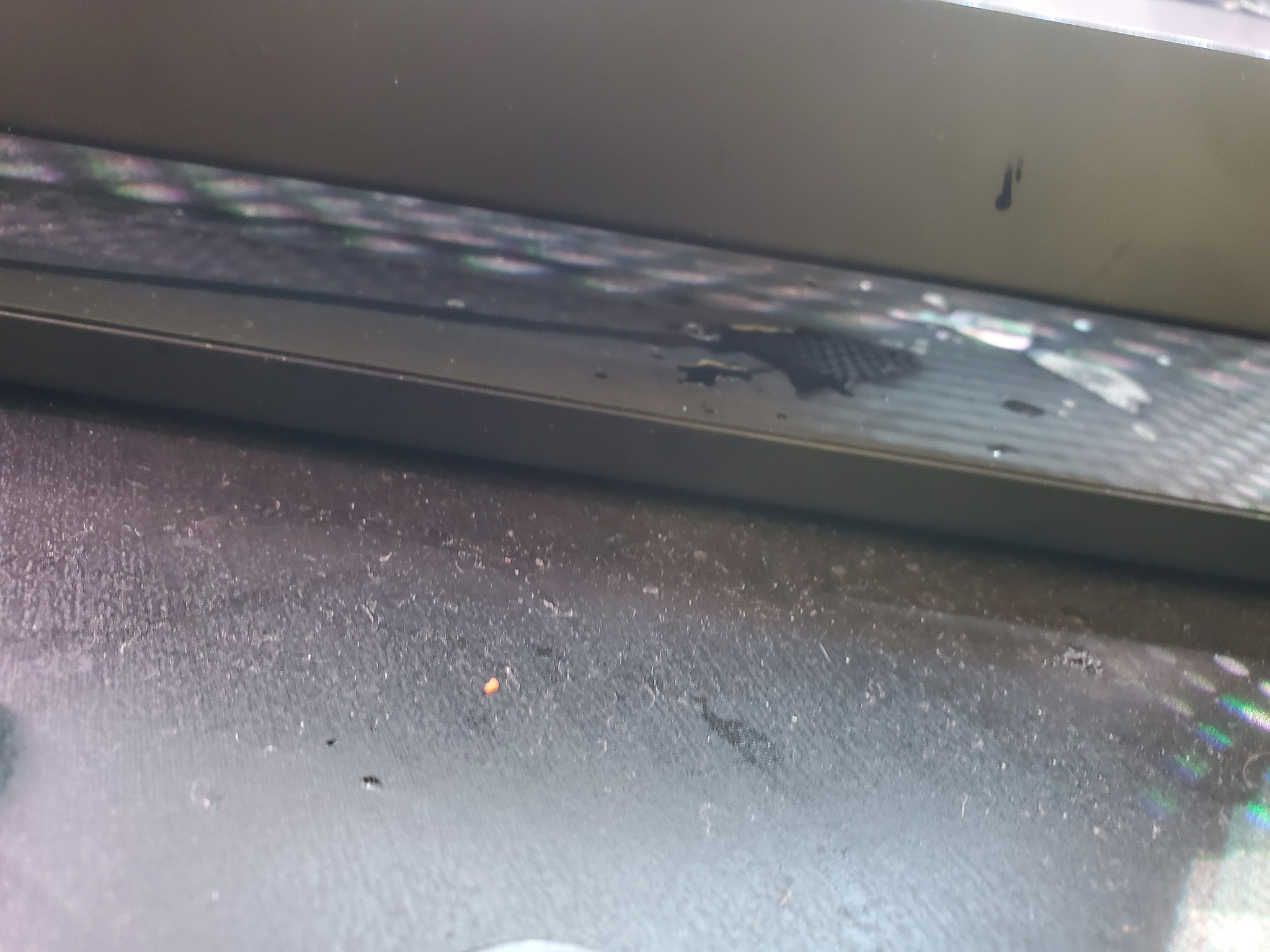 Stains at the bottom of system/
I know the LEDs are weird but I can't really fix it and I don't mind them.


Edited by MabuSoda - 11 Feb 2020 at 7:18am