The Nvidia CUDA, or "GPGPU" is run through some basic tests head to head with a single, duo, and quad processor via TomsHardware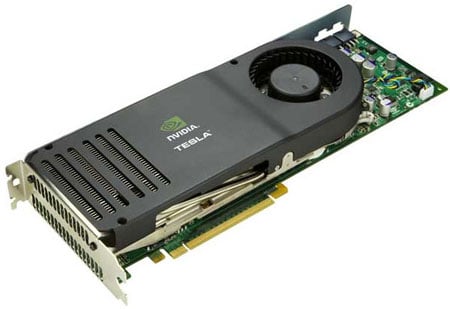 As you'll read, the CUDA not only held its own, but produced some shocking results. Read the article
here
. The bulk of the article is a little crunchy, but the information is exciting. Basically poking a peep-hole into a new era of processing.
If you haven't heard anything about this:
The idea behind GPGPU is using the processing methods of video cards universally, the technology to process the amount of data was already there, now its catching up with soon-to-be archaic thread processors by introducing graphic processing concepts to the CPU's jobs. The hurdle was having the power of the GPU's brain be programmable/accessible enough that the result was worth the input, and that hurdle is now being leaped over.
This officially presents Nvidia's foothold into the arena with AMD's
SDK
announcement and Intel's
Ct
.


Edited by !ender_ - 18 Jun 2008 at 8:57am