Ok, this weekend I'm finally going to start on this upgrade. I just got two EVGA Hydro Copper 2080Ti video cards, and they are ready to be installed. Here is an image of one such card: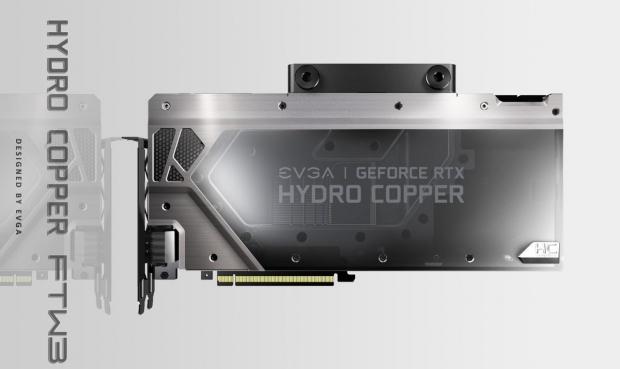 I've been reading stuff online, and watching a few videos about liquid cooling, and I have a "reasonable" idea of what needs to be done. However, I still have many questions.
Here is my vague plan at the moment:
1) Remove the quick disconnects from the back wall.
2) Remove the existing 3 video cards as a single unit, sliding them out together, along with their cooling bridge, and the tubing that was previously attached to the back wall.
3) Now that the cards are out, remove the tubing, fittings, and cooling bridge from the cards. I'll use some of this equipment for the new cards. (Not the bridge.)
4) Connect the 2 new cards together using a tiny segment of flexible tubing, essentially creating a tiny cooling bridge. Something similar to this: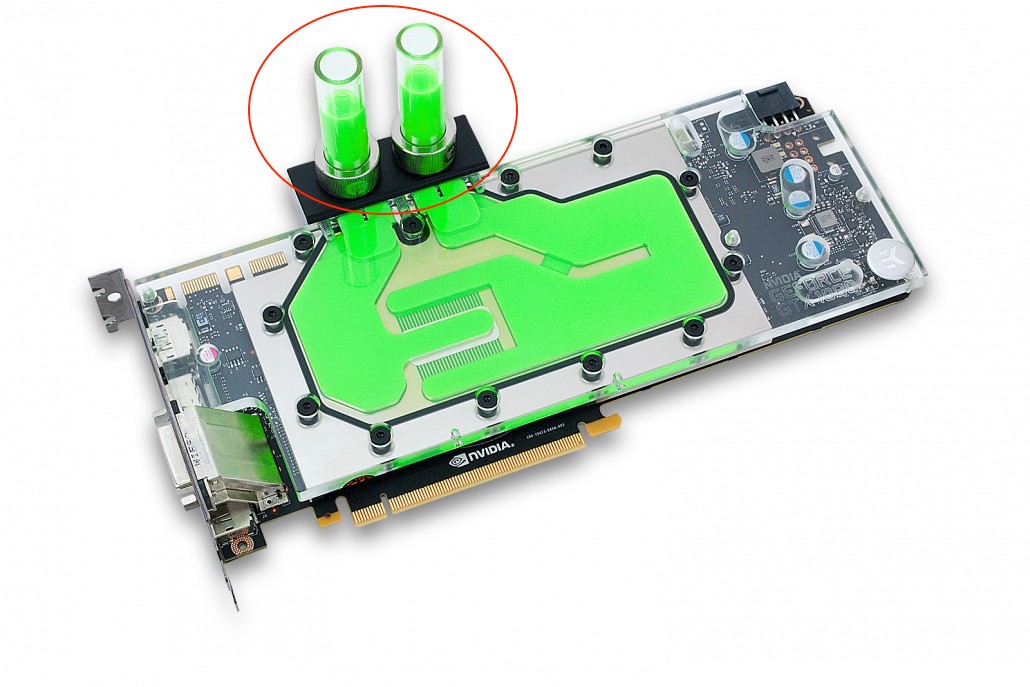 5) Install the new cards as a single unit, sliding them in together.
6) Put back the tubing that connects the video cards to the back wall.
7) Somehow deal with air that was introduced to the cooling system.
8) Turn everything on, and check for leaks.
9) Top off the cooling liquid.
Questions:
I have several questions...
• Is it a good idea to use a tiny segment of flexible tubing as a cooling bridge between the two cards? I've seen people do this online, but wonder if it's the best solution.
• Do you know what kind of tubing I should use to bridge the cards? I don't know what size, brand, or model to get. Then I'll have to get the right fittings too. What's the best brand?
• I'm a little confused about the best cooling configuration. Each video card has 2 liquid cooling connection points, so that's 4 possible attachment points. Hmmm...I need to think that through. Do you have any recommended configuration?
• How will I get air out of the system once the cards are installed? It seems like the newly attached tubes will be full of air, and so will the video cards. Can I just turn the system on to push the air out, or is it more complicated? Should the cards and tubes be filled with liquid before I slide them into the case?
• Finally, what's a good brand of coolant to use when topping off the system. Right now I have a red collant that was installed by Digital Storm in 2015. Can I just mixed some new coolant in with the old?
Ok, sorry the huge post, and soooooo many questions. :)
James