How hard is it to add a second gpu or upgrade current one?
OH my gosh no no, its very difficult, j/k

Its very simple to do, I/we can show/teach you how to do it in 2 minutes.
It is very easy to do, you just buy the video card:
1. Disconnect the power cord of your pc from the wall, open side panel and wait till all the lights on the mobo are off then(one minute should do it):
2. Look at your mobo, it will look something like the pic below, but yours will have one gpu in it already, below pic does not have any gpus yet: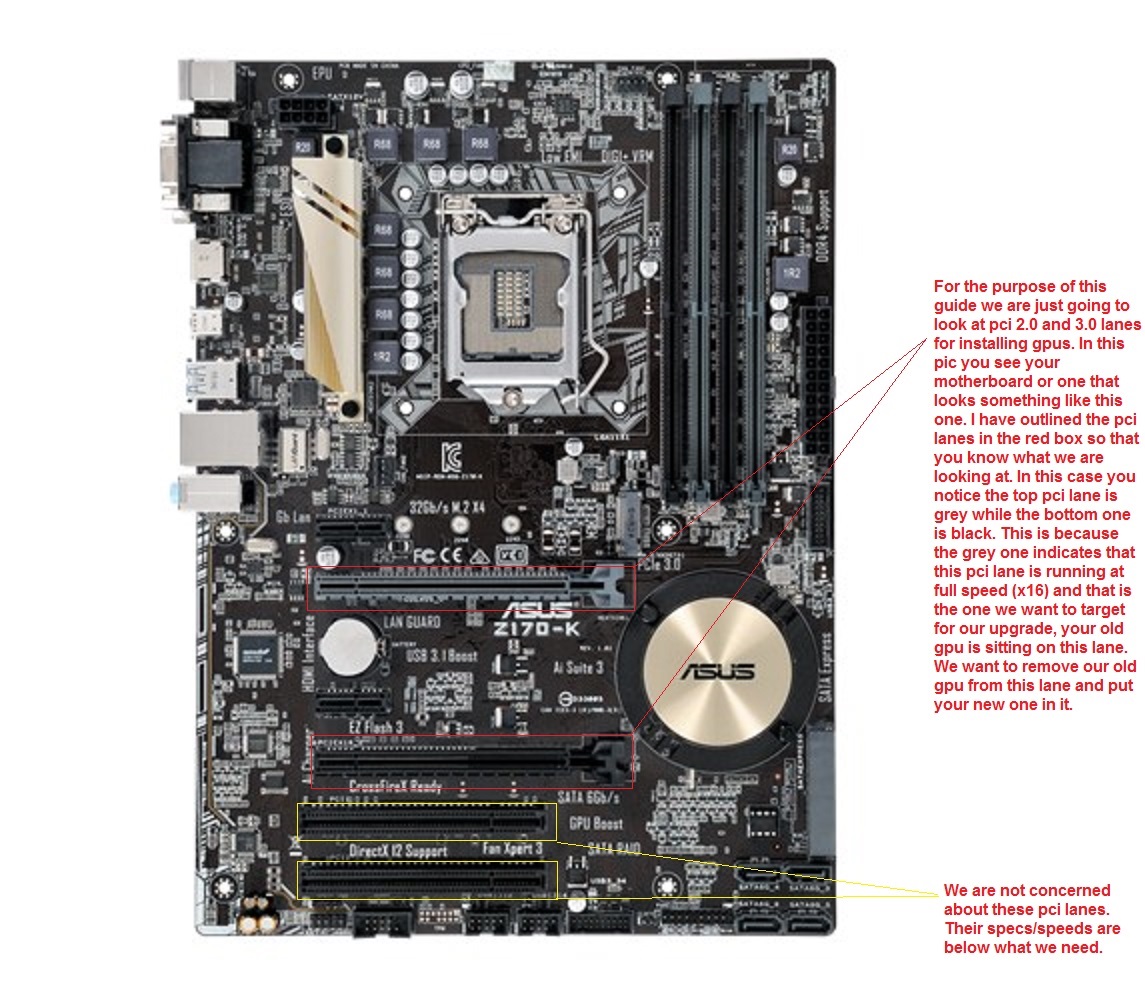 Now here is what your gpu will kina look like, this one is a evga 980 gtx: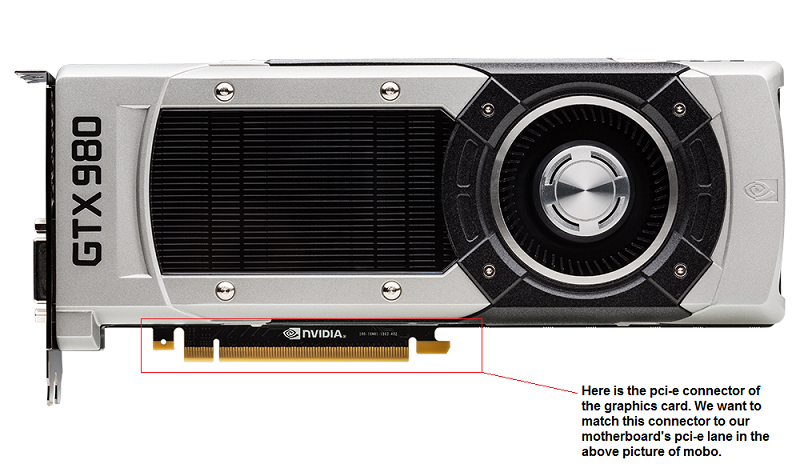 2A. you will probably have to remove the screws that mount the gpu.
Dont forget to push down the clip/latch to release the old gpu if you are removing a gpu first before adding the new one
3. Now line up the gpu with the pci lane and put/push the gpu in the pci lane:
And you should endup with something like this:(don't forget to screw the mounting screws back to hold new gpu in place, not shown in pic below.)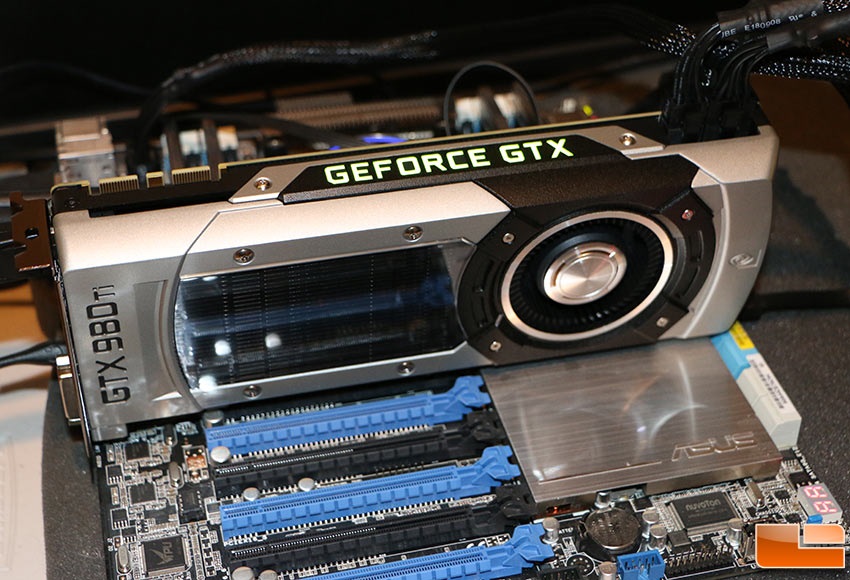 4. Then you just grab the sli bridge that should have come with your extra stuff with the pc, "Hard" sli bridge is not bendable and is straight, the one below is a "soft" sli bridge, which can bend in the middle a bit:

Here is the sli port of the gpu: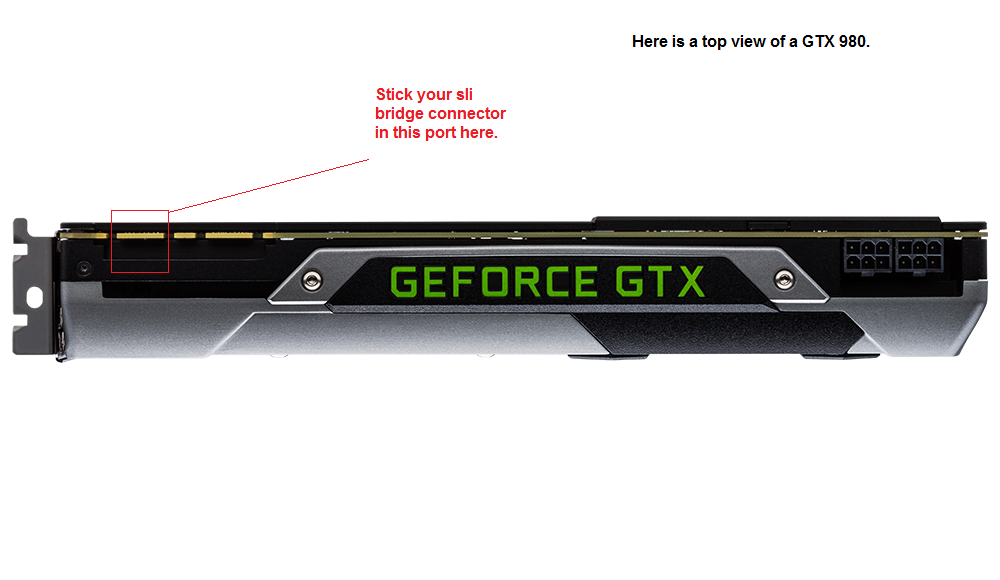 You take each end and stick one in each gpu, so it kinda looks like this: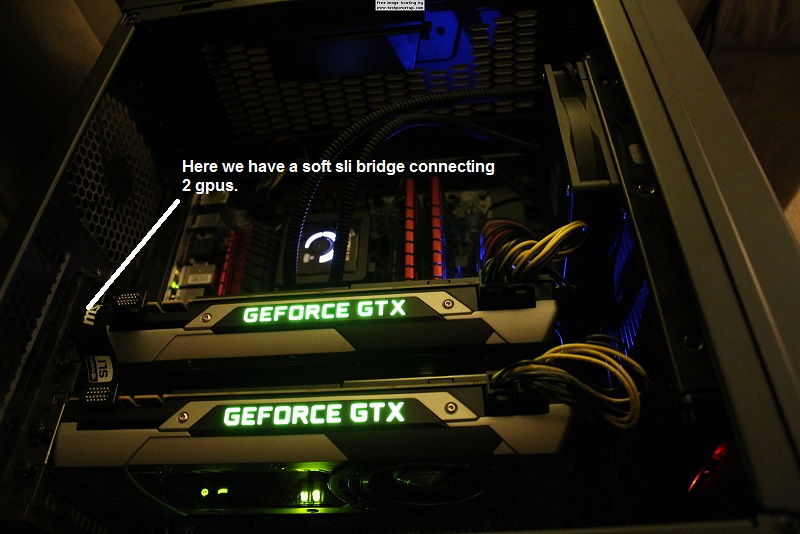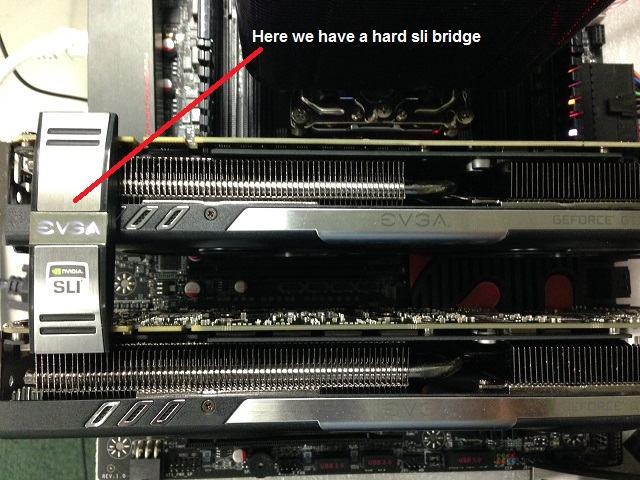 5. Connect the power cables already there for the gpu, to the gpu, this guide uses cards that take 6pin or 8 pin connectors like this: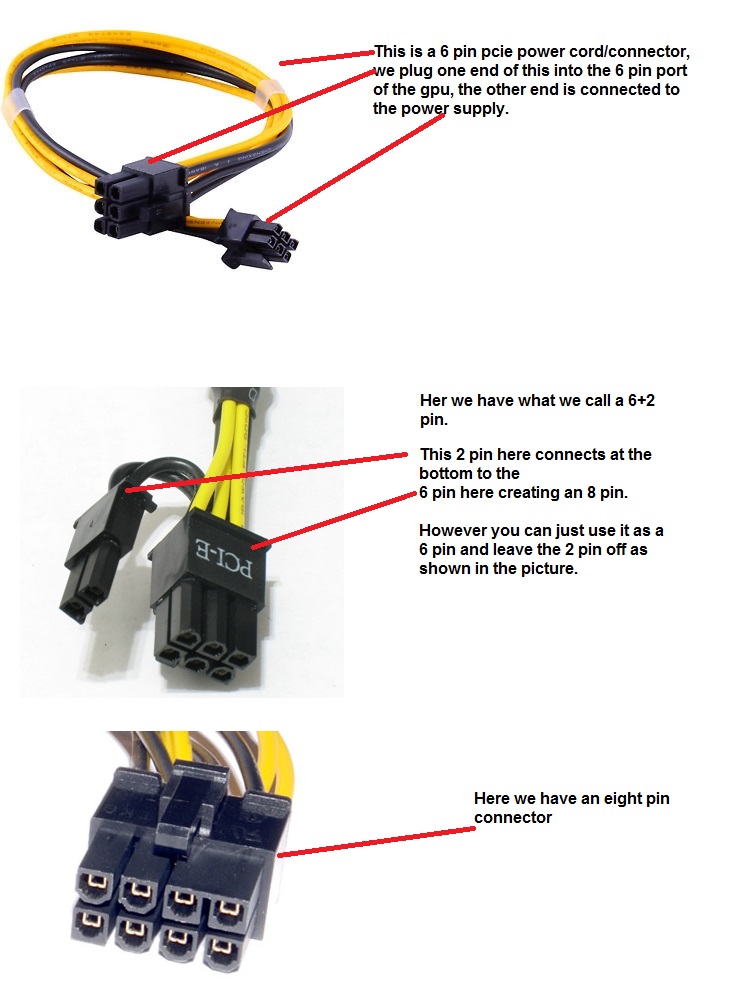 But depending on the gpu you are getting your connectors might be 6 pin or 8 pin, so check to see what your card takes, this guide is using 980/1080 gtx as an example. If you are not sure what you need, just simply make a post in the hardware section of the forum and we can tell you what your gpu takes/needs.
You take them and simply stick it in the 6 or 8 pin socket in the gpu:
And you endup kinda like this (coloring of connectors can be different, this is just an example):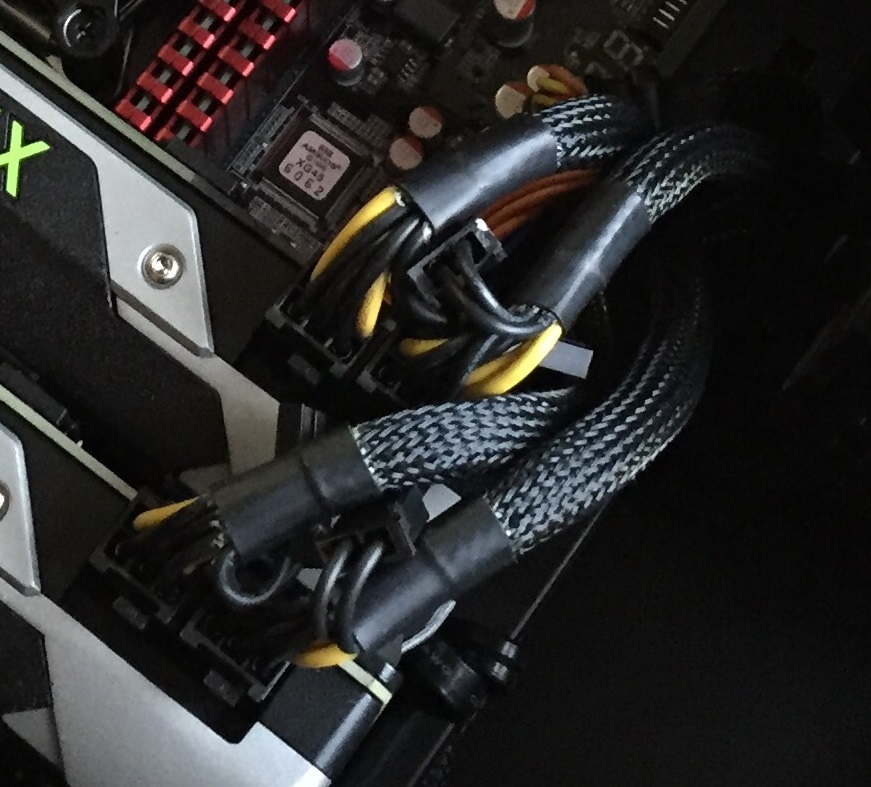 6. Connect the psu back to the wall, turn pc on, you may or may not need to reinstall gpu drivers.
That whole things from the time you open side panel to the time you close it because you are done, should take 2 minutes, give or take a minute.


Edited by DST4ME - 19 Nov 2017 at 1:34pm