I have had my system for a few days and I must say I am quite impressed.
Everything from the craftsmanship to the attention to detail on the cable management. The gaming experience thus far has been phenomenal and I have not experienced any issues thus far.
Buying Experience:
I purchased the Velox system in September, but researched prior to that for about 2 months. Comparing everything from build vs. buy to all of the other competitors, system reviews, YouTube reviews and unboxings.
I decided to not build and instead buy and based on my analysis from a price point everyone was relatively in the same range, my decision finally boiled down to the reviews and location since I am in the Bay Area. So I chose DigitalStorm.
The ordering process was pretty simple and straight forward and any question I had was answered by the DS team or someone in this forum.
The only negative I would say about the whole experience was frequency of communication when delays came up, but DigitalStorm was always will to talk and work through the communication gaps. It turns out there were numerous exogenous factors namely the complexity involved in overclocking with the latest Intel i9 7900X series. Eventually things were worked out and I am happy with the results. Hopefully DigitalStorm can work out the communications gaps to provide timely updates especially when delays are encountered.
I do need to give a round of thanks to Kimberly and Robert for working with me and being thoughtful of my concerns and working hard to deliver the system to me.
Pros:
1. Easy ordering
2. Customization and options
3. Great craftsmanship, everything works the first time
4. Pre-wiring empty slots for future expansion
5. Great gaming experience and performance
Cons:
1. Communication gaps when delays arrive. Information is not passed back in a timely manner.
Purchase Again: Yes
Advice to potential or new customers, be patient every build is unique and some are quicker some are not so quick, but being patient and diligent about getting answers you will be rewarded with a great system.
Specs:
Digital Storm Velox
Exterior Finish: - Standard Factory Finish
Trim Accents: - Standard Factory Finish
Processor: Intel Core i9-7900X (10-Core) (Up to 4.30 GHz)
Motherboard: ASUS ROG STRIX X299-E GAMING (Intel X299 Chipset) (Up to 4x PCI-E Devices)
System Memory: 64GB DDR4 3200MHz Corsair Dominator Platinum DHX (Extreme-Performance)
Power Supply: 1000W Corsair HX1000i (Digitally Controlled Power)
Optical Drive: DVD-R/RW/CD-R/RW (DVD Writer 24x / CD-Writer 48x) (Internal)
Storage Set 1: 1x SSD M.2 (512GB Samsung 960 PRO) (NVM Express) (Extreme Performance)
Storage Set 2: 1x SSD (960GB Digital Storm Performance Series)
Internet Access: High Speed Network Port (Supports High-Speed Cable / DSL / Network Connections)
Graphics Card(s): 2x SLI Dual (GeForce GTX 1080 Ti 11GB (Performance Edition) (VR Ready)
Sound Card: Integrated Motherboard Audio
Extreme Cooling: H20: HydroLux PRO: Exotic Custom Cooling System (2x Graphics Cards + CPU)
HydroLux Tubing Style: HardLine Tubing (Requires HydroLux PRO Custom Liquid Cooling System)
HydroLux Fluid Color: Blue Fluid (Requires HydroLux Liquid Cooling System)
Cable Management: Exotic Cable Management - Blue - (Cable Combs with Custom Color Sleeved Extension Cables)
Chassis Fans: Corsair LED Airflow Performance Edition (Blue) Fans
Internal Lighting: Remote Controlled Advanced LED Lighting System (Multiple RGB Color Modes)
Airflow Control: Digital Storm Thermal Management Control Board & Software
Noise Reduction: Noise Suppression Package Stage 2 (Optimized Airflow & Fan Speeds with Noise Dampening Material)
CPU Boost: Stage 2: Overclock CPU - Up to 4.8GHz (Depends on Cooling and Motherboard)
Pictures of the Setup: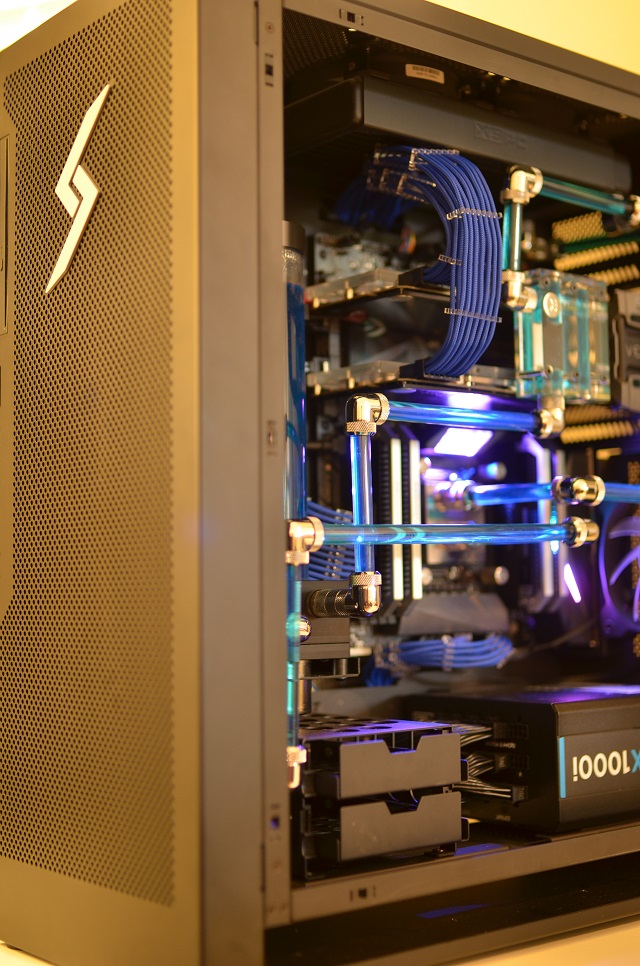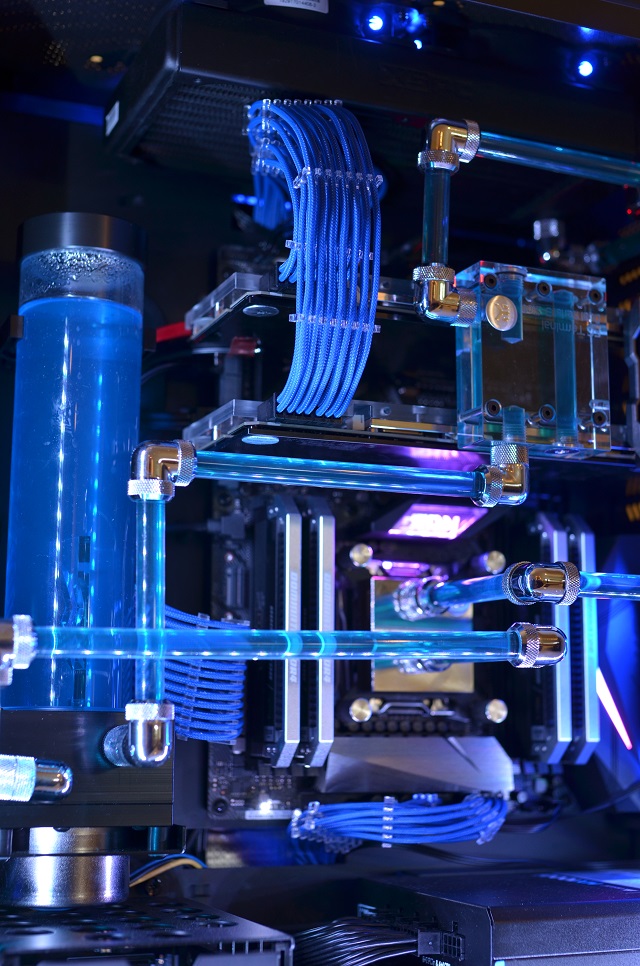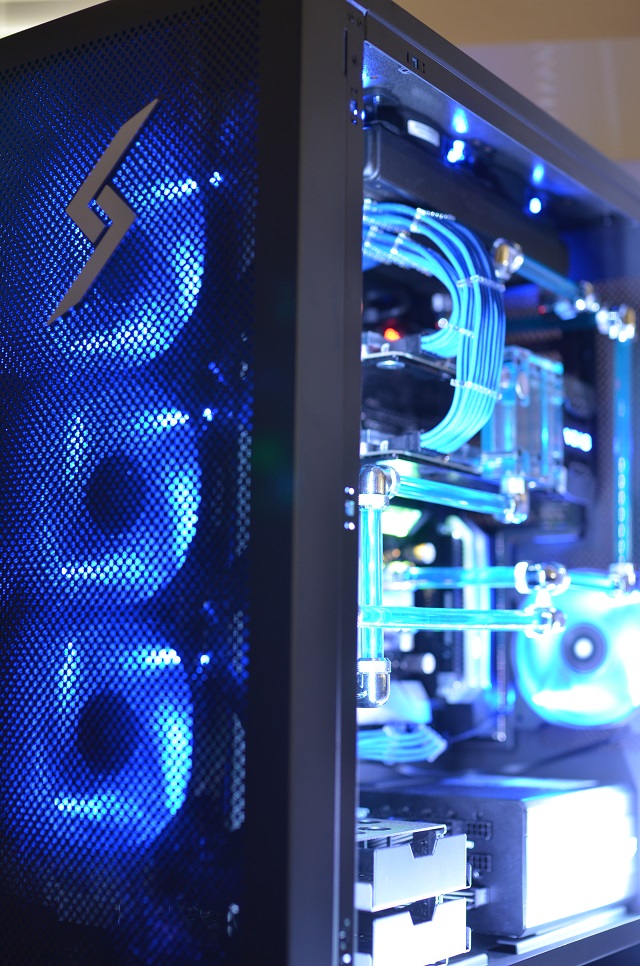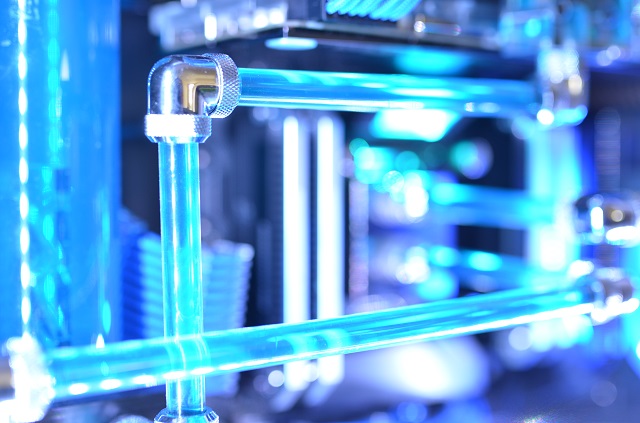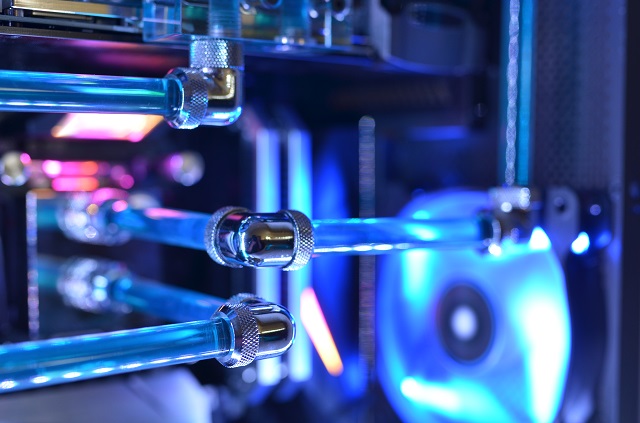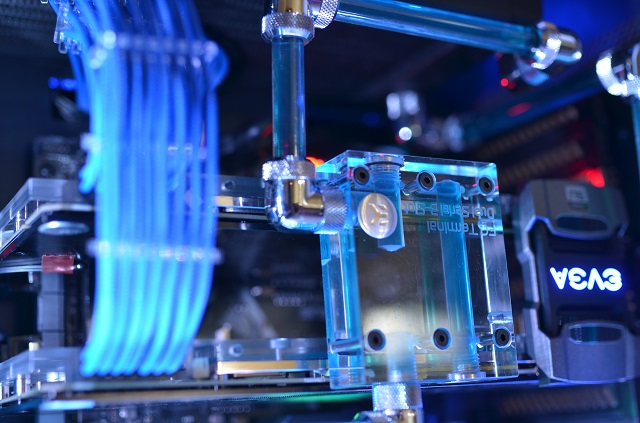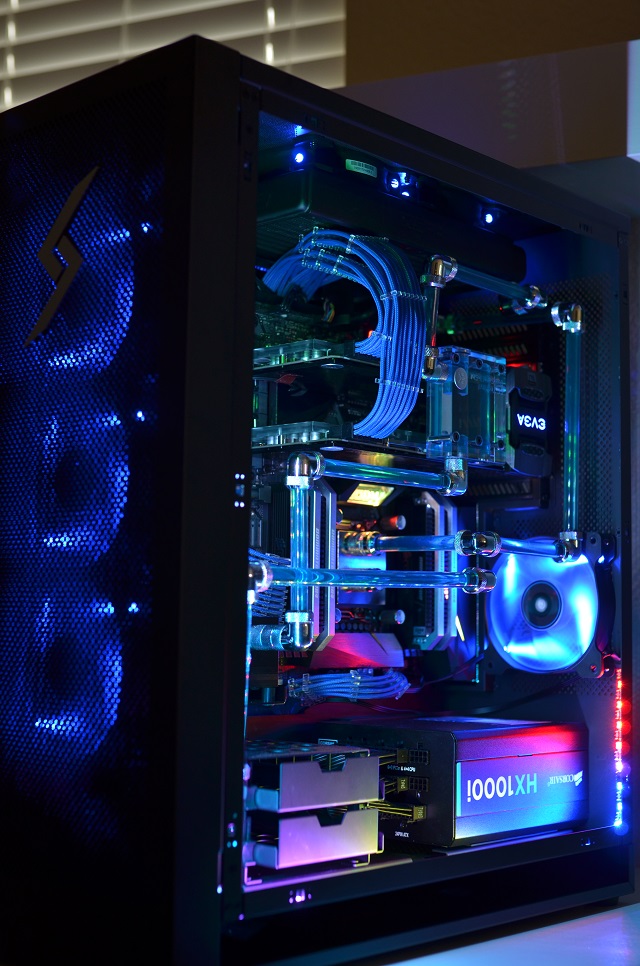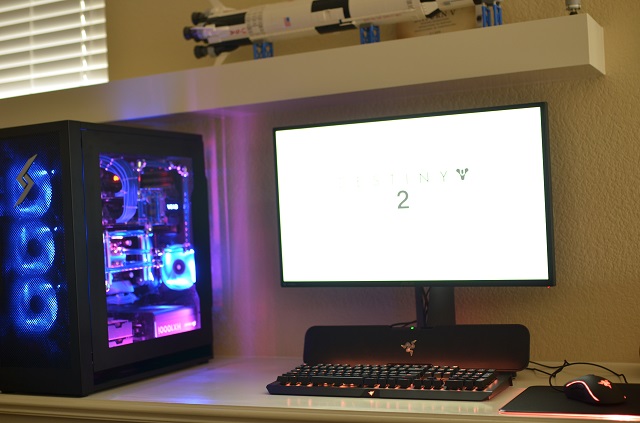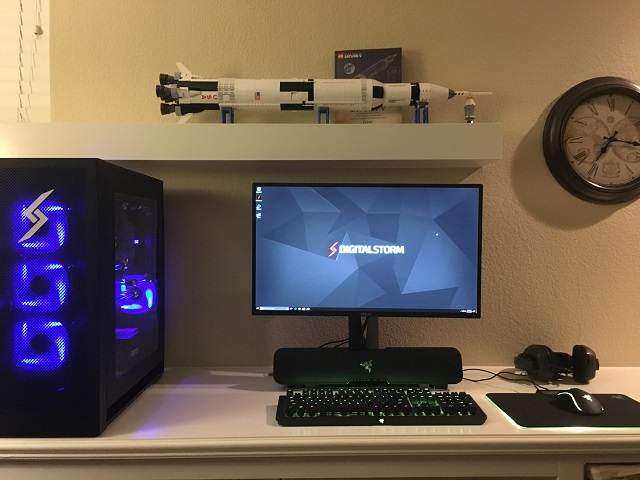 Removed competitor names.


Edited by Snaike - 16 Nov 2017 at 8:54am